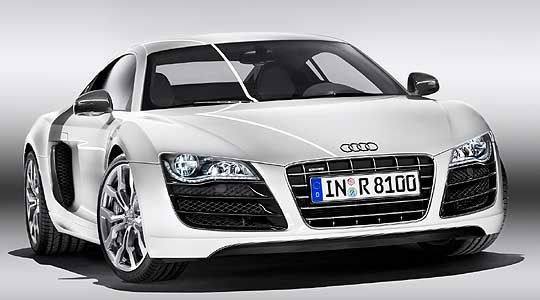 Audi is not letting the mild inconvenience of worldwide recession get in the way of its plans. After all, product development timescales are many years, even decades, and there's little point in knee-jerk reactions to (we hope) a temporary downturn in demand.
Even so, it's not exactly ideal timing for the German marque to be launching a V10 petrol version of its mid-engined, aluminium-bodied, four-wheel drive R8 supercar, to complement the existing V8.
There's little argument as to whether the R8 – in any guise – is desirable. As a sublime combination of everyday usability, dynamic looks and supercar performance, the R8 has no rivals and the latest model has breathtaking figures to back this up. Powered by a 525PS 5.2-litre V10 FSI petrol engine, the latest R8 promises 0-62mph in 3.9 seconds, against the now rather languid-sounding 4.6 seconds of its 420PS V8 brother. Linked to the optional R tronic transmission, it reaches 124mph in a mere 12 seconds and will maintain its momentum all the way to 196mph – "an unprecedented high for a road-going Audi".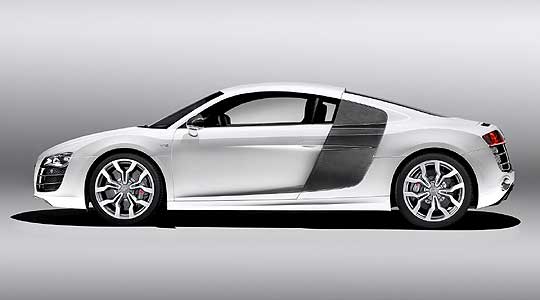 It also boasts the world's first all-LED headlamps as standard, plus Audi magnetic ride adaptive damping, along with a 465W Bang & Olufsen audio system worthy of listening to while stationary, in the garage. But then the fuel consumption is so impressive (for such a car) that you might as well be on the move: 20.6mpg combined, just 0.1mpg up on the V8. This is helped by the fact that the V10 engine (almost identical in construction to that used in the R8 LMS configured for GT3 racing) is only 31kg heavier than the V8 unit, taking overall weight to 1620kg. Which means the power-to-weight ratio comes in at an appetising 324PS per ton.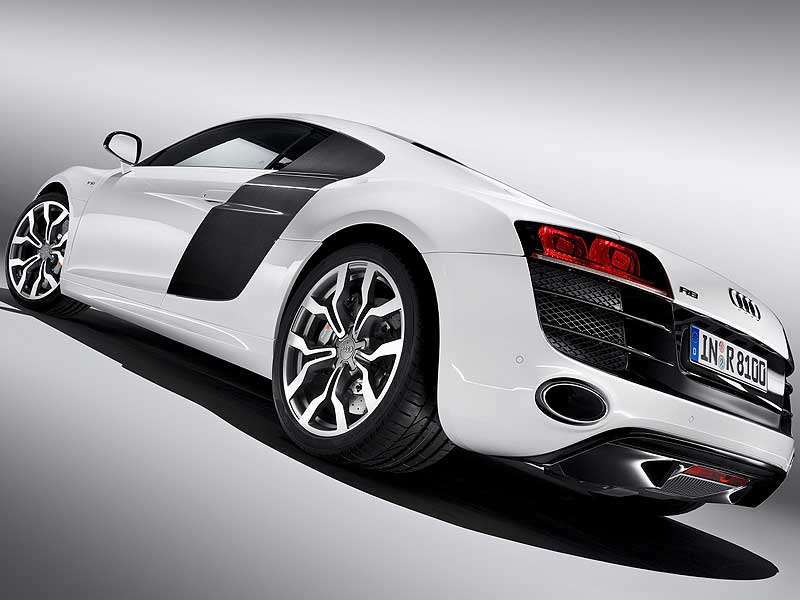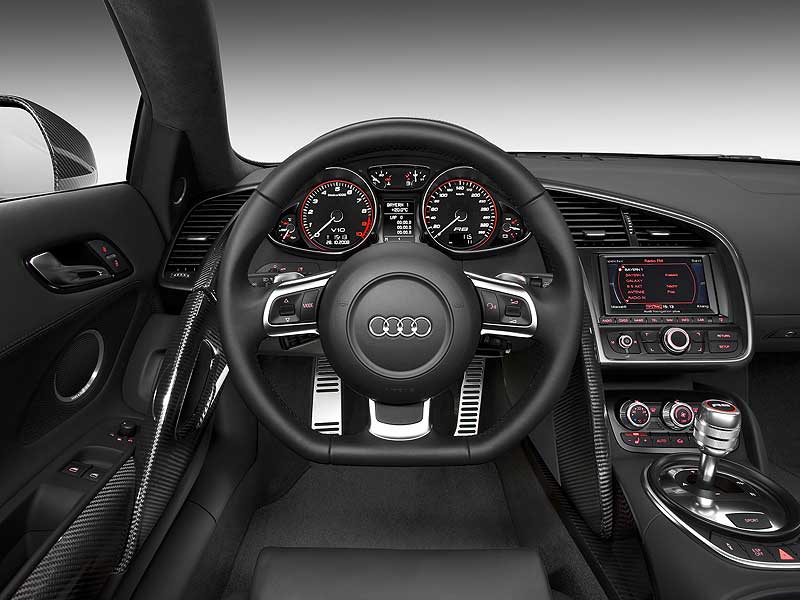 If any car of this performance deserves to succeed in tough times, it's surely the genuinely useable R8. No silly gimmick for playboys, this. The problem, of course, is how many buyers will be able to part with £99,575 OTR for the manual gearbox model, or £104,665 OTR for the R tronic sequential shift (that's 22k more than the V8), when the R8 V10 opens for UK orders in January.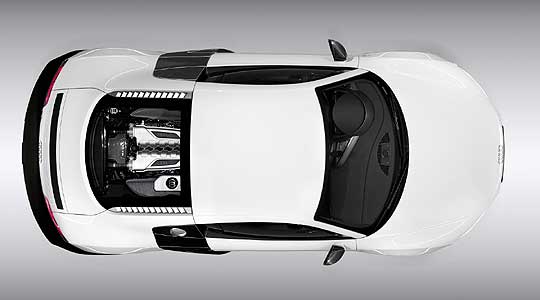 Text: Charis Whitcombe
Photos: Audi

---
ClassicInside - The Classic Driver Newsletter
Free Subscription!