Audi R8 for 2007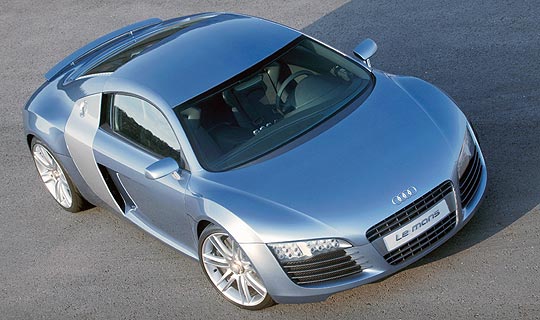 Ingolstadt, 15 November 2005. Audi gives the green light for production of the design study 'Le Mans quattro'. In the second quarter of 2007 the high speed sports car - based on the Lamborghini Gallardo - will be sold as the Audi R8. A homage to the Le Mans racing cars that have been so successful worldwide in recent years. The quattro GmbH manufacturing facility at Neckarsulm will produce the car.
"Through the R8 we are looking to build on our successes in motorsport and carry them over to series production. This model represents Audi's very own interpretation of sportiness," said Dr. Martin Winterkorn, chairman of Audi AG.
By producing the R8 at Neckarsulm, the company is making this location the centre for aluminium construction in the company. It has developed the A2, A6 and A8 there. Audi is investing 28 million EURO in the R8 production line, as well as employing 250 workers. production will commence towars the end of 2006.
Text: Jan Richter
Photos: Audi
---
ClassicInside - The Classic Driver Newsletter
Free Subscription!