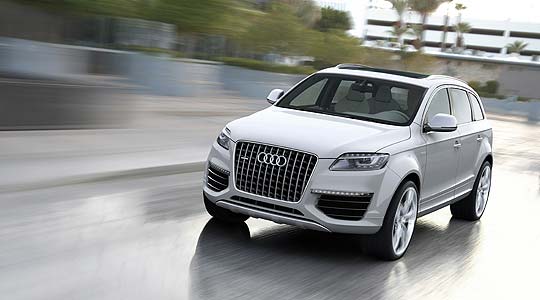 The Detroit Motor Show sees Audi launching the first-ever V12 TDI passenger car engine, a new six-litre, twin-turbocharger unit nestling under the bonnet of the Audi Q7 SUV. The engine delivers a majestic 500bhp, coupled with a very formidable 1,000Nm of torque – giving the high-performance SUV a 0-62mph time of 5.5 seconds and putting it on a par with some of the world's most powerful sportscars. Despite the performance figures, clever technology keeps fuel consumption at a reasonable 23.7mpg, while the Audi Q7 V12 TDI already complies with the Euro 5 emissions standard, due to come into force in mid-2010.
Since the 1970s, Audi engineers have made a series of significant breakthroughs in diesel technology, most notably the 1989 unveiling of the world's first TDI engine in a passenger car. For 2008, Audi is planning to make inroads into the US diesel market with Bluetec technology. "Thanks to Bluetec," says Audi, "TDI models bearing the four-ring emblem are not just sporty and economical, they can also run so cleanly that they comply with the emissions legislation in all 50 US states."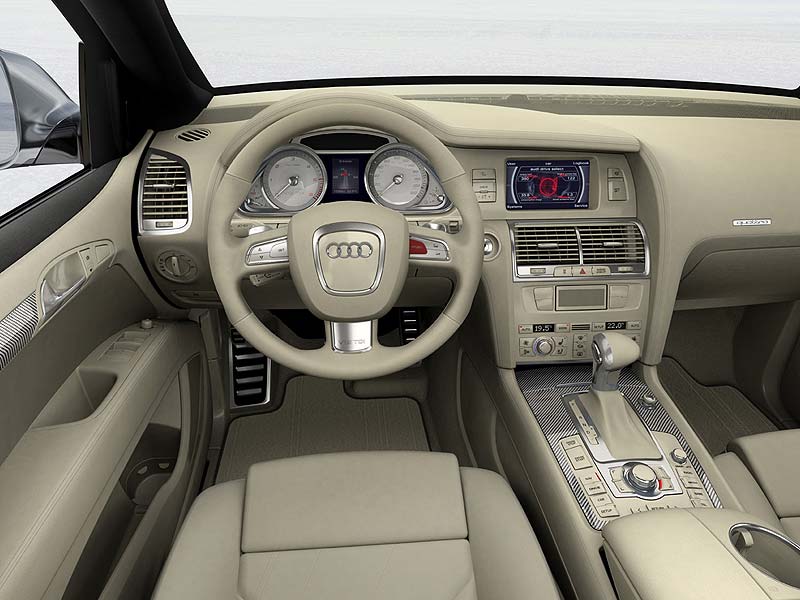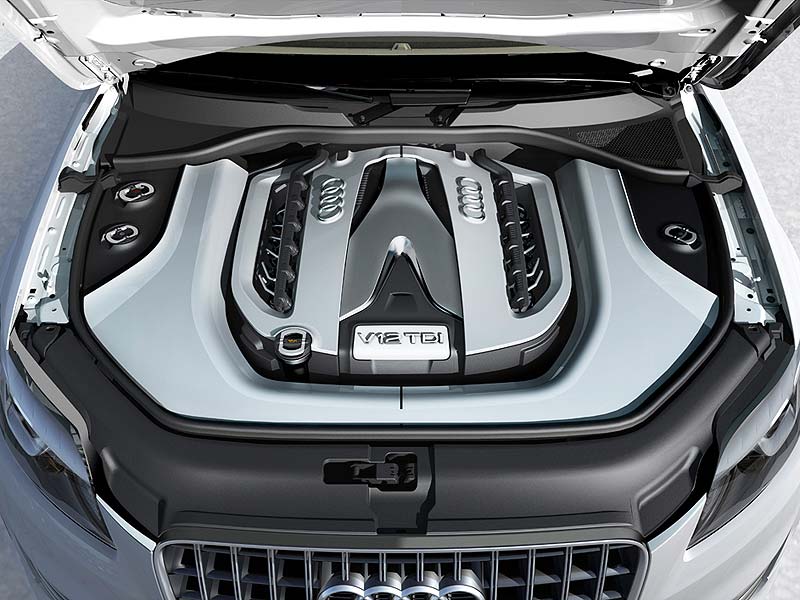 A year ago, Audi added yet another new chapter to the ongoing diesel success story on race tracks around the world. Developing over 650bhp, the V12 TDI fitted in the R10 TDI sports prototype left its petrol-powered rivals trailing in all of the races it participated in, including the most challenging of them all, the Le Mans 24 Hours. The R10 TDI also triumphed in the LMP1 category of the American Le Mans Series with an impressive string of victories.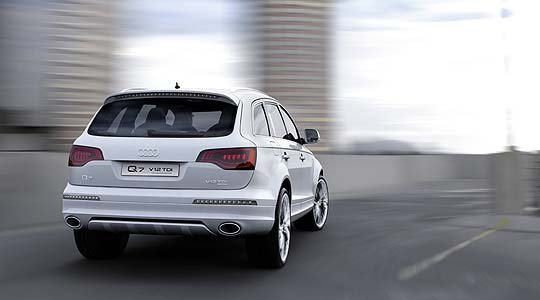 Now Audi is set to further its reputation for diesel technology, with the new V12 TDI. The Q7 SUV is already offered with a choice of three engines: the 280bhp 3.6 FSI, the 350bhp 4.2 FSI, and the 233bhp 3.0 TDI – while an eight-cylinder 4.2 TDI is due to be added in mid-2007. None, however, has quite the credentials of the new 500bhp V12 TDI.
Text: Charis Whitcombe
Photos: Audi

---
ClassicInside - The Classic Driver Newsletter
Free Subscription!