Trading on their overwhelming succes in sports car racing this year with the Le Mans-winning R10s, Audi has announced the world's first production V12 diesel. The six-litre V12 will makes its debut in the Audi Q7. It produces a colossal 500 PS and 1,000 Nm of torque.
The car sprints from 0 to 100 km/h in just 5.5 seconds, and has an electronically governed top speed of 250 km/h. Maximum torque is available from just 1,750 rpm. The unique exhaust note of the new Audi is provided by the ultra-modern piezo-injection system, while the V12 TDI transmits its power through a new six-speed tiptronic gearbox to the quattro permanent four-wheel drive system.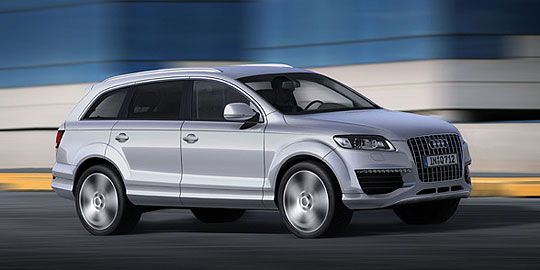 Although the V12 TDI belongs to the Audi V-engine family, this model features a special cylinder angle of 60° – perfect for this engine type. Apart from the light and highly durable crankcase, a further highlight is the new chain drive assembly. This includes the two newly developed high-pressure pumps in the common rail injection system.
Up to 2,000 bar of pressure is kept within the twelve piezo injectors – a further technological breakthrough. Both performance and efficiency are optimised by this high injection pressure, while exhaust emissions are also kept low. The twin-turbo V12 TDI conforms to the Euro 5 emissions class which should come into force in 2010. Fuel consumption is only 11.9 litres per 100 kilometres.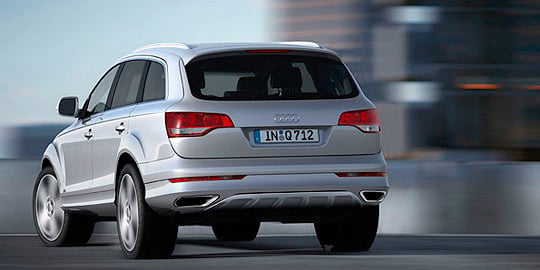 The new V12 engine is unlikely to be available before 2008, however the 4.2 V8 TDI will also become available for the Audi Q7 during the first half of 2007.
Text: Classic Driver
Photos: Audi
---
ClassicInside - The Classic Driver Newsletter
Free Subscription!