Truman Capote Murder Archives: A chilling glimpse behind a bestseller
It's one of America's most haunting crime stories: four members of a Kansas family brutally murdered on November 15th, 1959 - a crime that inspired Truman Capote to write his critically acclaimed novel 'In Cold Blood'.
Now, over 50 years later, a cache of never-before-published material related to the case is to be auctioned.
It's hard to think of any other murder case involving six relatively unknown individuals that has become so deep-rooted in people's minds as the one portrayed in Capote's 1965 bestseller. 'In Cold Blood' has sold millions of copies, has been translated into more than 30 languages and has generated a stack of Hollywood films, making it a remarkable piece of 20th Century American literature. It is expected that the extensive archive of case files and memorabilia relating to the murders of the Clutter family will draw plenty of attention when it goes on sale at auction later this month, both from dedicated fans of the author and from bookworms with a passion for crime stories.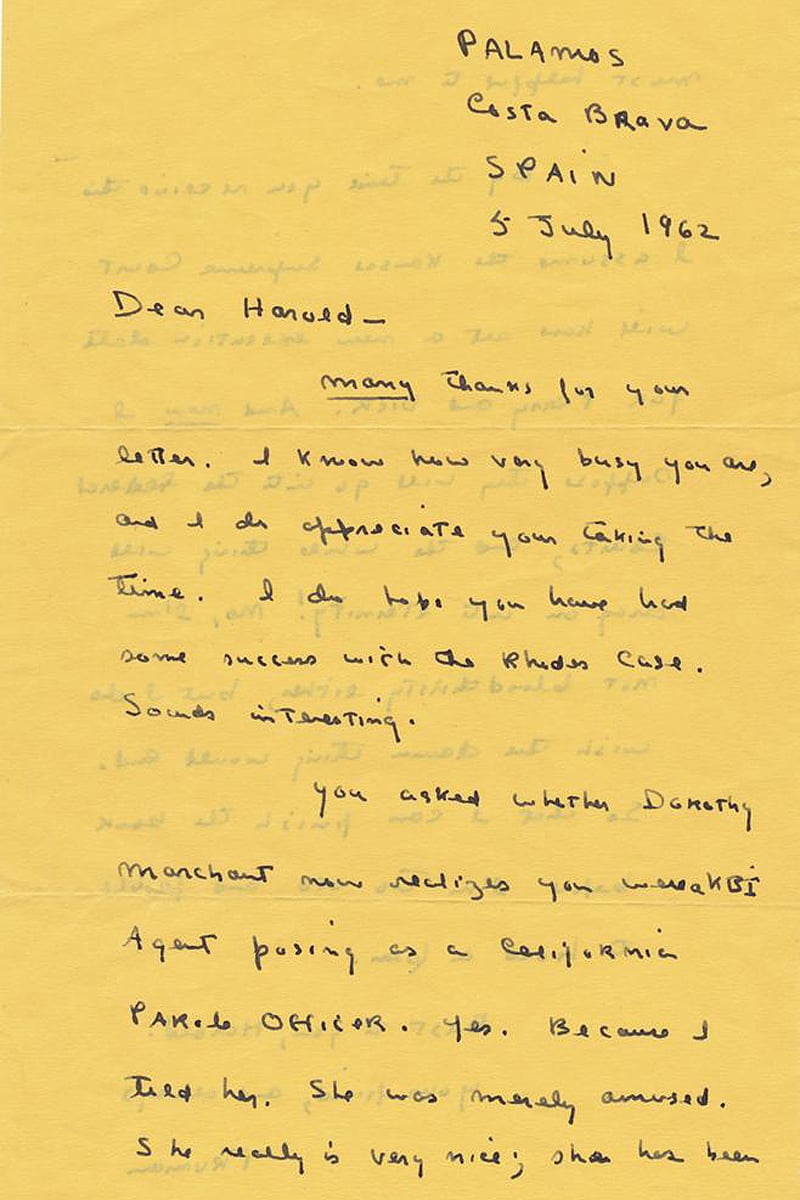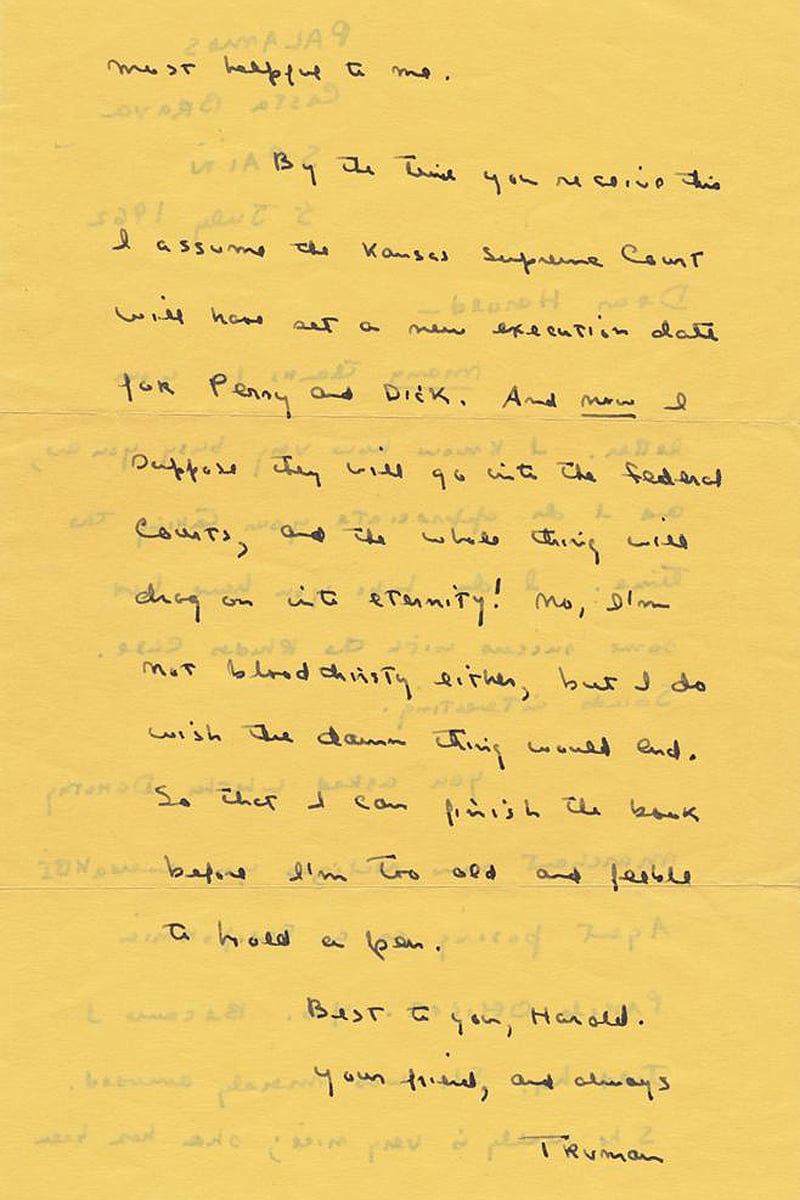 Offered as a single lot, the collection contains an astonishing multitude of investigative items, later carefully documented by Capote in his groundbreaking novel. Along with the unpublished notes of Special Agent Harold Nye – the youngest of the four detectives assigned to the case – the lot comprises previously unseen personal handwritten letters sent from Capote to Agent Nye discussing delicate details of the case, years before the novel was published. Also highlighted in the auction are original transcripts of interviews with and confessions of the murderers, mug shots, fingerprint sheets and crime scene photographs long kept out of the public eye – unique ephemera that will offer a spine-chilling insight into the mesmerising case.
Finally, a highlight of the collection is a rare first edition of 'In Cold Blood', signed by Truman Capote and personally inscribed to Harold Nye. Several case investigators have also signed the book, along with members of the cast and crew of the 1967 film adaptation starring Richard Blake, making it probably the most important copy of the book ever seen at auction.
A minimum bid of $20,000 has been set by the auction house for the historically significant collection, but the sky seems to be the limit for what this real-life CSI archive could go for.

Photos: Vintage Memorabilia, Cartier
Video: Youtube