Porsche RSK: Another step on the road to victory at Le Mans
By the late 1950s, Porsche was a force to be reckoned with in international racing and rallying. Despite a cylinder capacity half that of its rivals from Ferrari and Aston Martin, light roadsters such as the RSK picked up many podium places as well as wins at the Targa Florio and Spa-Francorchamps.
The ultimate goal of victory at the Le Mans 24 Hours was to elude the Stuttgart marque until 1970. But third place overall in 1958, with the works RSK of Jean Behra and Hans Herrmann completing 2429.337 miles at an average speed of 101.222mph, wasn't bad going.

Particularly when you consider its 1587cc, four-cylinder engine.

The RSK - to be accurate, the 'Type 718' - was a development of the company's first-ever purpose-built racing car, the 550 Spyder. Powered by an air-cooled flat-four, the early cars' pushrod engines barely achieved 100bhp. As works or private-entry racing cars, though, the 550s achieved many fine results worldwide, particularly when fitted with the twin overhead cam, 110bhp engine.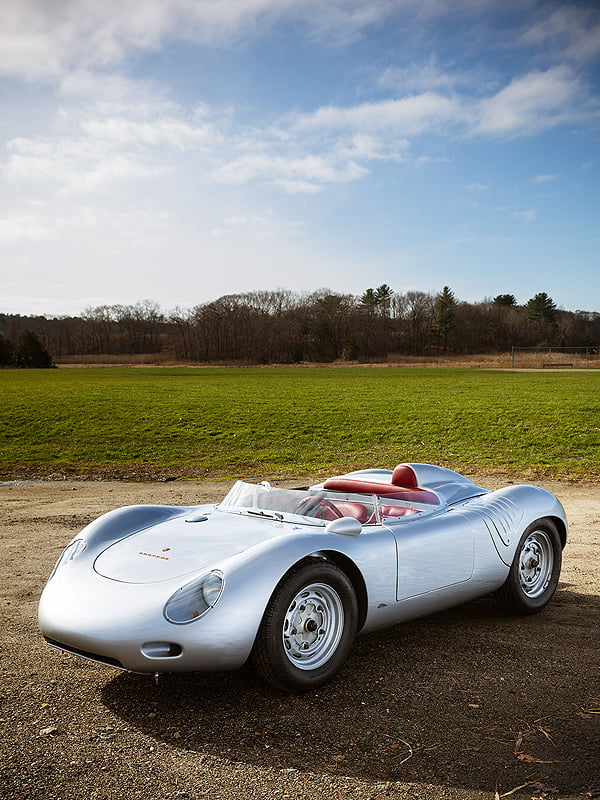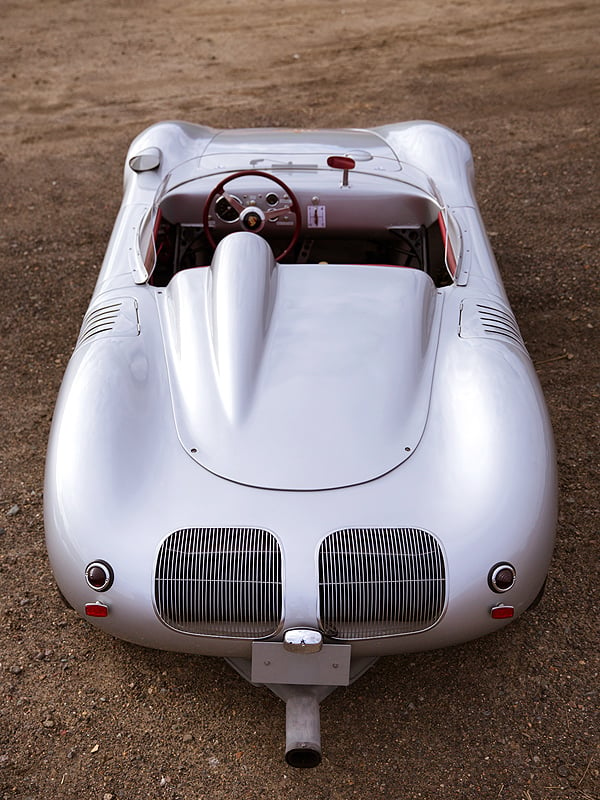 The RSK made its debut at the 1957 Nürburgring 1000Km. It differed from the preceding 550A by having large-choke Weber carburettors (over 140bhp was now available at 7500rpm), a new space-frame chassis, lower, more streamlined bodywork with an Appendix C (to meet the governing body's latest rules) windscreen, bigger brake drums and revised suspension front and rear.

The changes were enough to keep the RSK racing until early 1960, when it was replaced by the RS60. During that time, the RSK went through slight variations in engine size (to compete in different classes) and bodywork (another new windscreen of even greater height).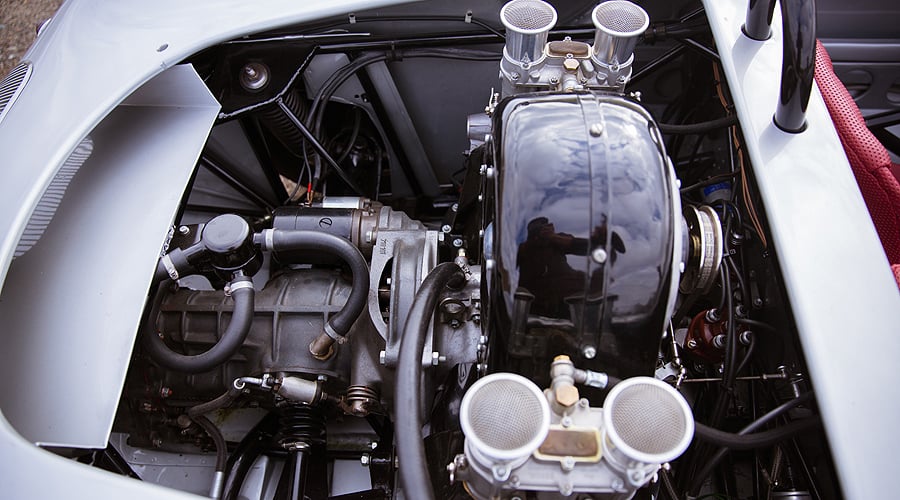 As well as factory entries, the RSK was a popular choice with Porsche's enthusiastic privateers. Some 37 were sold and could be seen around the globe with a significant number raced in the States, helping Porsche's reputation no end, and firmly establishing the marque in the world's biggest market.

From 1958 to 1960, the RSK benefitted from a reduction in the maximum engine size permitted for 'unlimited' prototype sports cars. Ferrari, Jaguar and Aston Martin were restricted to engines no greater than 3000cc.

As a result, the RSKs moved even further up the results, leading many races and finishing first, second or third on many occasions. Star Grand Prix drivers to have driven the RSK include Graham Hill, Stirling Moss, Jo Bonnier, Jean Behra and Wolfgang von Trips.

Nowadays, the Porsche RSK is a popular car among collectors and in historic racing, with values rising by the year. This example, to be offered by Gooding & Co. at its forthcoming Scottsdale sale, is estimated at $2,800,000 - 3,200,000.

Photos: Mike Maez – all images copyright and courtesy of Gooding & Company
This very car will be offered for sale by Gooding & Co. at its forthcoming 18 - 19 January Arizona sale. Please see: www.goodingco.com. A 1959 car, it is estimated at USD 2,800,000 - 3,200,000

You can also search for classic Porsches in the Classic Driver Market