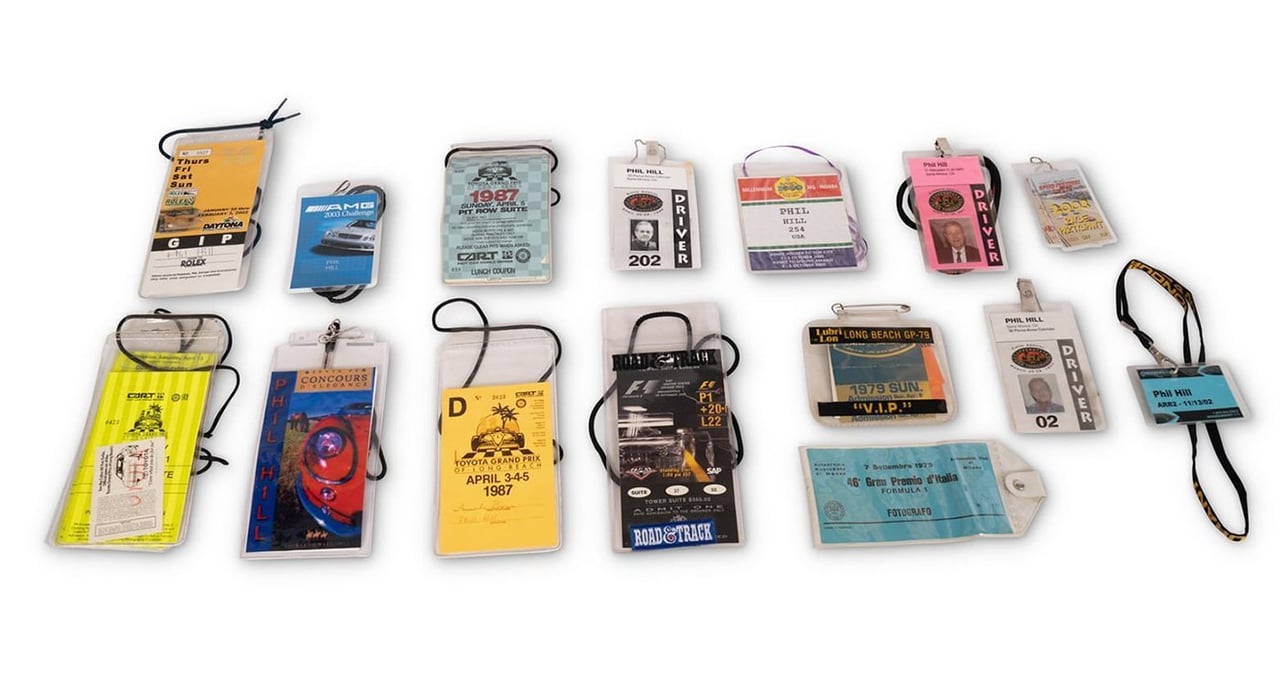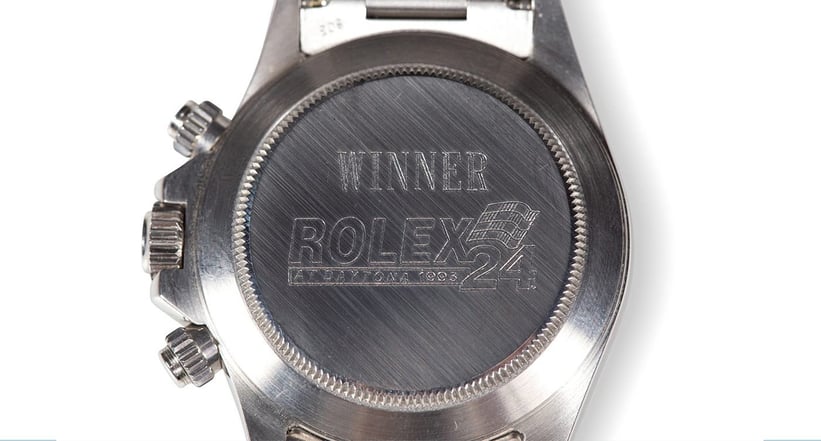 It wasn't until the late 1950s that the tight grip of drivers like Ascari and Fangio was loosened and other racers started to make a impact on the Formula 1 world championship. Names like Hill, Hawthorn, Brabham and Clark became household. In 1961 Phill Hill made history, the first American to win the title and to this day he is still the only American-born driver to win it.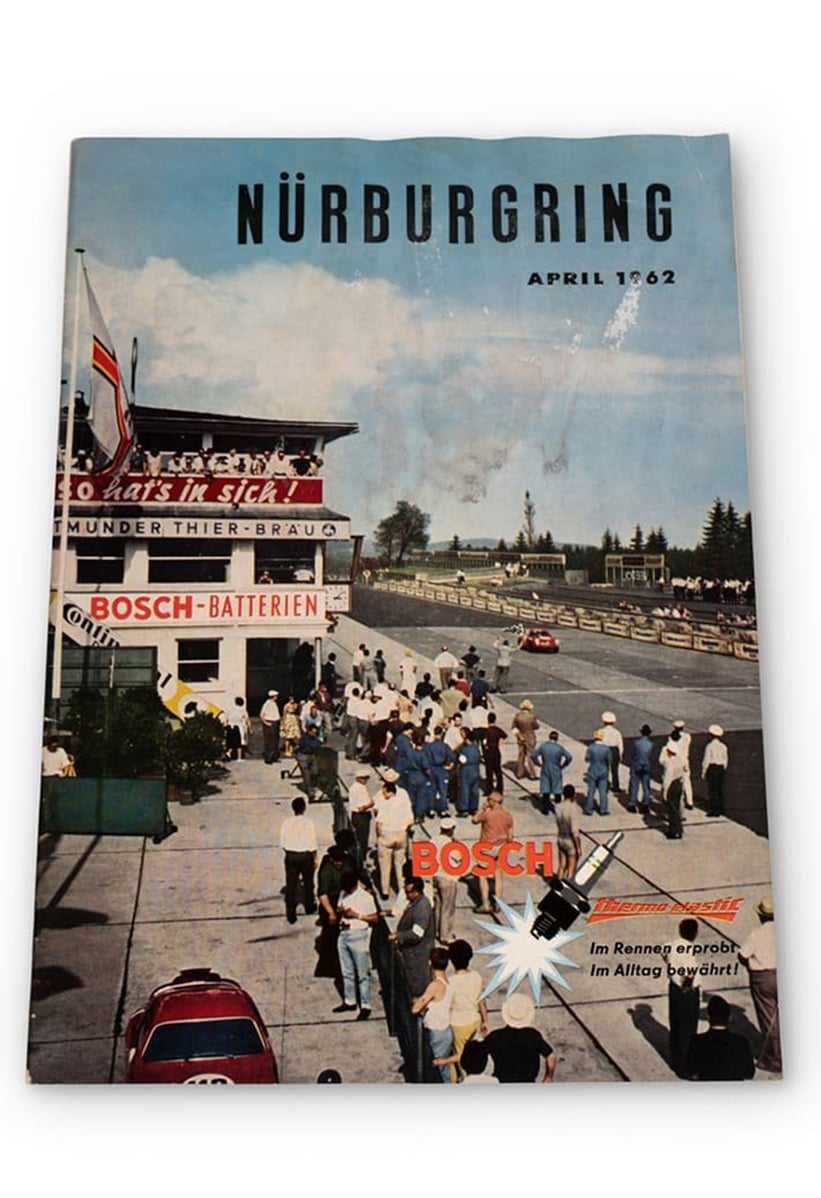 America's connection with motorsports has always strayed towards sportscar racing and in this unbelievable auction, presented by Gooding & Company, there are amazing glimpses into that rich history. Items like, programmes for events like the Golden Gate Road Races, rally plaques for the 1952 Carrera Panamericana, a 1967 Tour de France rulebook and the April 1962 copy of 'Nürburgring' magazine. Collectibles that look back at one of the most exciting periods of motorsport, where the risk of death was always present.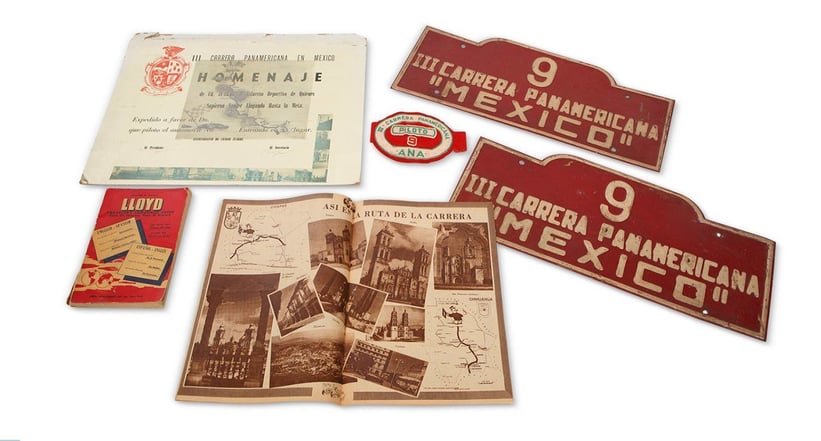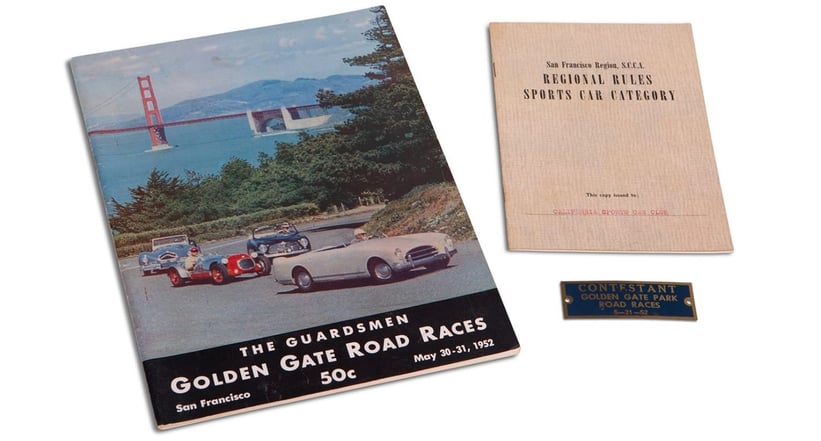 Other notables include a Ferrari drivers agreement signed by Enzo himself, Phil Hill's own Herbert Johnson racing helmet, an original script for the epic Grand Prix film, a Rolex "Zenith" Daytona and a fabulous photo of Phil Hill driving an Alfa Romeo 8C at the 1951 Pebble Beach Road Races. Not often does such a collection of items come up for auction and the estimates are so enticing, we just signed up to bid ourselves!