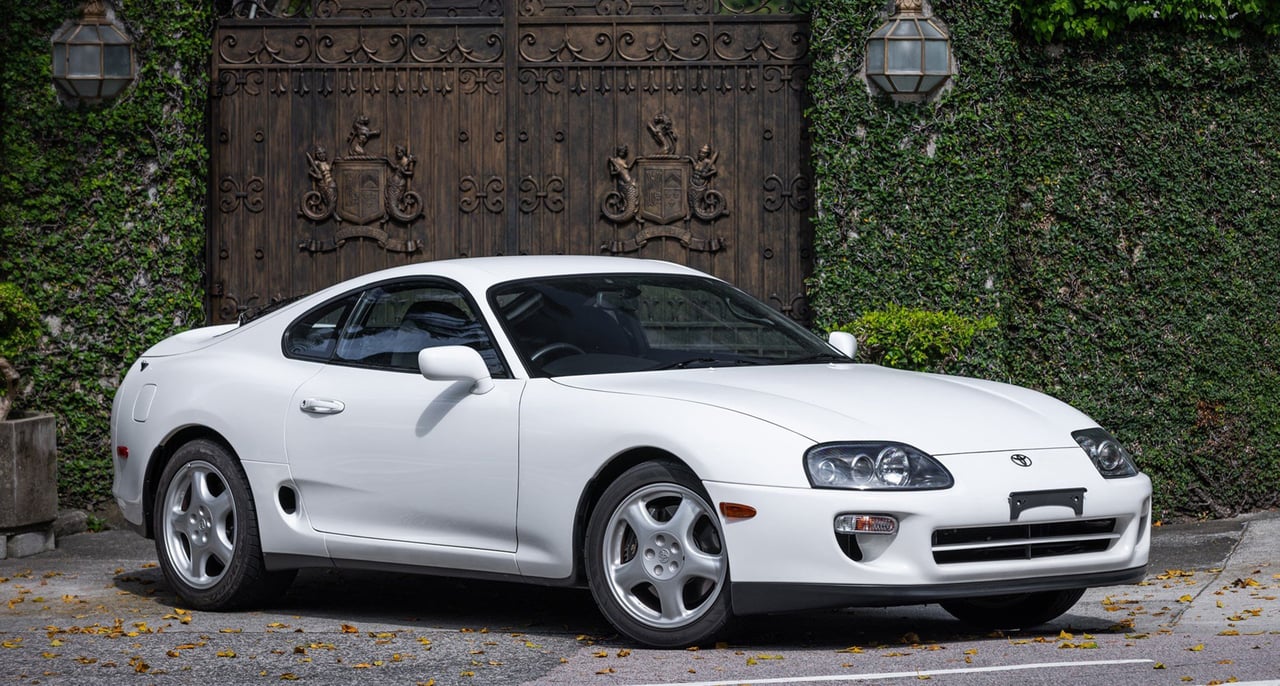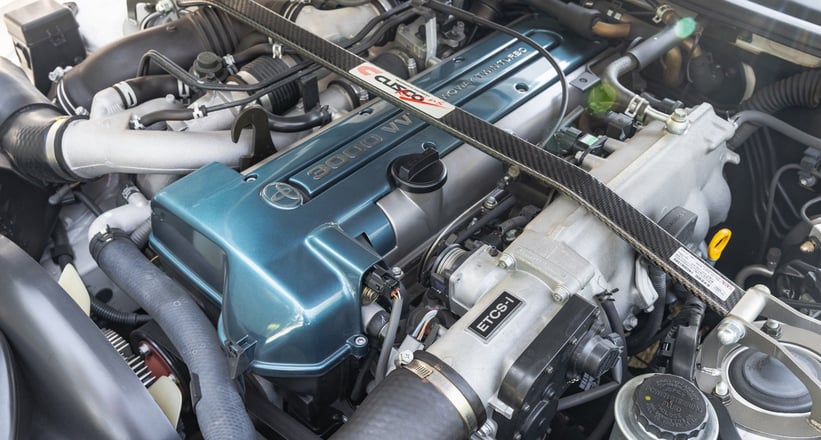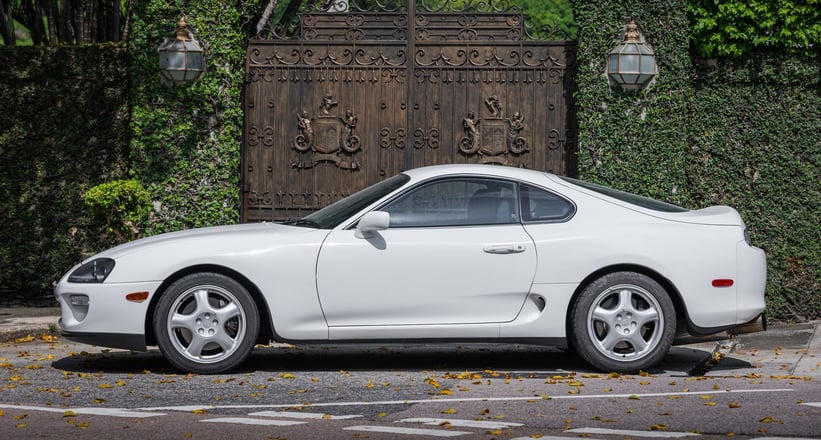 If the past few years are anything to go by, then four of the hottest lots at RM Sotheby's London auction on November 5th all hail from the land of the rising sun. This quality quartet includes some of the greatest cars ever produced by Honda, Nissan, Toyota, and Mazda. Let's kick things off with Toyota, shall we? Here you see a stunning Super White Toyota Supra RZ-S Twin Turbo from 2002, the last year of the fourth-gen Supra's production. It's unusual to see a Supra without that iconic wing, and even more unusual to find one in almost entirely unmodified condition, with a mind-boggling 8,293 kilometres on the clock. This is what we would consider collector gold, but as you'll see, there's plenty more where that came from.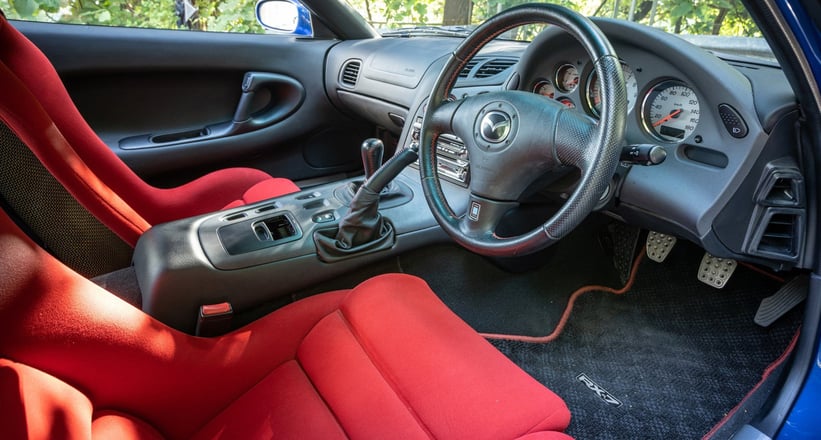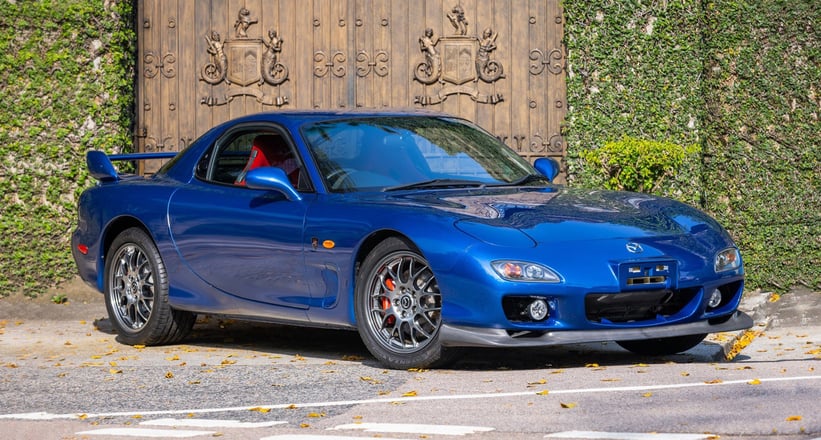 Next up we have a 2002 Mazda RX-7 Spirit R Type A, a model described by Mazda itself as "the ultimate RX-7". One of only 217 finished in Innocent Blue Mica, this 276 horsepower rotary weapon looks absolutely fantastic with those red Recaro bucket seats. Arguably the most beautiful car ever built by Mazda, this rare beast will be one to keep a close eye on at auction.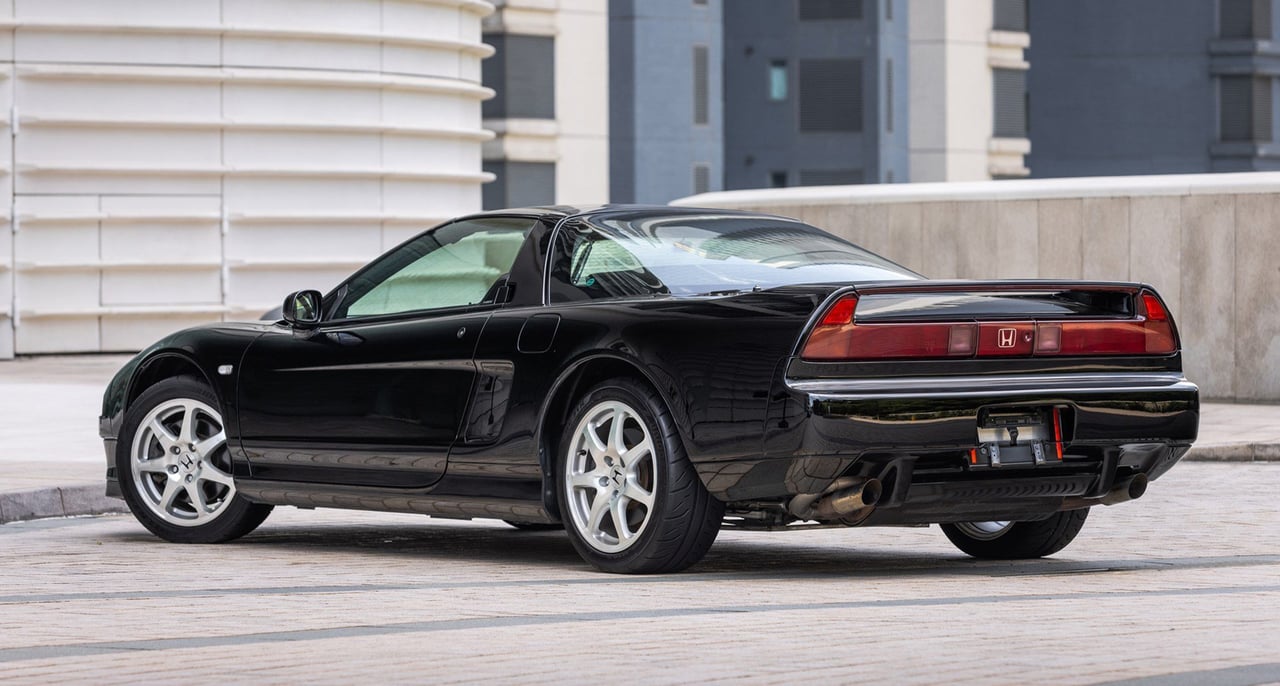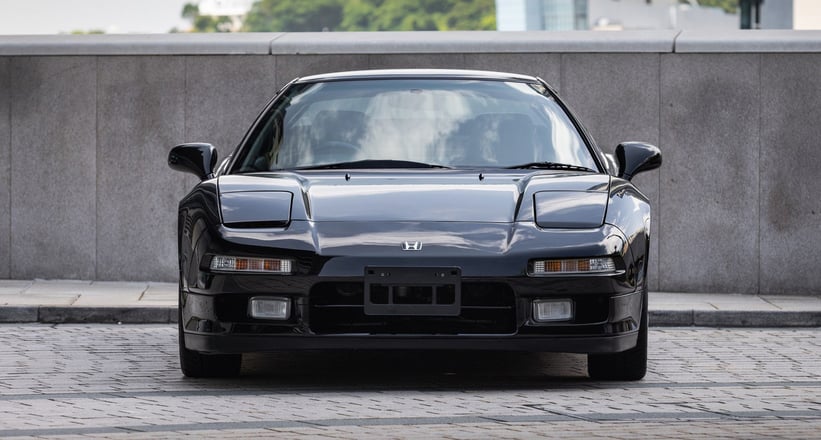 If you're looking for something more mid-engined and less hardcore, then this manual 2001 Honda NSX T will be right up your alley. Finished in Berlina Black with a Tan leather interior, this pre-facelift example looks as good as any of its contemporaries produced by Ferrari, and crucially, with just 35,905 kilometres on the odometer, it should offer plenty of trouble-free miles for its next owner.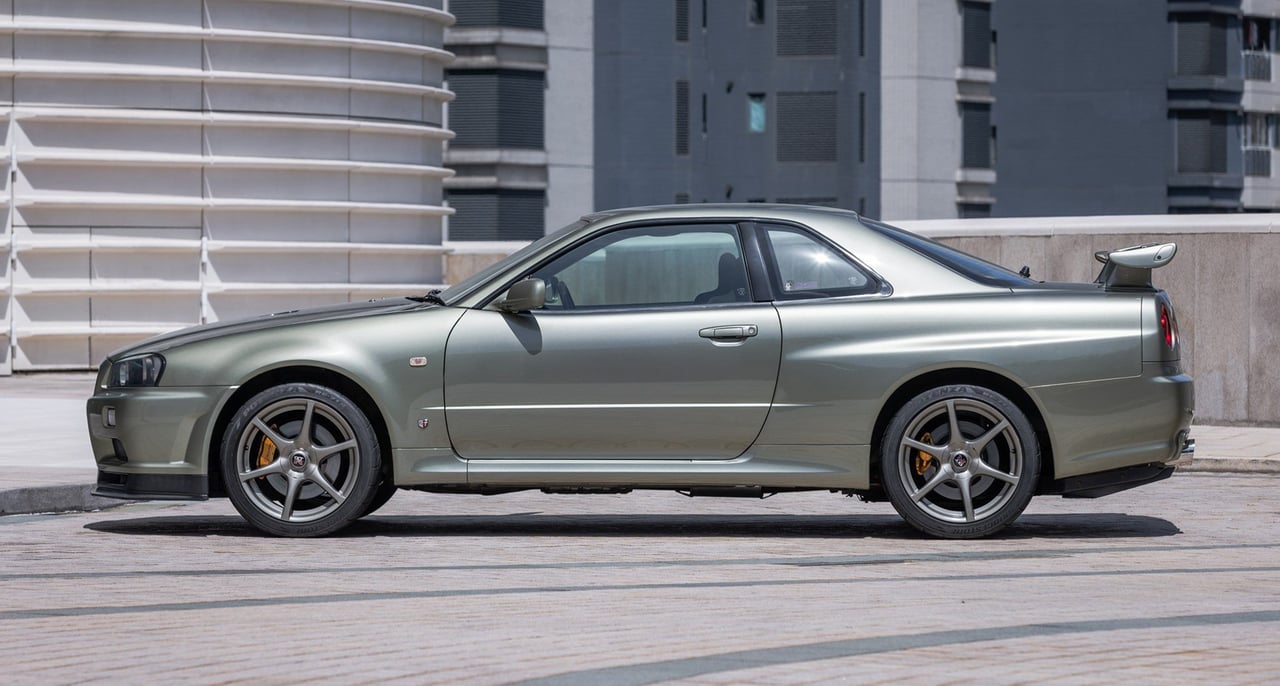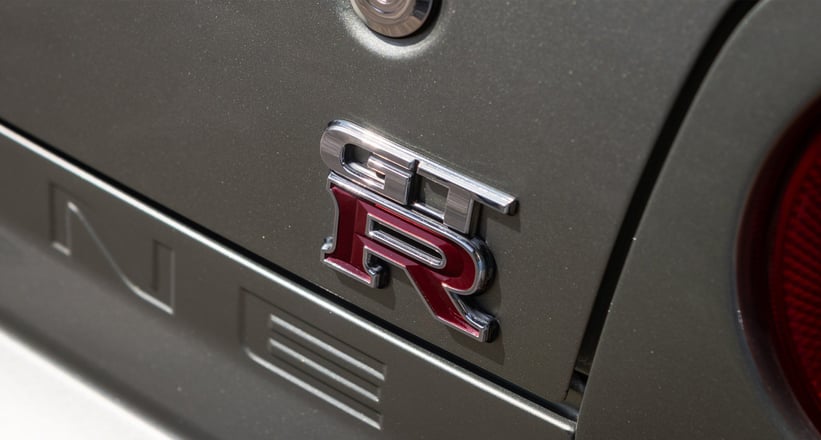 Saving arguably the best till last, we have this monstrous
2002 Nissan Skyline GT-R V-Spec II Nür
in Millennium jade. The name may be a bit of a mouthful, but if any car deserves a lengthy title, it's the ultimate evolution of the Godzilla's R34 iteration. We haven't even scratched the surface of what makes these cars so special, so be sure to check out all four lots below, you won't be disappointed!