Auction highlight from RM in Arizona: Ferrari 250 GT LWB California Spider
RM's traditional start to the year in Arizona, this time taking place on 16 and 17 January, includes a further highlight in the form of a 1958 Ferrari 250 GT LWB California Spider, which it's hoped will sell for between $7m and $9m...
The Porsche 718 RS 61 Spyder and 906 Carrera (recently covered in Classic Driver) are just the start of the blue-chip classics earmarked for the RM Auctions sale. Held in Phoenix, at the Arizona Biltmore Resort & Spa, the mid-January auction is traditionally RM's annual start to the season, and there are once again plenty of gems among the 120 hand-picked lots. Perhaps the highlight of the entire sale, however, is this just-announced Ferrari, chassis 1055 GT. The 11th built of only 50 Cal 'Spiders with the long wheelbase is a matching-numbers example, factory-fitted with closed headlights.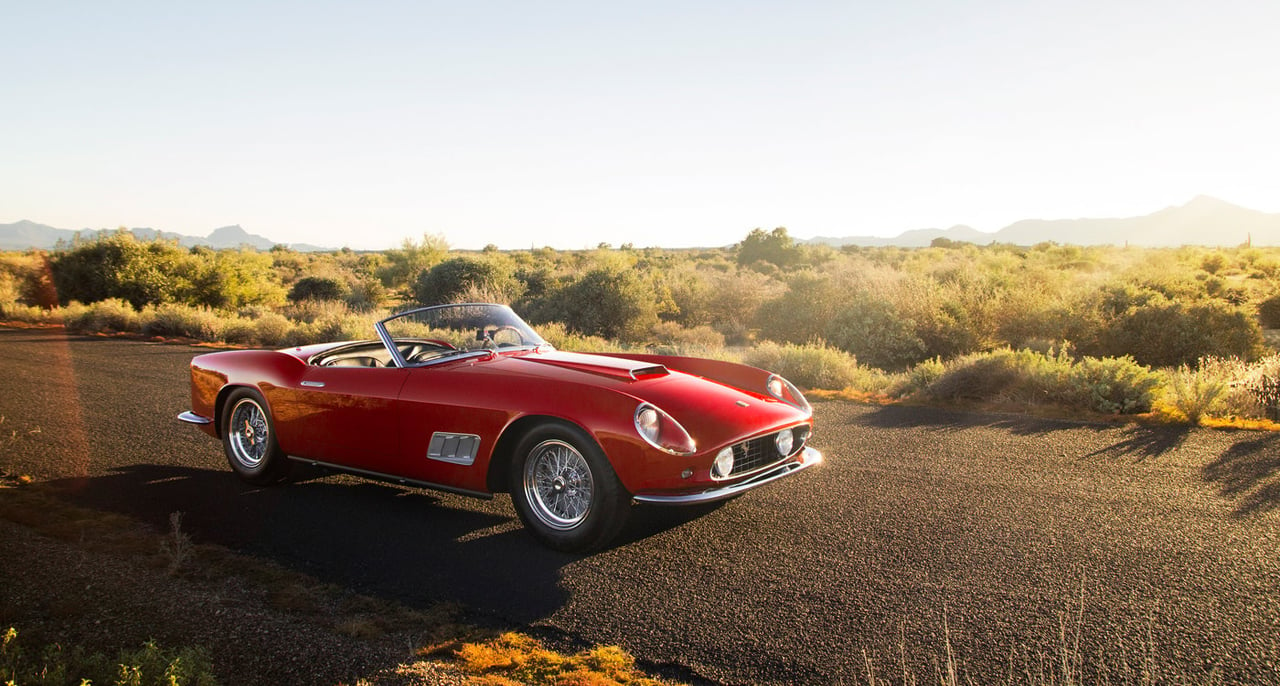 Renowned importer Luigi Chinetti Motors originally supplied the Spider to Fawcett Motors in Lubbock, Texas, where the first owner, a local lawyer, bought the sports car. That was in 1959. In 1962, the Ferrari saw its only appearance in motorsport, with a first in class at the Osceola Grand Prix in Geneva, Florida - driven by Ross Durant. After a restoration in the nineties, the Ferrari won a trophy at the 1994 Cavallino Classic III Concours d'Elegance and later appeared at the Pebble Beach Concours. Recently, the Ferrari's engine was rebuilt at Roelofs Engineering in the Netherlands, while the car received a full service at Ferrari in Newport Beach. Hence chassis 1055 GT should be in exceptional condition.
Photos: Patrick Ernzen - Courtesy of RM Auctions
The car and all other lots in RM's Arizona auction can be found at rmauctions.com.