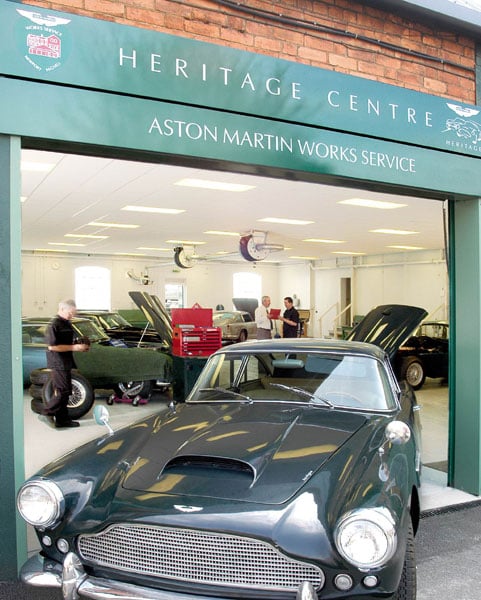 Aston Martin Lagonda Works Service will officially open its Heritage Restoration Centre on Saturday 8th May 2004 that has been designed to provide comprehensive restoration service for owners of older models.

Based at Newport Pagnell, the Heritage Restoration department will be another facet of Aston Martin Lagonda's well known Works Service. It will concentrate on restoring classic Aston Martins and Lagonda models using the expertise and resources only available to the company that originally built the cars.

Kingsley Riding-Felce, Director Aston Martin Works Service, said "Over the years, we have become well known around the world for our restoration work. But due to the increasing demand for early Aston Martin models we felt it was the right time to establish a dedicated Heritage Centre to undertake this specialist type of service.

"We already have a significant number of customers waiting with Aston Martin DB models needing full restoration work for when we open. So we are anticipating being very busy."

With access to Aston Martin Lagonda's archives and the original patterns, bucks and tooling, the Heritage Centre is able to ensure that quality and authenticity is maintained throughout the restoration process. The Heritage Centre team also has the knowledge available to incorporate subtle technical improvements to individual vehicles, thus improving its usability today.

During its 90-year history Aston Martin Lagonda has made over 20,000 cars and 75% are still in existence. This is testament to the fact that both the company and individual owners place an exceptional onus upon the 'Car for Life' philosophy being at the heart of Aston Martin ownership.
Text/Photos - Aston Martin