Aston Martin DBRS9 on track for 2006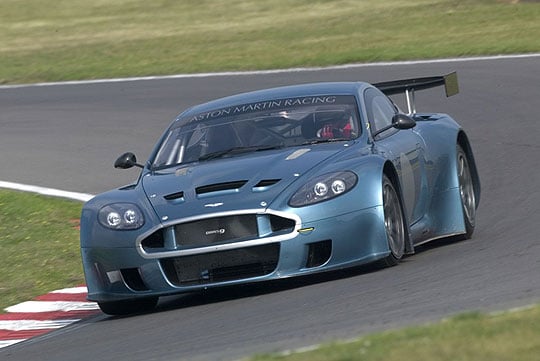 Barely six months after its launch at this year's Le Mans 24 Hours, the Aston Martin Racing DBRS9 GT3 car has completed the first 3000 kms of its development programme.
Aston Martin Racing first showed the car at the annual French 24 Hours race in June. Since then, the team has been putting the first test car through an intensive development programme at circuits around the UK to prove the car's speed and reliability.

"The early tests have been very encouraging," said George Howard-Chappell, Aston Martin Racing team principal. "As we would expect with any new car programme, the testing has highlighted a number of areas where we can make improvements, but already we have seen that the car handles well and has the required level of performance for the new GT3 class."

The car has been designed to conform to FIA International GT3 technical regulations, but while competing in a different class to the GT1 DBR9, Aston Martin Racing has been able to carry over much of the technology. The two cars have similar chassis, carbon bodywork and suspension lay-out, and the engine and drivetrain have been developed by the same team of engineers. While primarily designed for the FIA GT3 championship, it is also suitable for national GT series, club racers and as a track day car.

Aston Martin Racing driver, Darren Turner, has completed much of the development work. He said: "As the DBRS9 has the same base chassis and layout as the DBR9, it feels very much like the GT1 car. It is also very well balanced and, as a result, it instils a great deal of confidence enabling you to extract all the performance from the Aston Martin V12."

The first DBRS9 chassis have already been assembled and, following engineering sign-off of the test car, the first cars will be built with delivery to customers beginning in December 2005.

The DBRS9 is priced at £175,000 plus tax.
---
ClassicInside - The Classic Driver Newsletter
Free Subscription!