Artcurial sells Hermès crocodile Birkin bag for 51,345 euros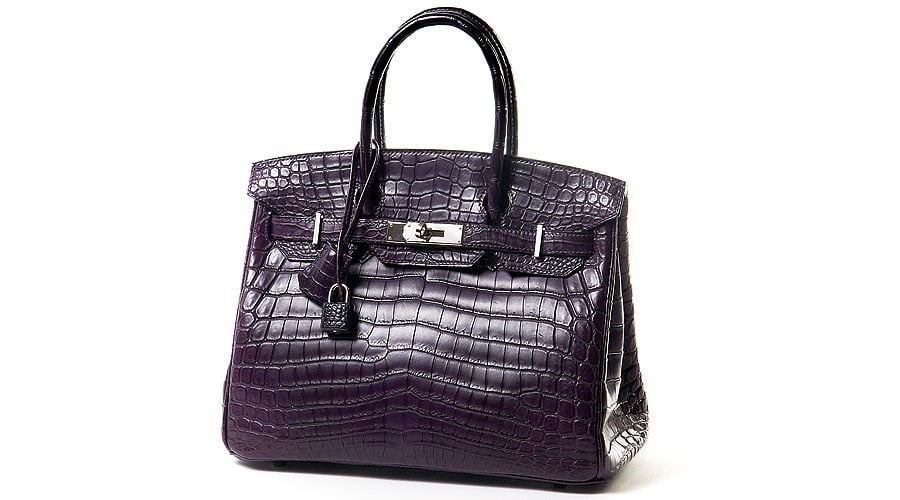 With 'magnifique' already in the catalogue description, what other word can describe the price achieved by Artcurial for just one Birkin at its 17 November Paris sale?
Whoever bought the 30cm bag, lovingly fabricated by hand in améthyste Crocodylus niloticus at the famous Parisian workshops saved themselves a likely six- or seven-year wait.
As is well-known, demand for the made-to-order Birkin and Kelly bags far outstrips supply. Issues of rarity – and queue-jumping – apart, depending on material and size, the bags when new can well exceed six-figure sums in pretty well any currency.
The Birkin resulted from a chance meeting between actress Jane Birkin and Hermès chief executive Jean-Louis Dumas in the early 1980s while sitting next to each other on a flight from Paris to London.
Explaining to Dumas the difficulty she had had of finding just the right travelling bag, the ever-gallant Frenchman offered to make her one, based on an 1892 design. The rest is history.
Other items sold in the 1,888,336-euro, all-Hermès sale included a Hermès Paris reversible 'H' belt (446 euros) and a Hermès Paris ' Sac Birkin' 35cm in Togo Orange leather for 10,201 euros.
For further information, visit www.artcurial.com.
Text: Classic Driver
Photos: Artcurial