While most of his contemporaries would have baulked at the sight of a junkyard full of old wrecked cars and worthless metal, John Chamberlain saw fascinating material for his art. The sculptor had his 'revival experience' in the summer of 1957 when he discovered a rundown Ford Pie Wagon from the 1920s.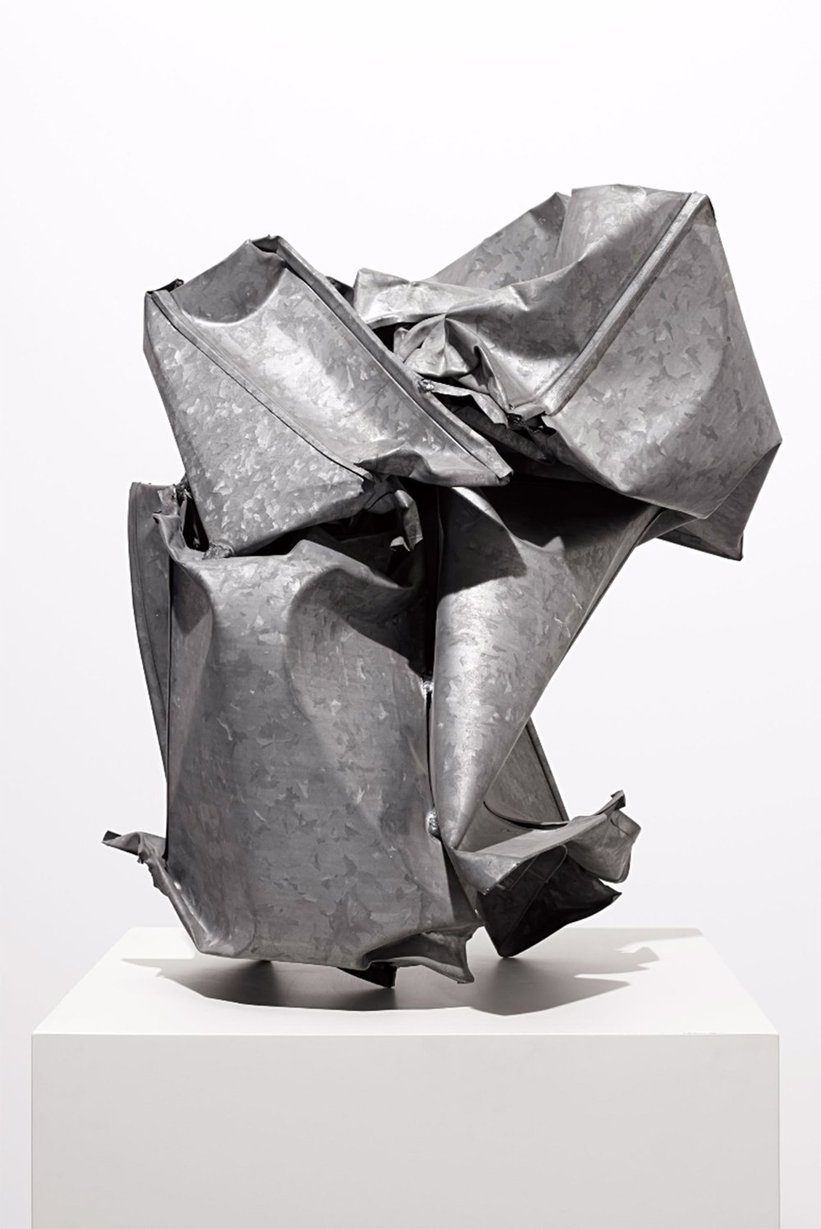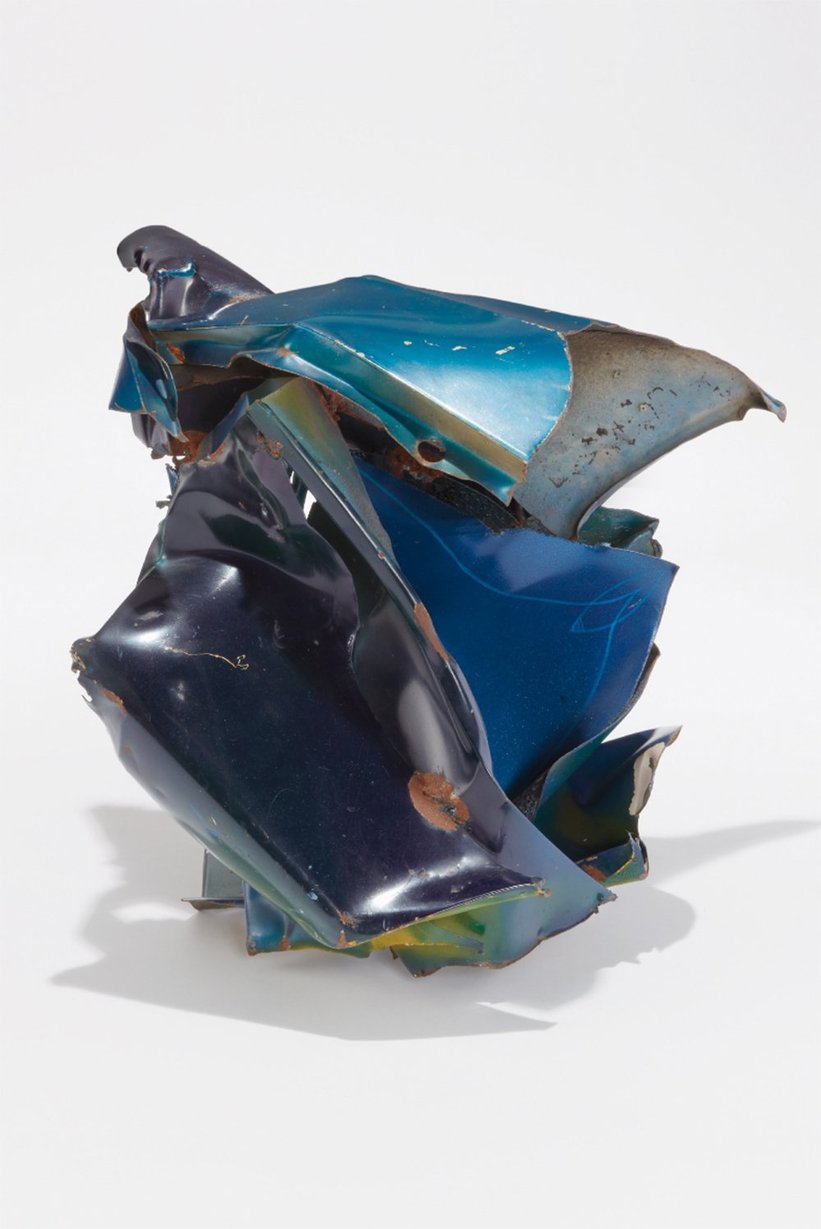 He unscrewed the bumpers, ran his car over them a few times, made the parts into a wild ensemble and created the first in a long series of abstract-expressionist works made from reused automotive bits and pieces. Despite their mass, the huge steel and sheet metal figures look as light and colourful as hand-crushed beverage cans. In 2012, the Guggenheim Museum in New York dedicated an impressive retrospective to the artist, who sadly died last year. The sight of the huge metal colossi lined up in the exhibition spiral designed by Frank Lloyd Wright will have remained in the memories of most visitors to this day.
On 13 November, the late and comparatively modest Chamberlain sculpture Bastinado will go under the hammer at Phillips' 20th Century & Contemporary Art Day Sale in New York. The estimated price for the colourful sheet metal artwork is 100,000–150,000 US dollars.
Photos: Phillips