These Renault 5 'Street Art Cars' are giving back to their community
Shortly before its Rétromobile sale, French auction house Artcurial will offer three Renault 5 'Street Art cars' painted by a trio of artists – with the proceeds going to charity…
Many will remember the 'broken windows' theory of the 1980s. According to sociologists James Q. Wilson and George L. Kelling, when relatively harmless vandalism offences and graffiti are allowed to thrive, a lawless atmosphere that brings with it more serious crimes is inevitable.
Graffiti for a good cause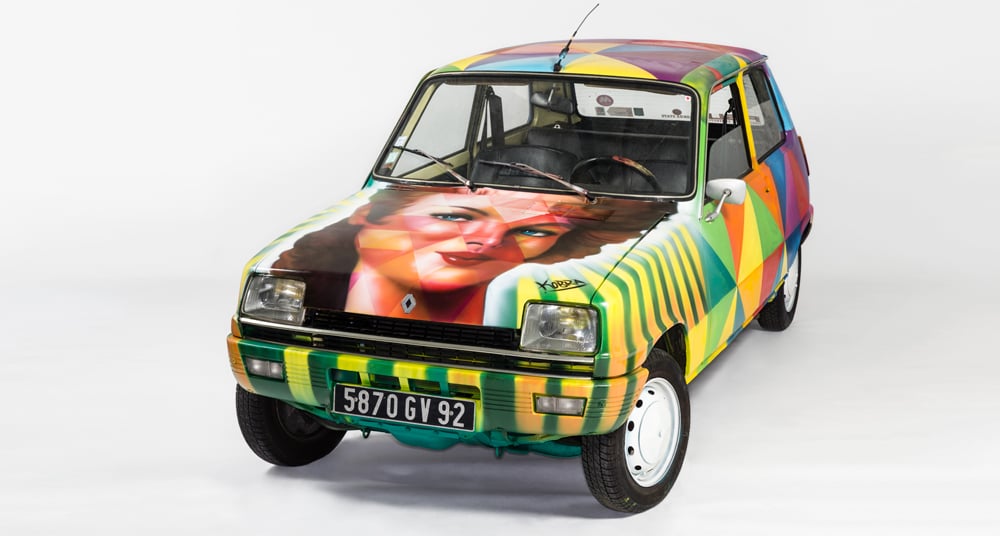 What their study didn't predict, however, was just how popular 'street art' might become in the decades to come. On 4 February, these Renault 5s will directly benefit a good cause: all proceeds from their individual sales will go to the Abbé Pierre Foundation and the French Red Cross. The rolling blank canvases were given to the street artists for each to apply their own remix; the trio will go under the hammer at Artcurial's Urban Art Sale carrying a guide price of $5,000 – $6,600.