Last chance to experience the 'art cars' of Richard Prince in Bregenz
Richard Prince is one of America's leading contemporary artists - and a first-class petrolhead to boot. His idiosyncratic custom cars experience can be see at the Kunsthaus Bregenz in Austria until 5 October 2014...
A catalyst for American popular culture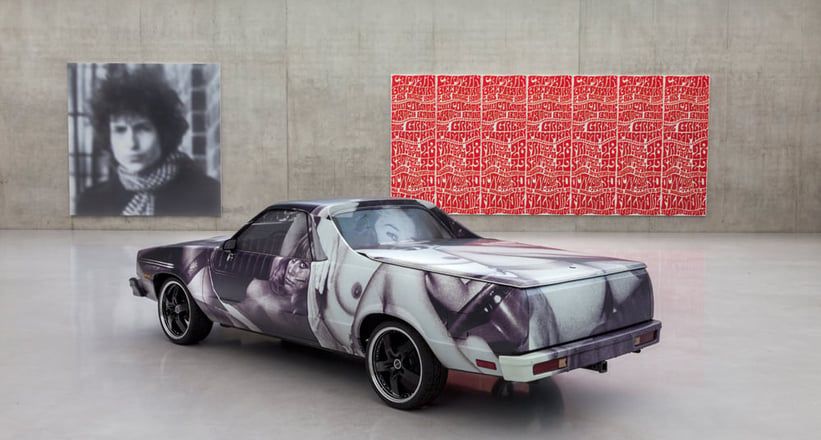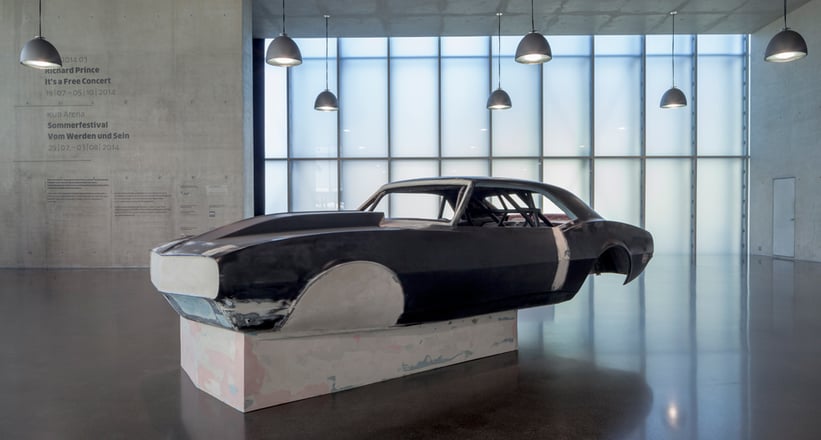 Since the late 1970s, when his work re-photographing adverts caused an international sensation, Richard Prince has been one of the main catalysts for American popular culture in the art world. Today, his paintings and sculptures change hands for astronomical sums - but Prince still enjoys playing with icons of American consumer culture and youth movements: again and again one finds representations of cowboys, rockers, nurses - and the all-American road cruisers of the 1970s. The Kunsthaus Bregenz is currently displaying a large and rewarding solo exhibition of Richard Prince's work, in which cars such as the Chevrolet El Camino or Buick Grand National are used as a backdrop for his images of music and street culture. Entitled 'It's a Free Concert', the exhibition runs until 5 October 2014.
Richard Prince at the Kunsthaus Bregenz
Photos: Markus Tretter © Richard Prince and Kunsthaus Bregenz
Further information on 'It's a Free Concert' by Richard Prince at the Kunsthaus Bregenz can be found at kunsthaus-bregenz.at.