The Fondazione Prada in Milan celebrates the geometry of speed
Once a motorcycle sidecar racer, now a sculptor, Gianni Piacentino is one of the most famous advocates of Italian minimalism. The Fondazione Prada in Milan is showing numerous works inspired by his technique and his fascination for speed…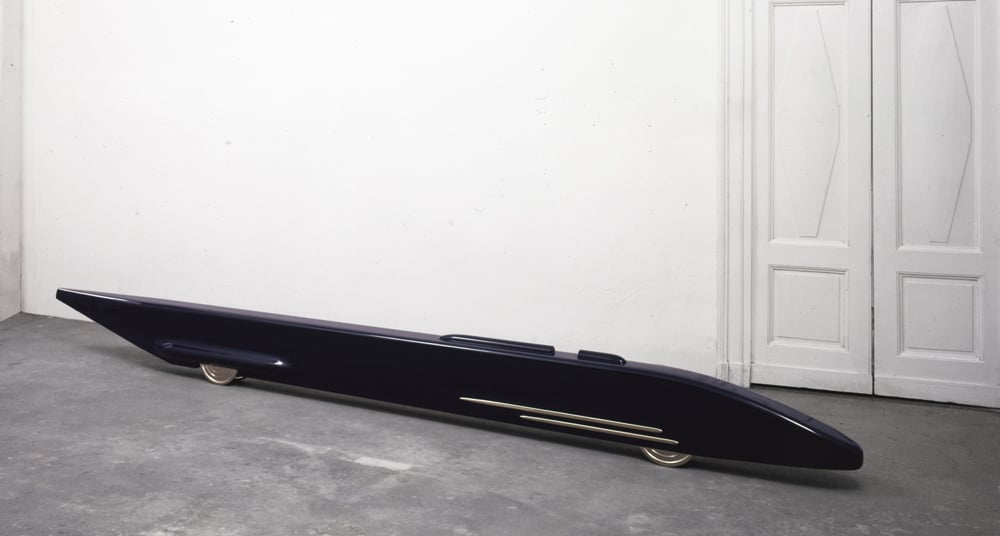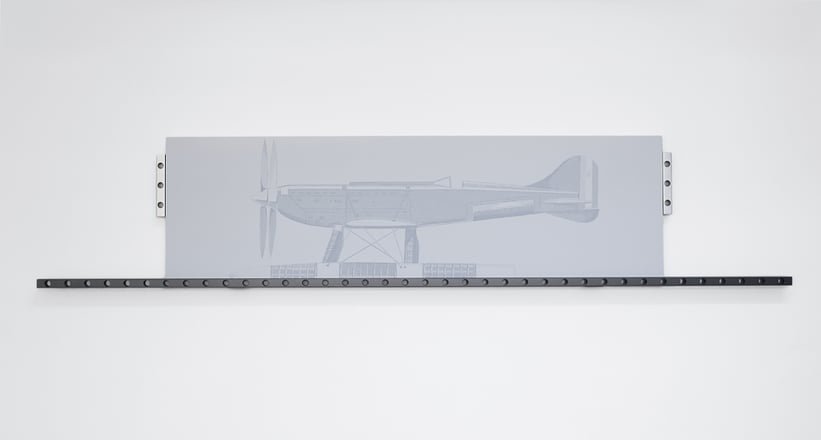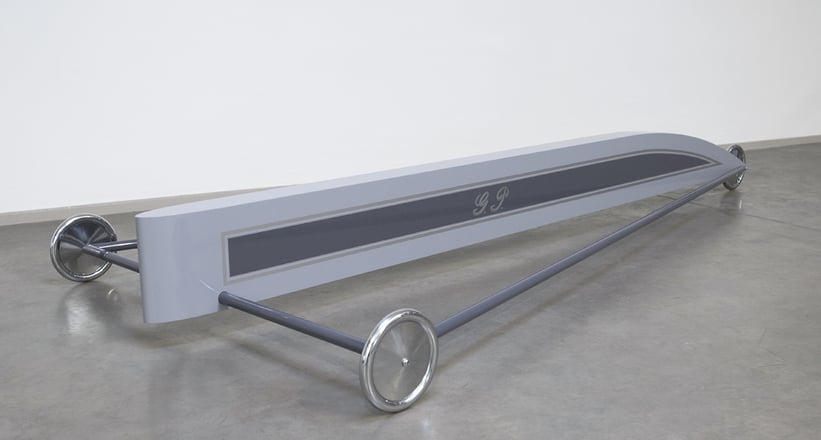 You don't have to be an art critic to recognise that the 71-year-old artist Gianni Piacentino gets excited about automobiles, motorcycles and aeroplanes. Many of the works showing in the newly opened Fondazione Prada in Milan, from 7 November 2015 to 10 January 2016, are reminiscent of purist design models and prototypes from the early decades of the engine. The exhibition sheds light on the career of Piacentino with more than 100 works created between 1965 and 2015. While he merrily joined the disciplines of pop art, minimalism, action painting and Arte Povera, he remained fascinated by the industrial aesthetic of speed – a preference he shares with such contemporaries as Billy Al Bengston, Craig Kauffman, John McCracken and Joe Goode.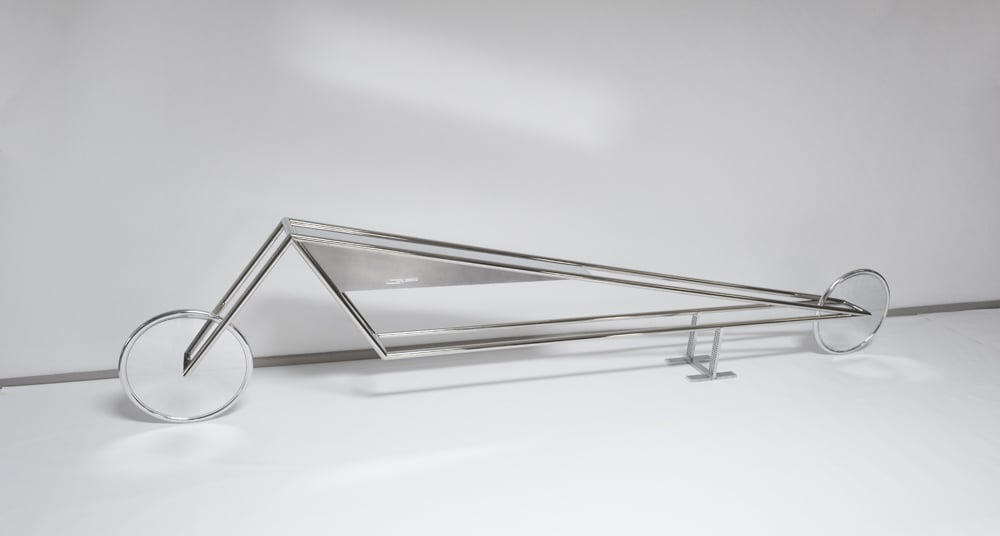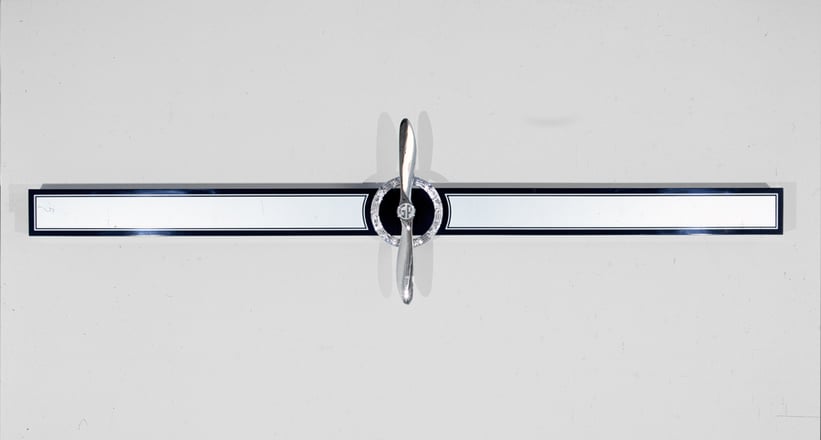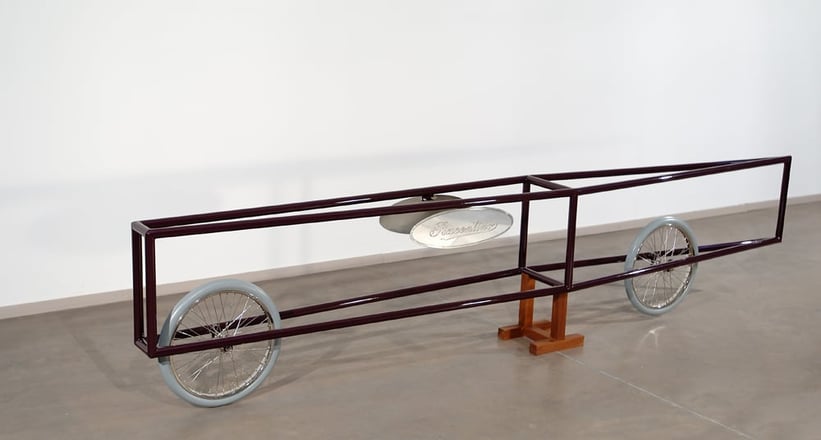 "The work of Piacentino comes from a grey zone between art and design, craftsmanship and manufacturing, the useful and the useless, and singularity and seriality," explains Germano Celant, the curator of the exhibition. "The originality and singularity of his work lie in the dialectic between these two polarities. Since 1965, his sculptures have achieved results transcending the functional object, even though, from tables to portals, it remains recognisable as a possible industrial entity."
The exhibition of the work of Gianni Piacentino takes place from 7 November 2015 until 10 January 2016, at the Fondazione Prada in Milan. You can find more information here.