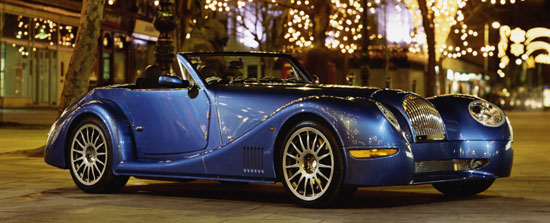 Los Angeles, Jan 05 2004. Legendary British sports car manufacturer the Morgan Motor Company reports a hot response to the launch of its new, American specification Aero 8 at the LA Autoshow.
Doors opened to visitors on Jan 2nd, and the stunning Aero 8 quickly established its 'star' status at the show – big crowds and a constant stream of camera flashlights around the Morgan booth giving the 160 mph star performer a real Hollywood reception. Appropriately, Morgan is no stranger to the world of film – its cars have featured in many top movies, with the latest being a star role in the new Gerard Depardieu movie, San Antonio.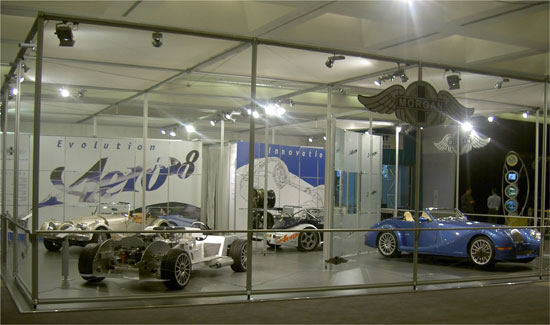 Commenting on the show so far, Sales and Marketing Director Matthew Parkin said:
"The reaction has been really fantastic – everyone loves the car's new look and original features, and above all the way it stands out from the crowd. We've taken around 70 orders for 2004 build already – and there are only a total of 100 available for the USA next year."
As well as the hand built, 325 bhp Aero 8 road car, the Morgan booth features a race-going version, kindly loaned by Tom Hollfelder of Tiger Racing, LA.. This car will compete in Fox TV's 2004 Speed World Championship – demonstrating the famous marque's unique racing pedigree and on-going involvement in one of the most exciting arenas of motorsport.
The LA Autoshow runs until January 11th. American fans of driving individualism will have another chance to catch the Aero 8 in April, when the Morgan show calls in at the New York Motor Show.
Words/Photos; Morgan Motor Company