The Alfred Dunhill Motorities Tour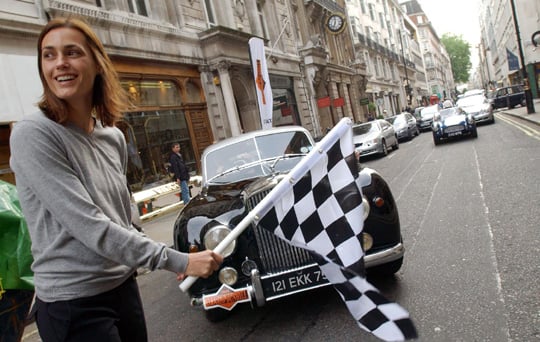 June 3rd 2005. At 6.30 this morning, flagged away by Yasmin Le Bon, a succession of British cars and motorbikes driven by an eclectic mix of automotive industry figures, celebrities and luxury goods pundits gathered outside Dunhill's flagship store in St James's for the start of the inaugural Alfred Dunhill Motorities Tour.
Dunhill CEO Simon Critchell was behind the wheel of a 1938 Alvis convertible. He was followed by a uniquely British cavalcade of vehicles; dating from between the two World Wars to the present day.

"The Alfred Dunhill Motorities Tour is a celebration of the brand's unique links to the world of motoring, which can be traced back to the very dawn of the motor car," commented Critchell. "Alfred Dunhill coined the term Motorities to describe the incredibly varied range of motoring accessories that he made. Today the firm continues to make must-have items for the discerning modern motorist. As well as being an enjoyable weekend, the Alfred Dunhill Motorities Tour will provide the perfect opportunity to 'road test' many new Motorities products, which will be going into our stores later this year."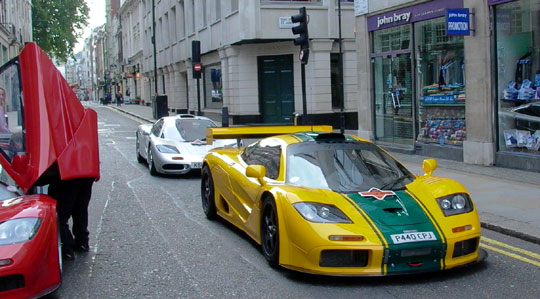 Among the dunhill products that will be used on the Alfred Dunhill Motorities Tour are: the Motorities tool kit, helmet bag, Car watch, Bobby Finder watch, dragster jacket and driving goggles. Also being tested will be the dunhill Tradition hip flask and Tradition chess and draughts roll up games for those have the misfortune of breaking down and need to pass the time while waiting for the support team.

As well as CEO Simon Critchell, dunhill drivers include clothing designer and motorcycle fanatic Nick Ashley on the recently rebuilt dunhill Egli-Vincent; watch designer Tom Bolt at the wheel of his Bentley Continental T; and Yann Debelle de Montby, who will be bring his inimitable style to Eric de Rothschild's R-Type Bentley Continental - complete with wine bottle radiator mascot. Three McLaren F1s are on the Tour, driven by Nick Mason (red GTR), David Clark (McLaren's original Sales Director driving the yellow/green car that finished in 3rd place at Le Mans), and the car's designer, Gordon Murray, in his silver prototype.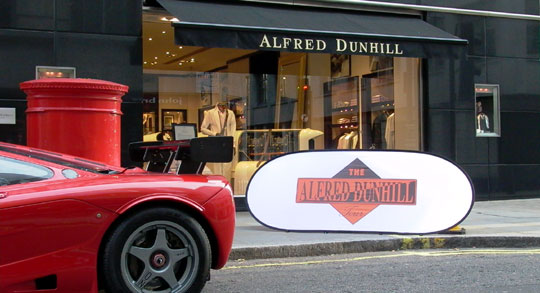 The Tour will take participants through Northern France, where they will drive along the roads around Boulogne, known as the Boulogne Old Grand Prix Circuit, which saw some of the most competitive driving of the inter-war years, dominated by British drivers including Malcolm Campbell, Sir Henry 'Tim' Birkin and Henry Seagrave.

The second day will take drivers from Northern France to Paris, where the cars will pull up outside the Ritz in the Place Vendôme allowing participants to enjoy a refreshing cup of tea nearby at Alfred Dunhill's 81-year-old store at 15 Rue de la Paix. Then, after a nap at the Ritz, it will be into Black Tie and back behind the wheel for the two-minute drive to the British Ambassador's residence, where the cars will go on display in the courtyard and the drivers will enjoy drinks and a farewell dinner with the British Ambassador and his wife Sir John and Lady Holmes.

For more information visit www.dunhill.com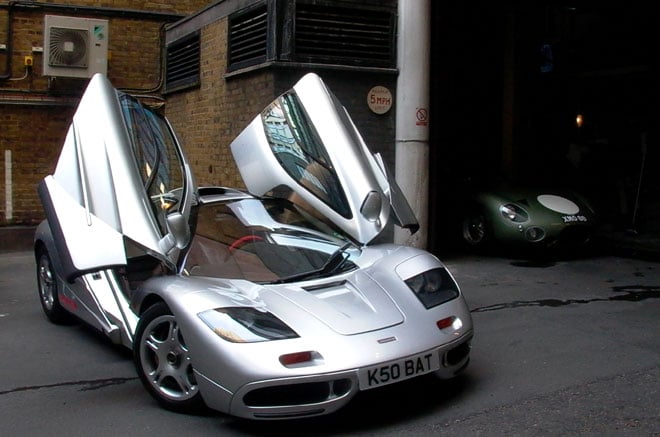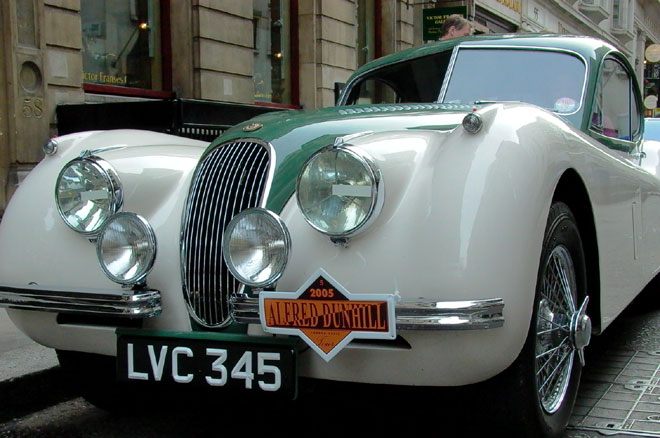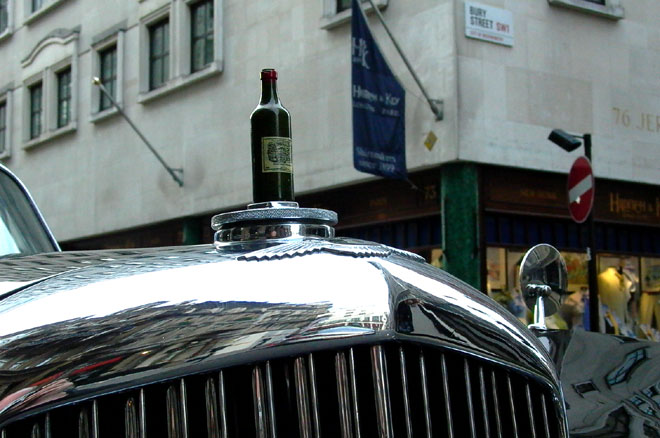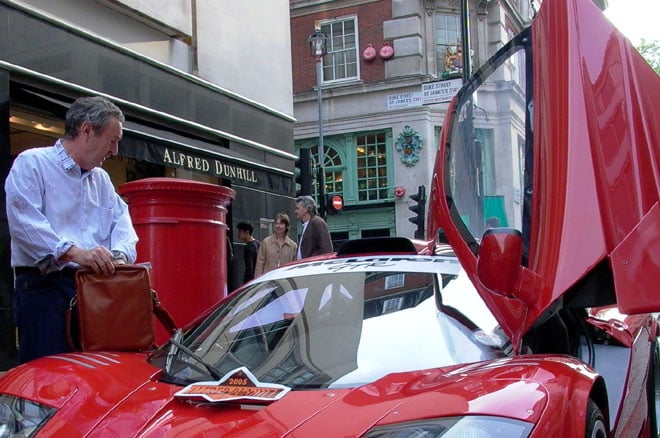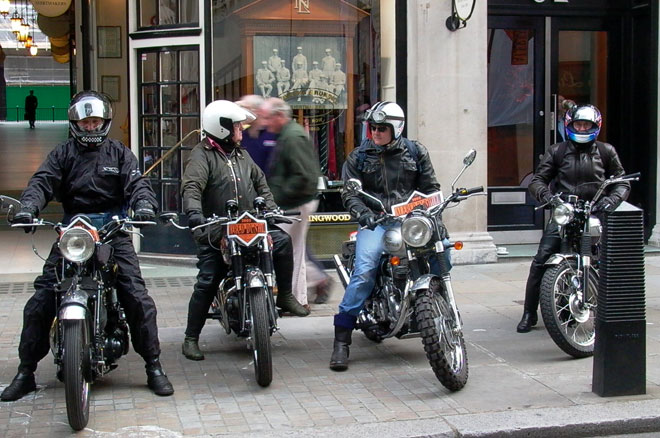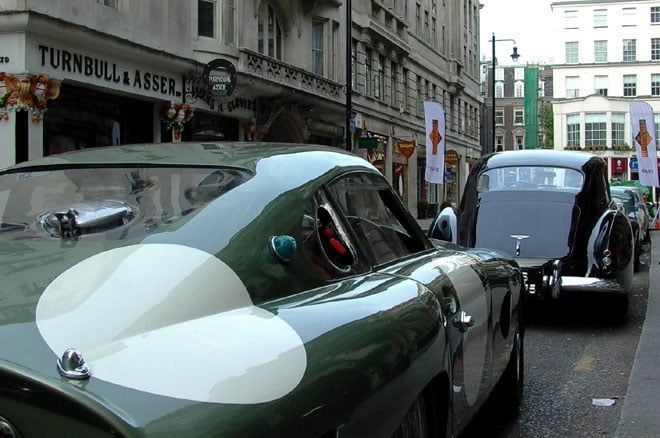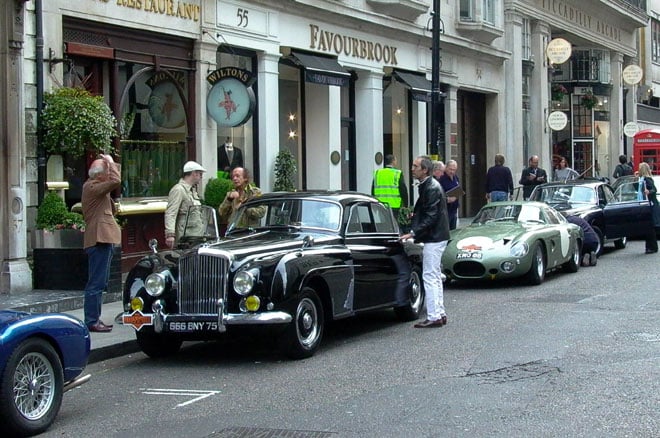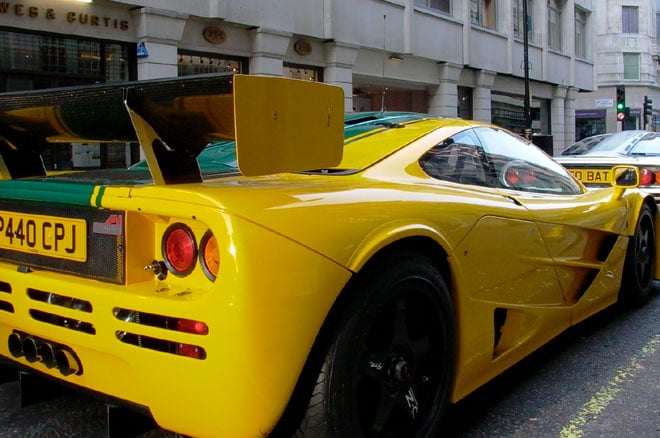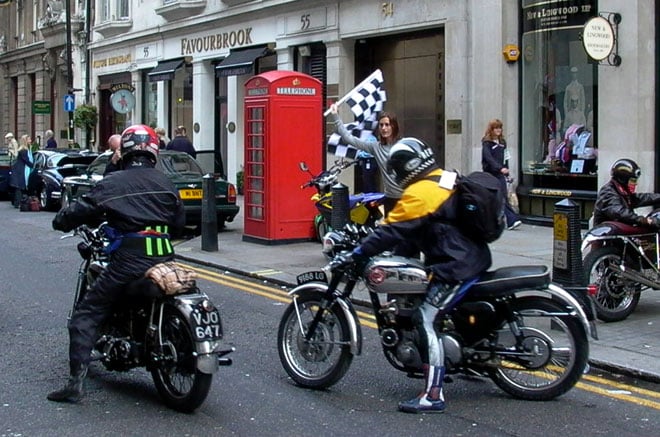 The Participants:
| | |
| --- | --- |
| Driver | Car/Motorcycle |
| Ms Tara Agace | 1961 Jaguar E-Type |
| Mr Derek Bell | 1962 Jaguar 3.8 Mk2 |
| Mr Martin Birrane | 1995 Bentley Continental |
| Mr David Clark | McLaren F1 GTR |
| Mr Neil Corner | 1963 Aston Martin Project 215 |
| Mr Robert Coucher | 2005 TVR Sagaris |
| Mr Chris Craft | Rocket |
| Mr Simon Critchell | 1938 Alvis Convertible |
| Mr Yann Debelle de Montby | 1955 Bentley R-Type Continental |
| Mr Nick Mason | McLaren F1 |
| Mr Gordon Murray | 1993 McLaren F1 |
| Mr Vic Norman | 1951 Jaguar XK120 FHC |
| Mr David Sulzberger | 1946 MK VI Graber Bentley |
| Mr Simon Taylor | 1961 AC Ruddspeed Ace |
| Ms Yasmin LeBon | Bentley Continental GT Coupe |
| Mr Chris Cudahy | Bentley Continental Flying Spur |
| Mr Ben Elliot/Jamie Poulton | Rolls Royce Phantom |
| Mr Nick Foulkes | Jaguar XK8 Coupe |
| Mr Nick Ashley | 1969 Egli Vincent 998 Motorcycle |
| Mr Malcolm Clube | 1951 Vincent Black Shadow Motorcycle |
| Mr Mike Jackson | 1962 BSA Rocket Gold Star Motorcycle |
| Mr Andrew Prill | 1969 Triumph Tiger 100 Competition Motorcycle |
| Mr Phil Read | 1962 BSA Rocket Gold Star Motorcycle |
| Mr Max Wakefield | 500cc Enfield Motorcycle |
Text/Photos: Classic Driver/Dunhill
---
ClassicInside - The Classic Driver Newsletter
Free Subscription!