Alfa Romeo at Frankfurt: Subtle changes, big news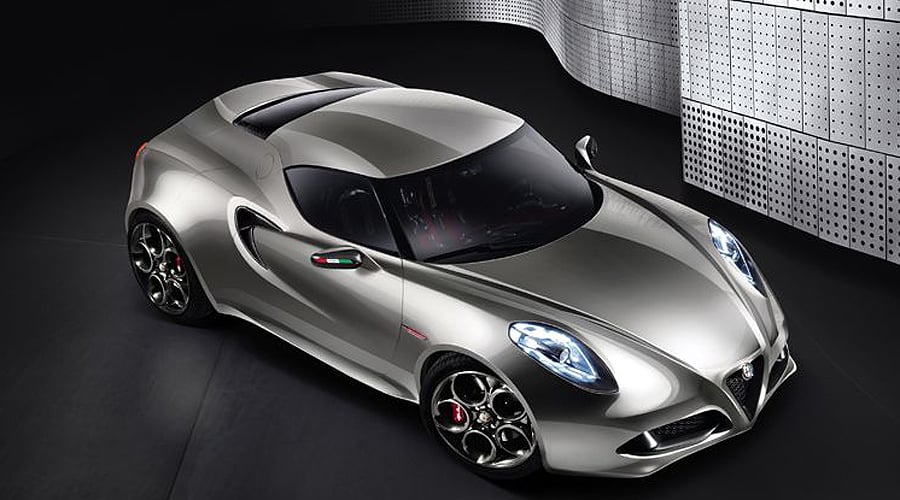 While many manufacturers are churning out concept and production cars in time for the Frankfurt Motor Show, Alfa Romeo has merely dusted down its Geneva Show 4C concept and given it a fresh coat of paint. Why spend millions developing a new prototype when you've got one that looks this good?
The curious matt-red 'Lava' paintwork of Geneva has been replaced by a new, 'liquid metal' colour which seems to do a better job of highlighting the car's dramatic lines.
Perhaps the most important news is that the 4C has been confirmed for production; Alfa plans to have the 4C on the road within the next 18 months. And even more important than that, it plans to keep the weight as close as possible to the concept's 850kg.
That, combined with a mid-engined, rear-wheel-drive layout and the 200bhp+ from the 1750cc turbocharged, direct-injection petrol engine (already producing 232bhp in the Giulietta), means that the 4C should go some way to restoring the 'drivers' car' label which Alfa seems to have lost in recent years.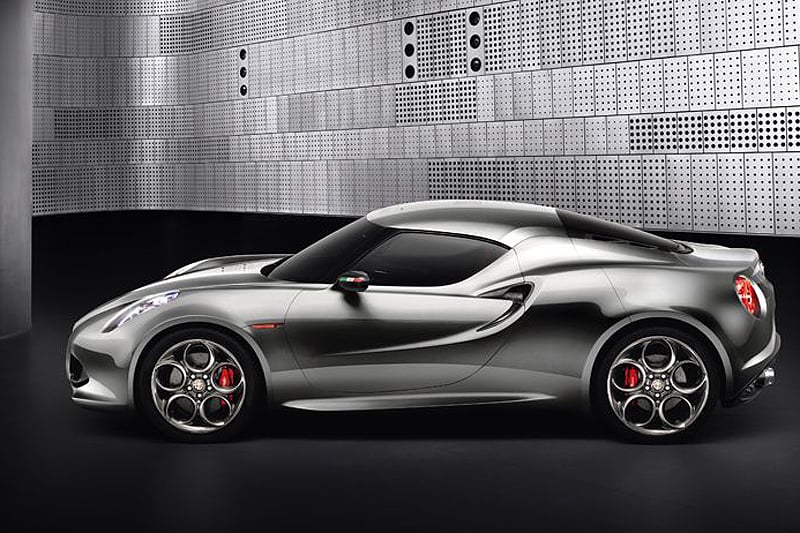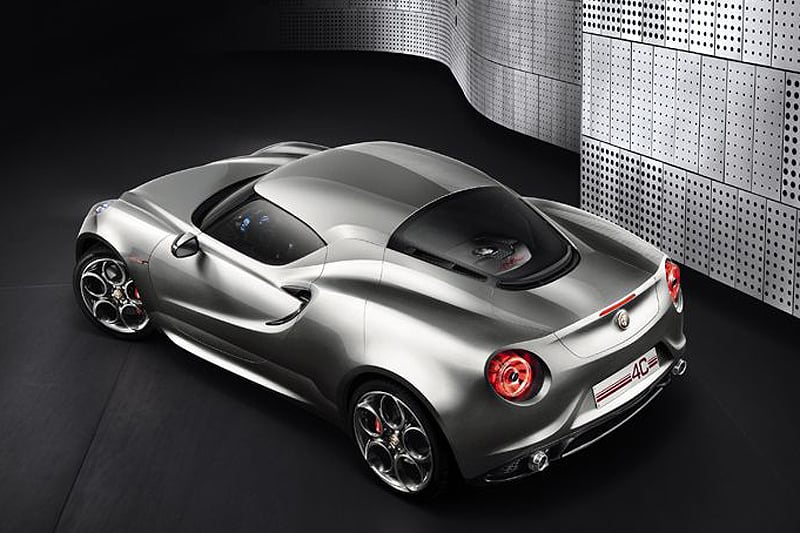 The 4C concept also utilises Alfa Romeo's TCT twin-dry-clutch transmission and 'DNA' dynamic control technology. Carbon and aluminium – which were used extensively in the 8C supercar – also feature heavily, but have not yet been confirmed for production.
However, with the falling costs of mass-producing these materials (thanks to nascent electric vehicle technology, no doubt), combined with the Turin-based firm's determination to keep the 4C's weight down, we wouldn't bet against their use.
Keeping the 4C company on Alfa's display stand will be a Giulietta and a pair of MiTos. The former will showcase the next generation of the TCT gearbox, while the company's smallest car will be fitted with new engines: a 0.9 TwinAir and a 1.3 JTDM, both with 85bhp.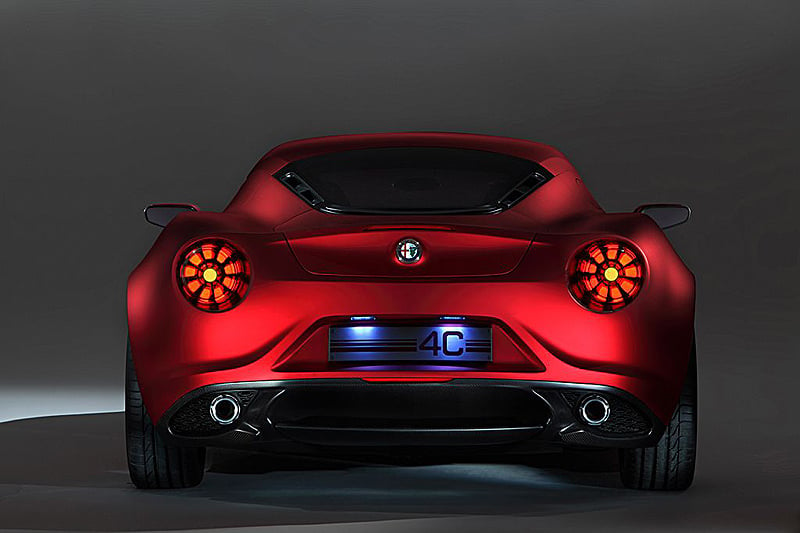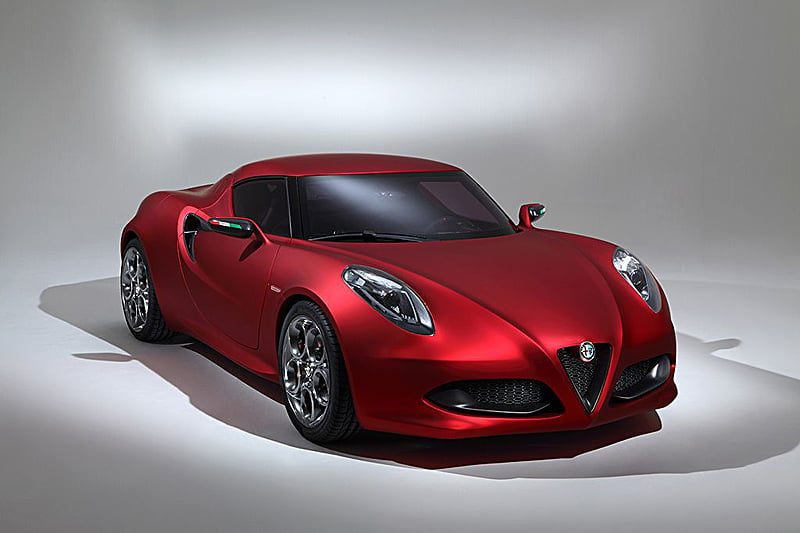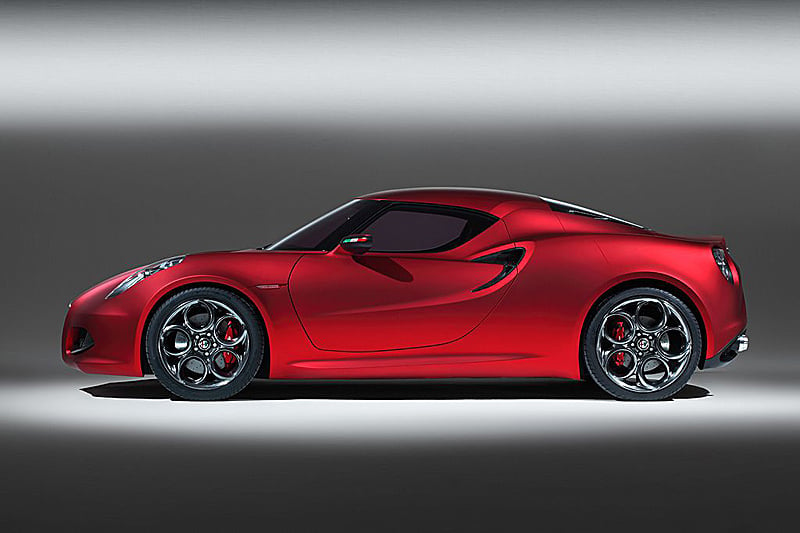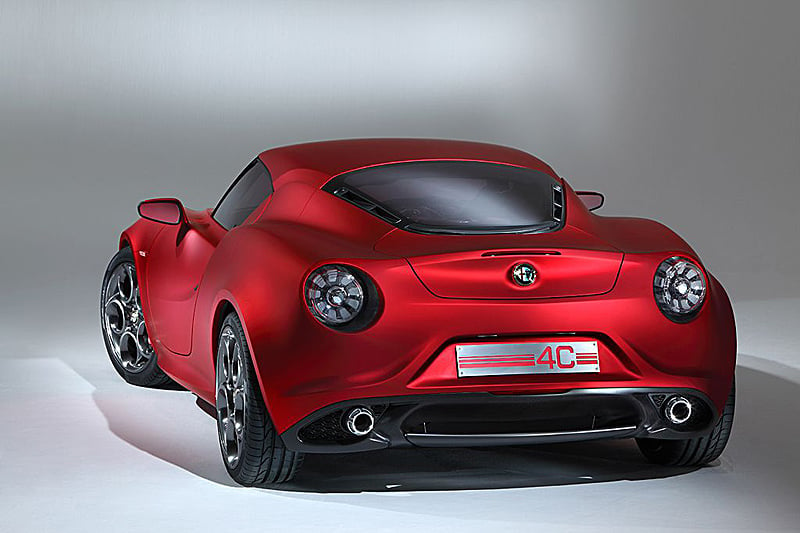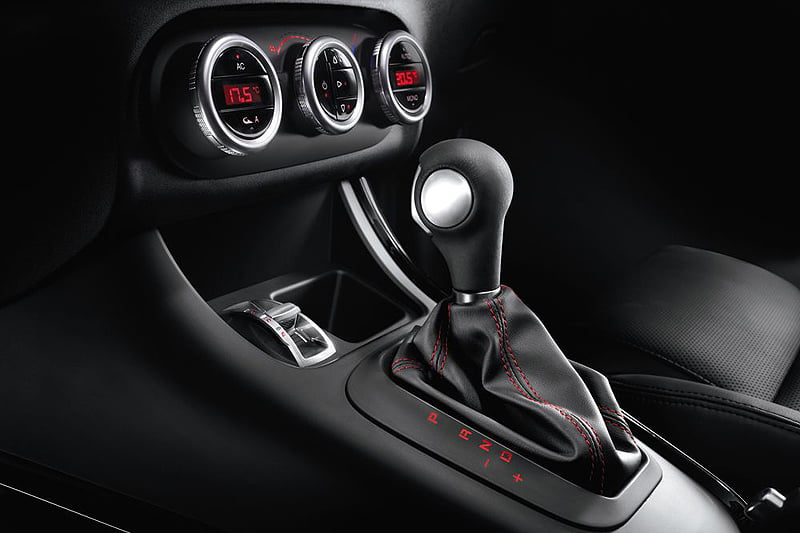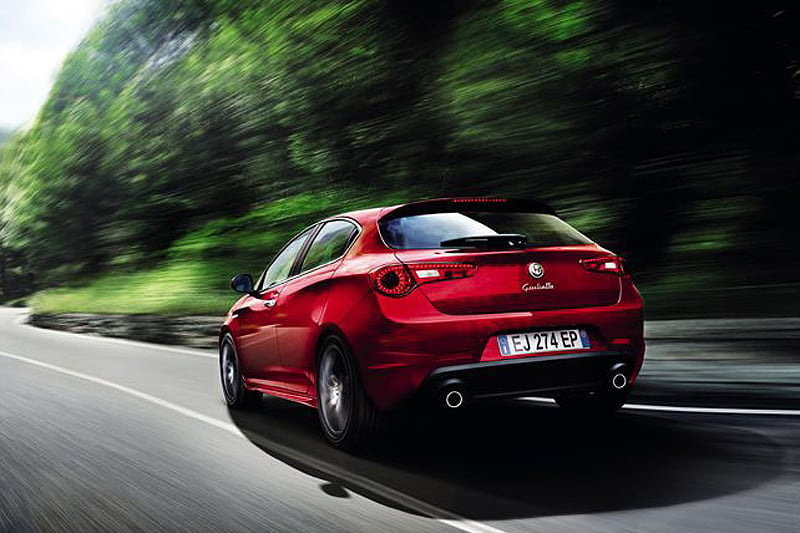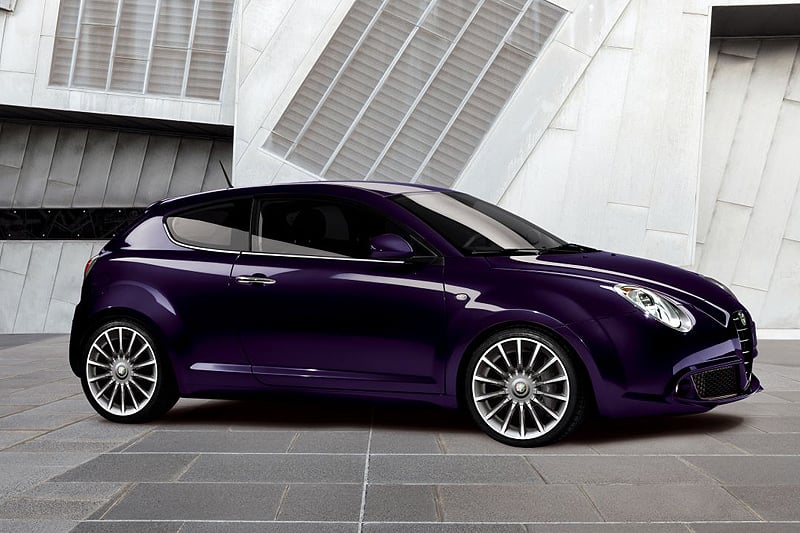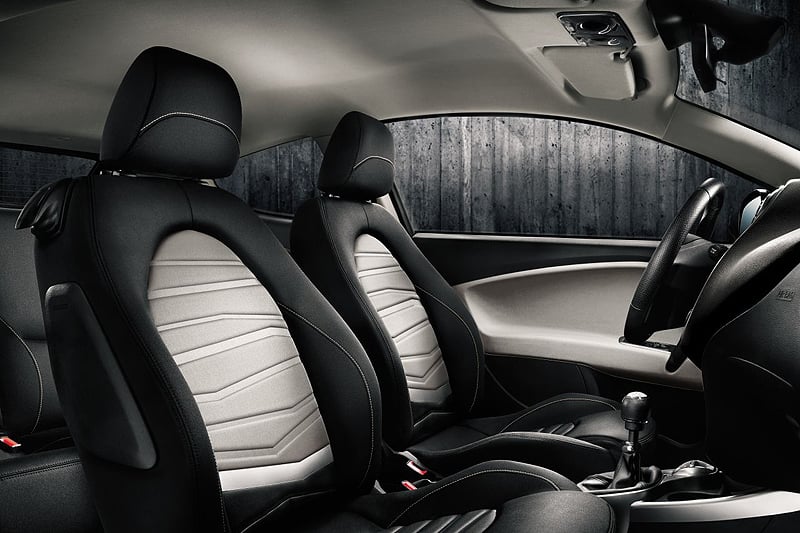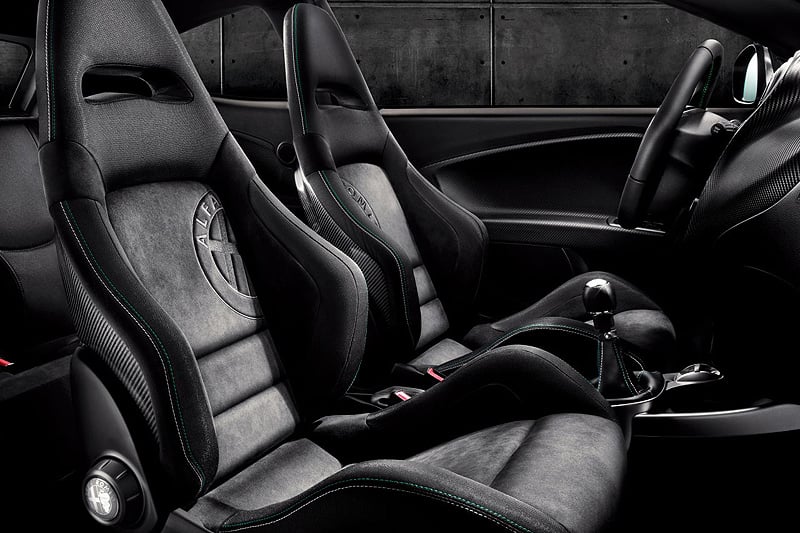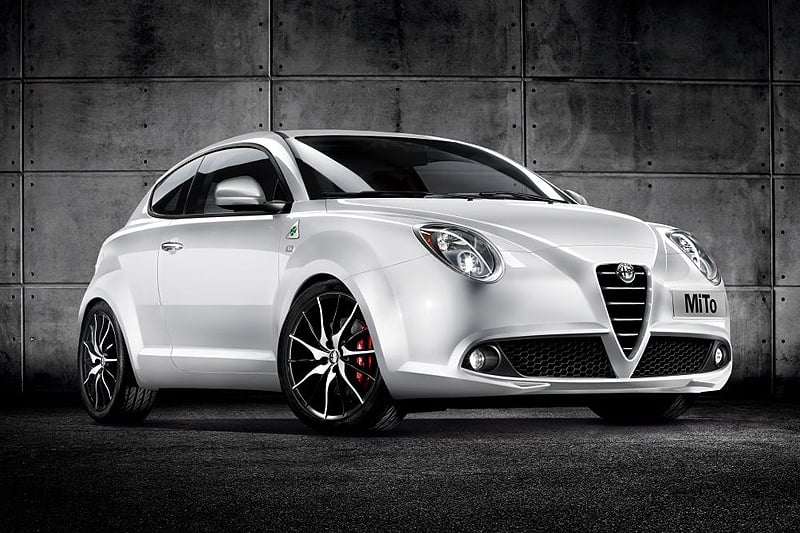 Text: Joe Breeze
Photos: Alfa Romeo