Abarth planning new sports car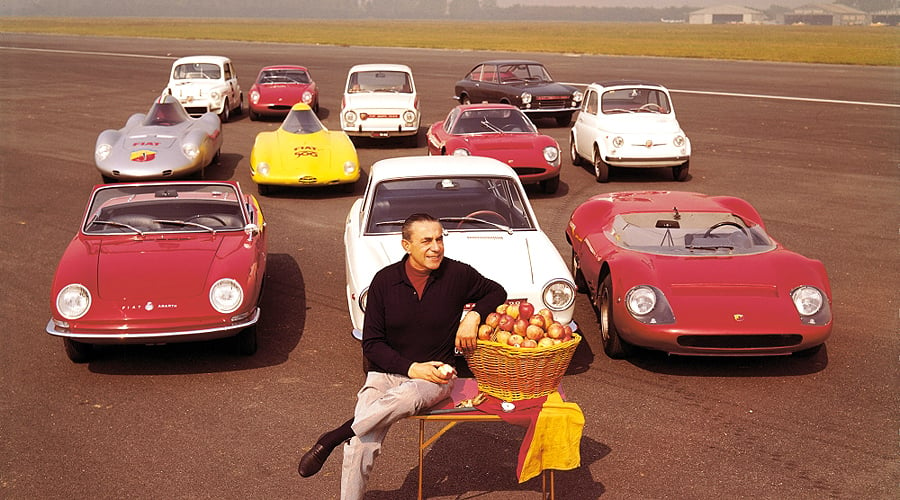 Abarth – the sporty Fiat Group subsidiary – is working on a standalone sports car that will hark back to the classic Abarth scorpions. The news was confirmed by Group CEO Sergio Marchionne at the end of the Fiat Panda presentation in Naples.
"We are taking such a vehicle into account," said Marchionne. The car is likely to be a relatively light sports car, producing around 200-250bhp, using a front-engined layout to avoid cannibalising sales of the upcoming mid-engined Alfa Romeo 4C sports coupé. Currently applied as an indicator of performance versions of the Fiat 500 and Grande Punto, the Abarth brand may become a standalone marque in its own right.
The Abarth scorpion has strong historical values, having been launched in 1968 and applied to small-series cars, often with Fiat underpinnings. No firm decision has been made about a serial startup; the Fiat Group will also consider further additions to the Abarth programme – which could include Abarth versions of various Alfa Romeo models in the future.
There is no historical connection between Abarth and Alfa Romeo, but CEO Marchionne is unlikely to view this as a major hindrance. In North America, Fiat offers a variant of the 500 overhauled by Mopar, Chrysler's in-house tuning department. Obviously, though, the Mopar 500 doesn't have an eight-cylinder engine, with which the Mopar name is commonly associated.
Text: Classic Driver
Photos: Fiat/Abarth