9ff Cayman CR42


Dortmund Porsche tuning specialists 9ff, well-known for their record breaking 911 GT3, have administered a tonic to the Cayman S. The 9ff CR42 is powered by a 420 HP engine, mid-mounted as usual, that will accelerate the new coupé to 100 Km/h in 4.4 seconds. One of the obvious visual signs of the car's potential is the addition of centre-lock racing wheels with low-profile tyres.

It was the company's owner, Jan Fatthauer, who completed a run at the Nardo test track in Italy in his converted Porsche 911 GT3 at a record speed of 386.7 Km/h. With this experience behind them, 9ff decided to develop a conversion for the recently announced Cayman S. They make two versions, a 3.8 litre with 380 HP, and the 4.1 litre CR42 with 420 HP and a maximum torque of 435 Nm.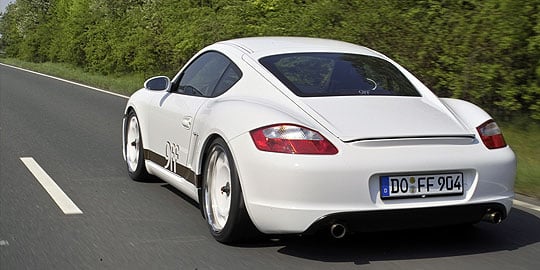 Already a fast car, the standard model is beaten to 100 Km/h by a full second by the CR42 and 200 Km/h comes up in just 14.4 seconds.

Besides work on the Cayman S, 9ff are developing their own supercar, the 9f-GT1. This car is clearly inspired by Porsche's own GT1 and 9ff have set themselves a target of 400 Km/h powered by their own 900 HP motor.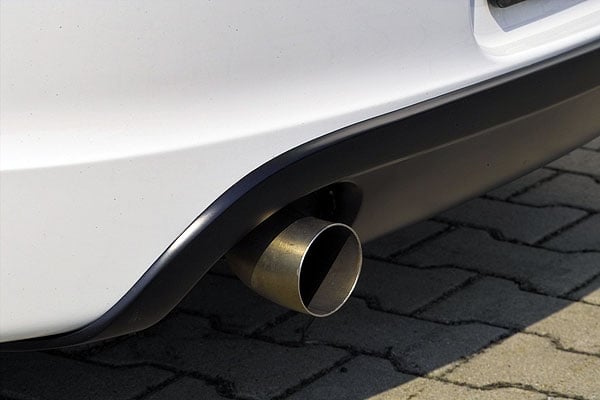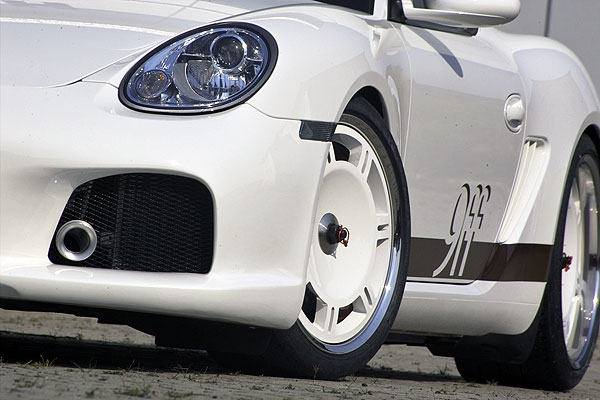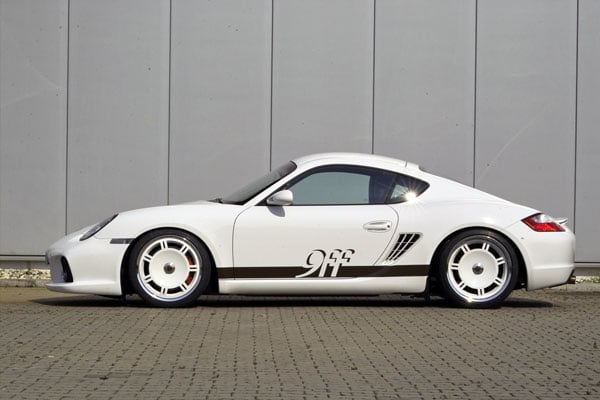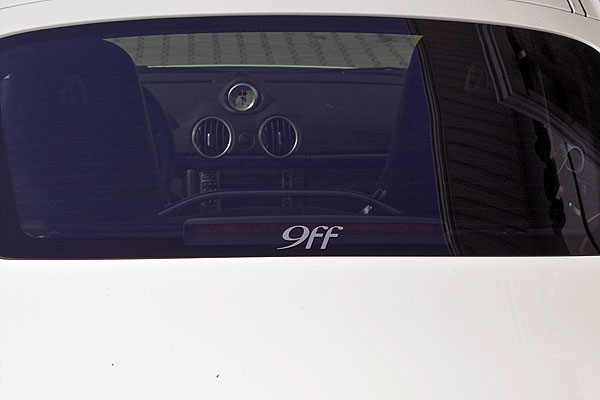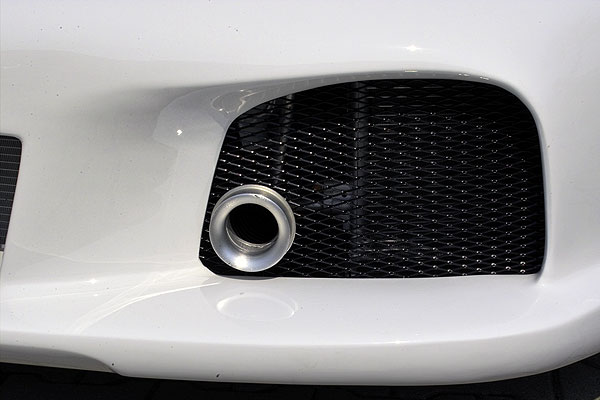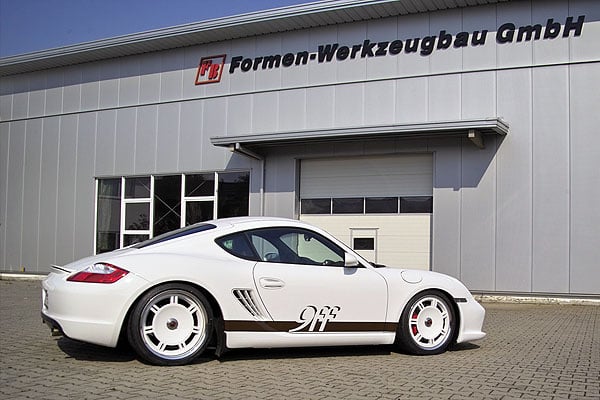 Text: Classic Driver
Photos: Marc Schöttler
---
ClassicInside - The Classic Driver Newsletter
Free Subscription!