Eins, zwei, Polizei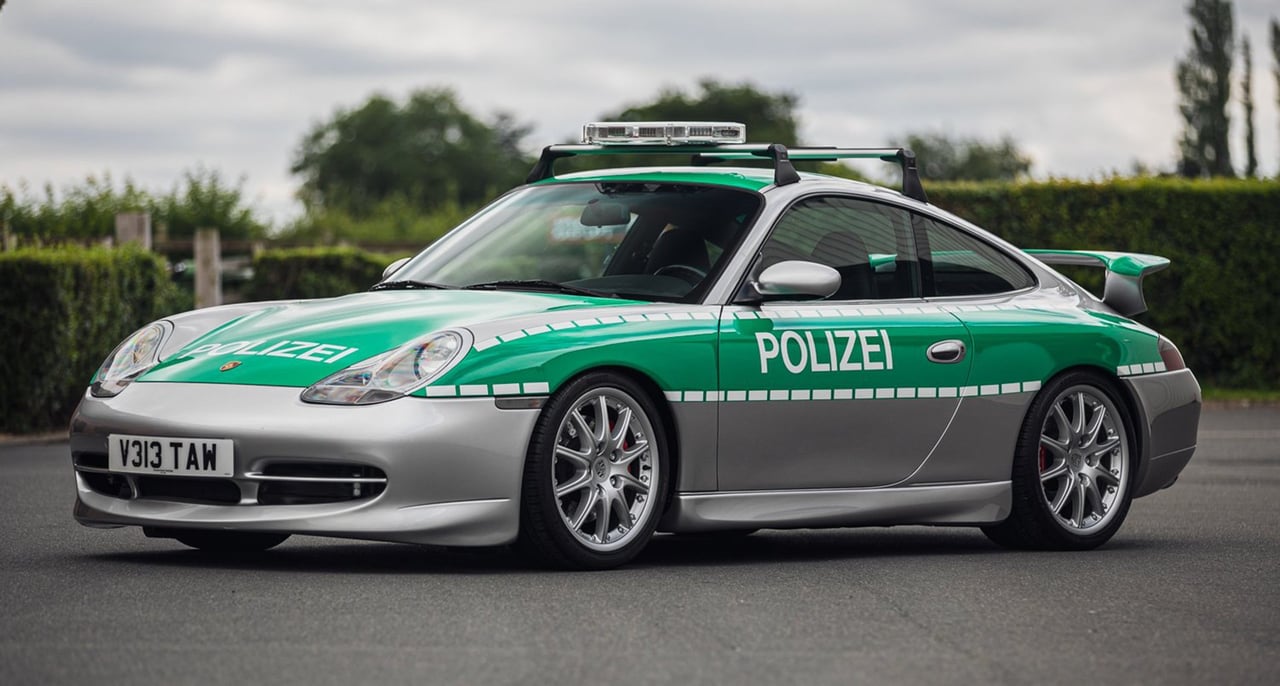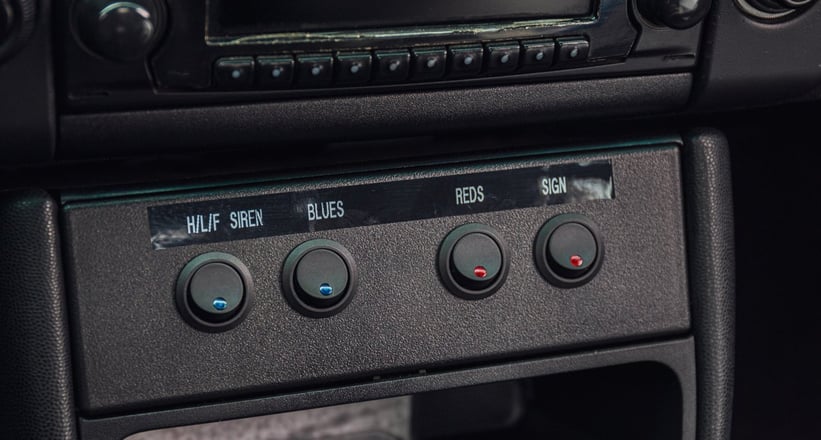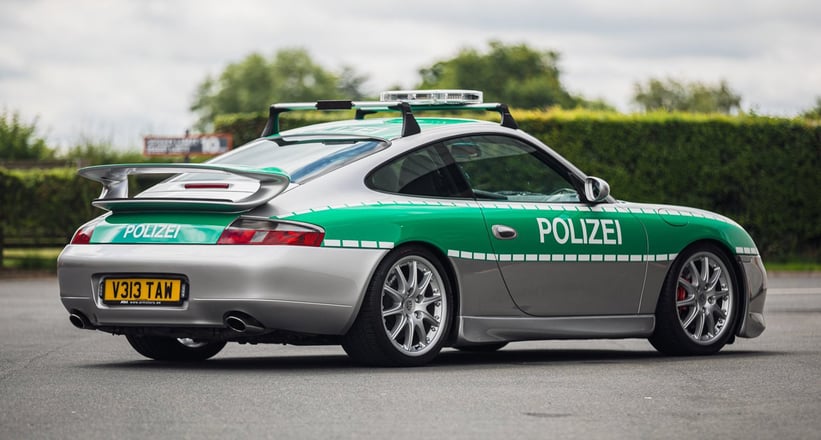 Most Germans living abroad know how to hijack a cocktail conversation with tales of the mythical Autobahn, where even prim housewives hit 300kph on their way to the shops and policemen only have Porsches to keep up with the AMG-driving villains in their high-speed car chases. Of course, the realities of the German Individualverkehr are less colourful. We need to keep the show on the road, and what better ambassador for the Autobahn could there be than this 2000 Porsche 911 GT3 police car, which is due to be sold by Silverstone Auctions?
G-Unit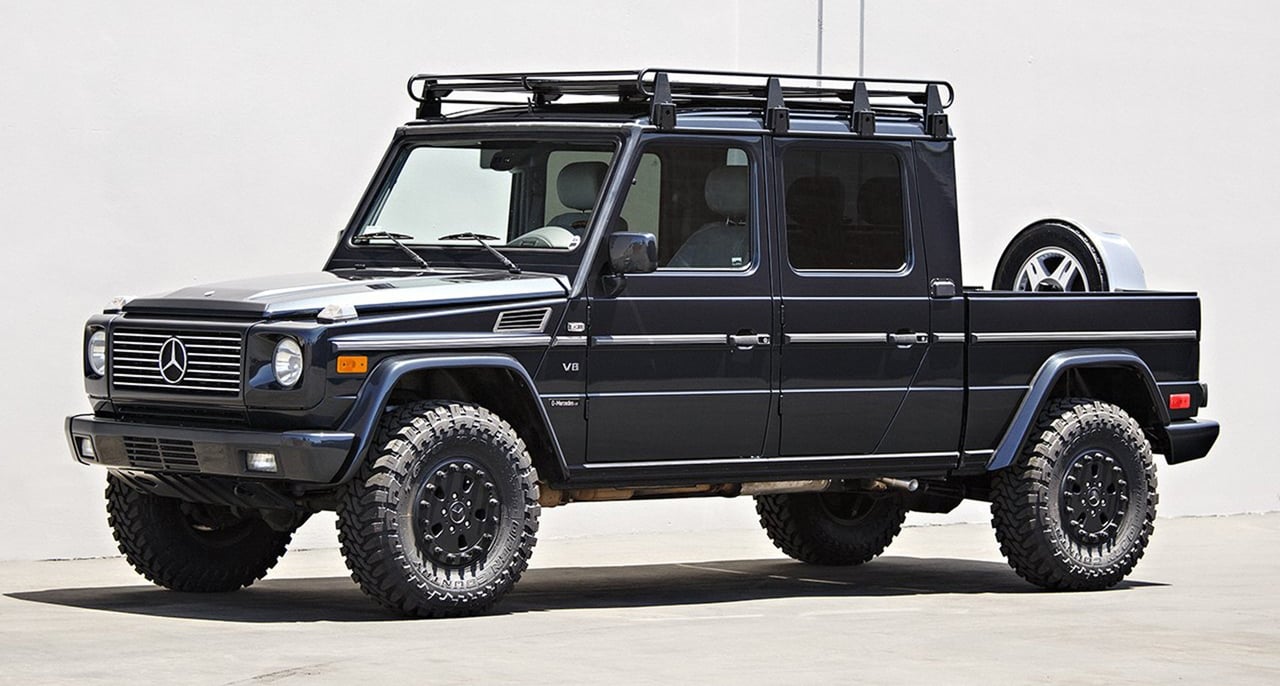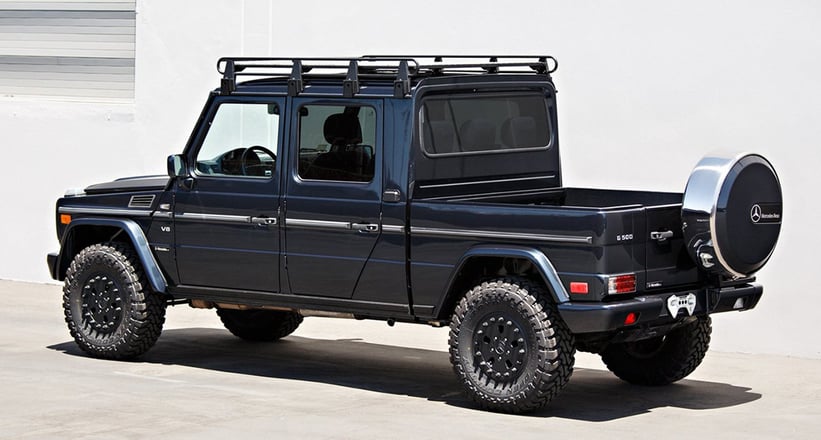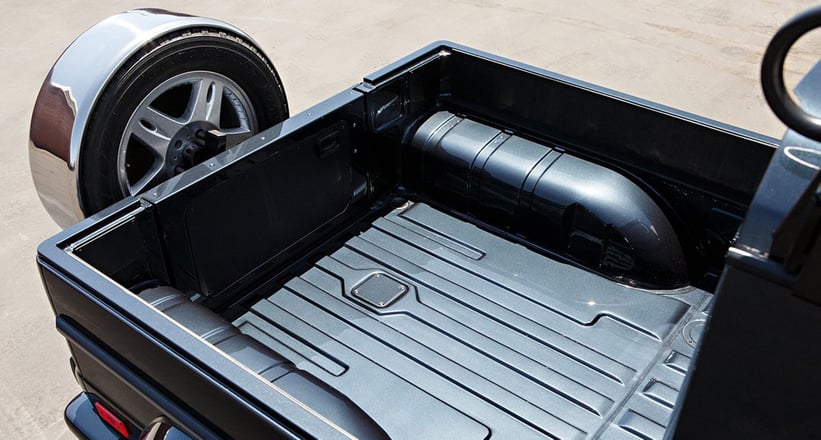 While Mercedes has reinvented the once-modest G-Class as a six-wheeled off-road monster for billionaire superheroes and demanding oligarchs, we can't help but miss a bold variation that highlights the model's utilitarian spirit. Fear not – Gooding & Co. is selling a long-wheelbase custom pickup version of the Mercedes G500. And while the mighty machine might not be sized for the twisting alpine roads of Europe, it would be the perfect tool with which to embark on an all-American off-road trip from Alaska to Patagonia.
One for the family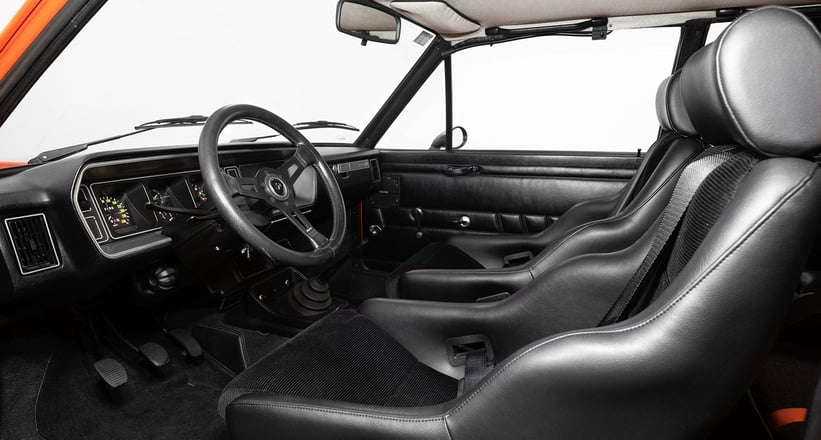 The Fiat 131 might not be the first thing that springs to mind when you think of alluring Italian sports cars from the 1970s. Still, the family friendly Fiat was transformed into a mighty rally weapon by Bertone and Abarth's racing engineers. While the race car was piloted straight into the rallying hall of fame in 1980 by Walter Röhrl, the Stradale versions built for homologation purposes are sought after by collectors around the world. This 1979 Fiat 131 Abarth Stradale shows 60,000km on the clock and is offered for sale in Spain.
Blu Scuro Dino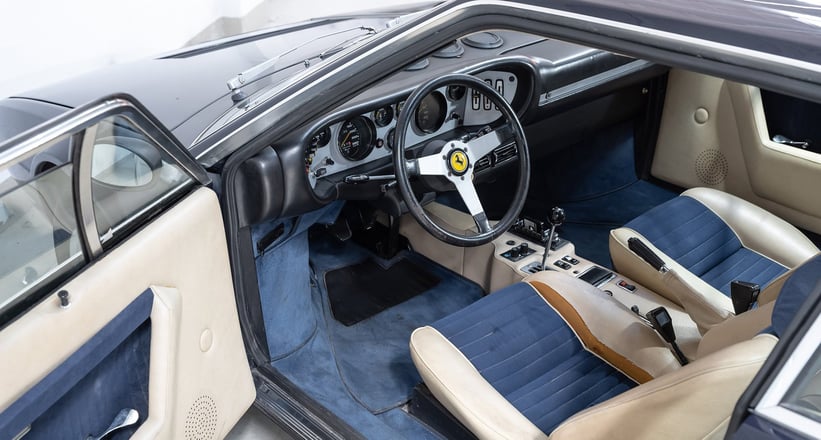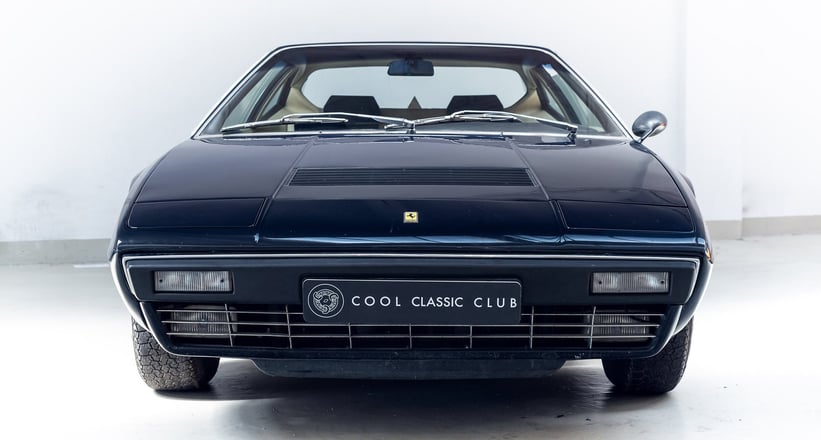 If you're a regular reader of our magazine, you'll know we have a soft spot for wedge-shaped Italian sports car from the 1970s and underrated Ferraris in subtle colours. It was therefore unavoidable that we would fall for this 1976 Ferrari 308 GT4 Dino. Well-driven, painted in a mind-blowingly elegant shade of Blu Scuro Dino, and featuring a cockpit clad in beige and pale blue leather, this undisputed icon of Bertone design just begs to be casually driven from the Netherlands (where it's currently for sale) to Italy on a glorious road trip. And the best thing is that it doesn't even cost 50,000 euros!
Maroon 6.0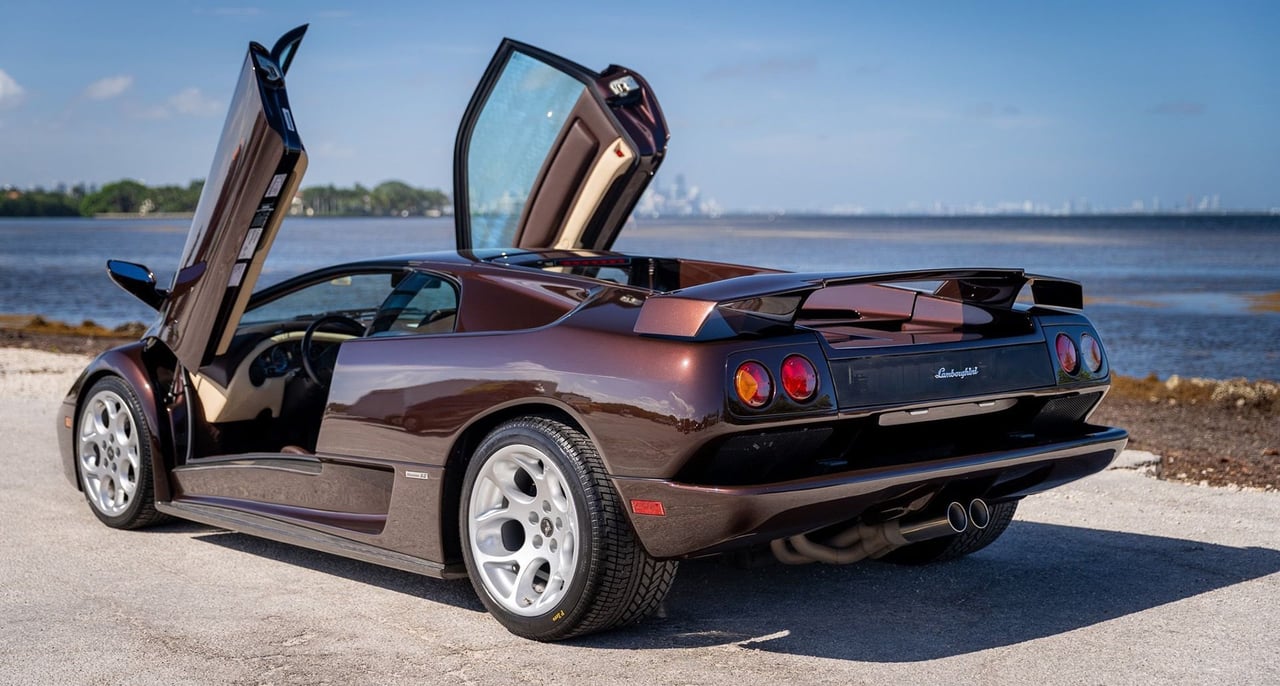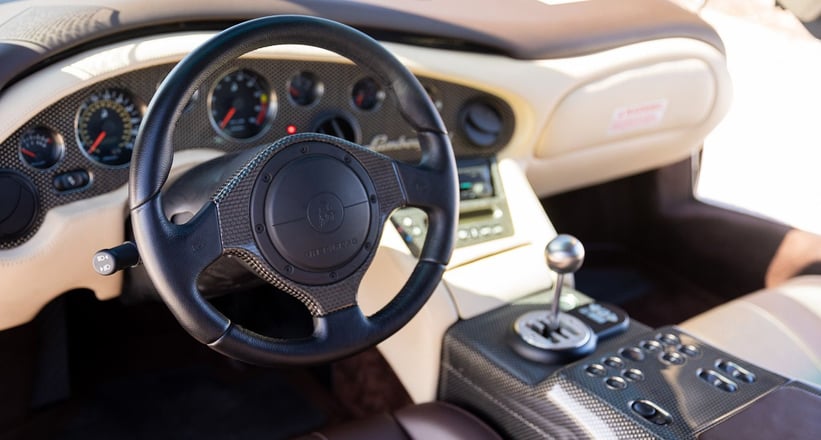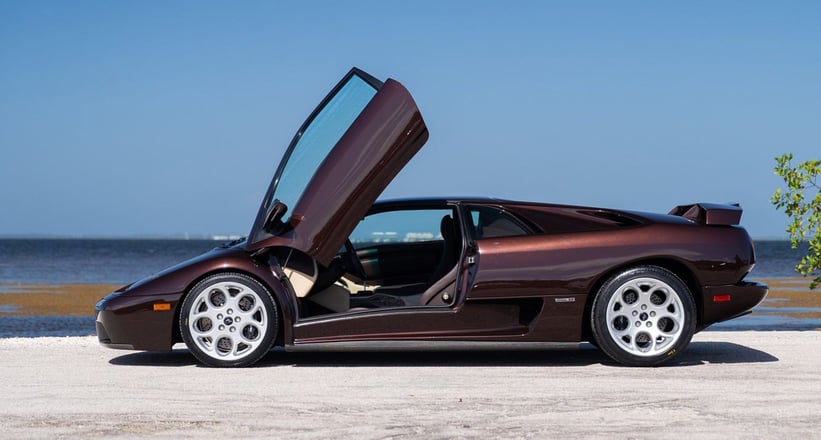 There's an unwritten law that says Lamborghinis are at their most beautiful and pure when in their initial, unspoiled design. But there's an exception to the rule, and that's the final series of the Diablo. Equipped with a 6.0-litre V12 kicking out 550HP, all-wheel drive for that trip to Cortina over Christmas and painted either in Marrone Eklipsis or Oro Elios, the 42 examples of the Diablo 6.0 SE Final Editions are destined to become the most collectable of the pre-VW flagship bulls from Sant'Agata. This car is currently for sale in Miami and has got a scarcely believable 20 miles on the clock. Definitely a keeper!