One cool Carrera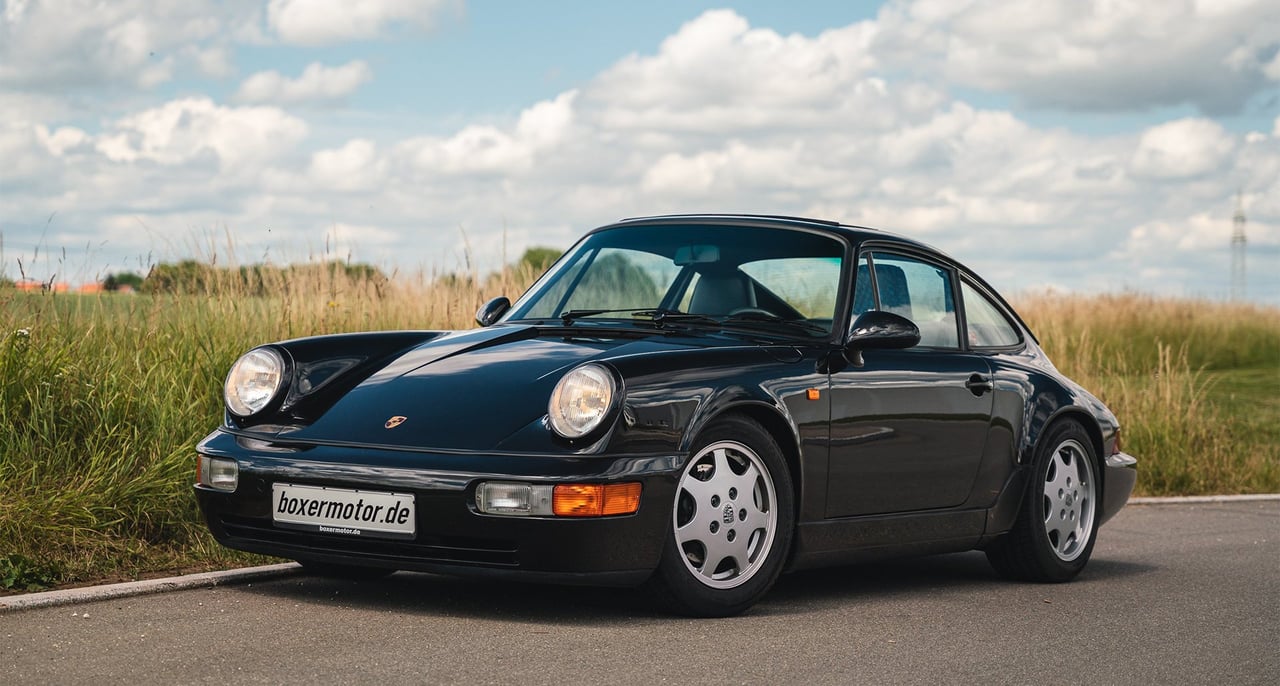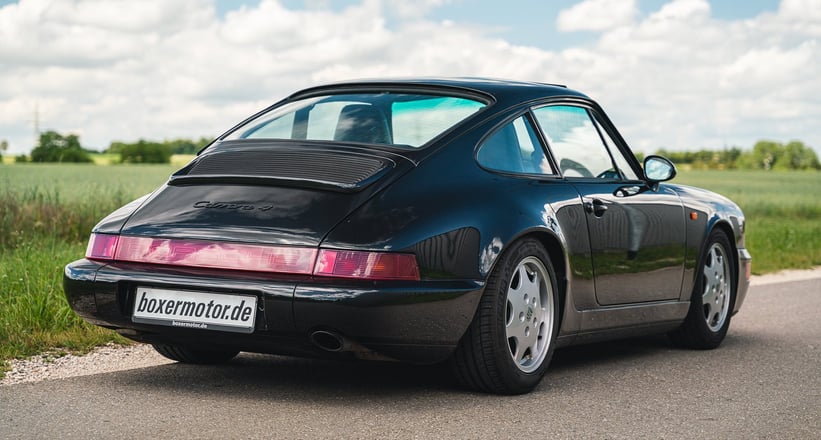 In a world of widebodies and restomods, it's somewhat refreshing to be chatting about a completely standard 964 Carrera. As the 911 continues to be the obvious choice when it comes to buying a performance car, more and more of these earlier generations are being used as donors for restomodding. We're not saying we have an issue with this, in fact, we welcome the idea of new ideas and technology nestled amongst the classic formula, but there is something quite satisfying about seeing an untouched but very well-used example such as this 1989 Porsche 911 Carrera 4 Coupé.
Finished in a stealthy black-on-black colour combination, this 964 certain has some stories to tell, with just over 190,000 km on the tach. Despite the high mileage, this example is in remarkable condition and enables the new owner to continue the enjoyment without any hesitation. If you're looking for an enjoyable way to blast through some mountains or take the scenic route home on a Friday evening, there aren't many cars more suitable than this 911. Belgium, Monaco, London, Sweden – where will you take it?
Fantastic Fanalone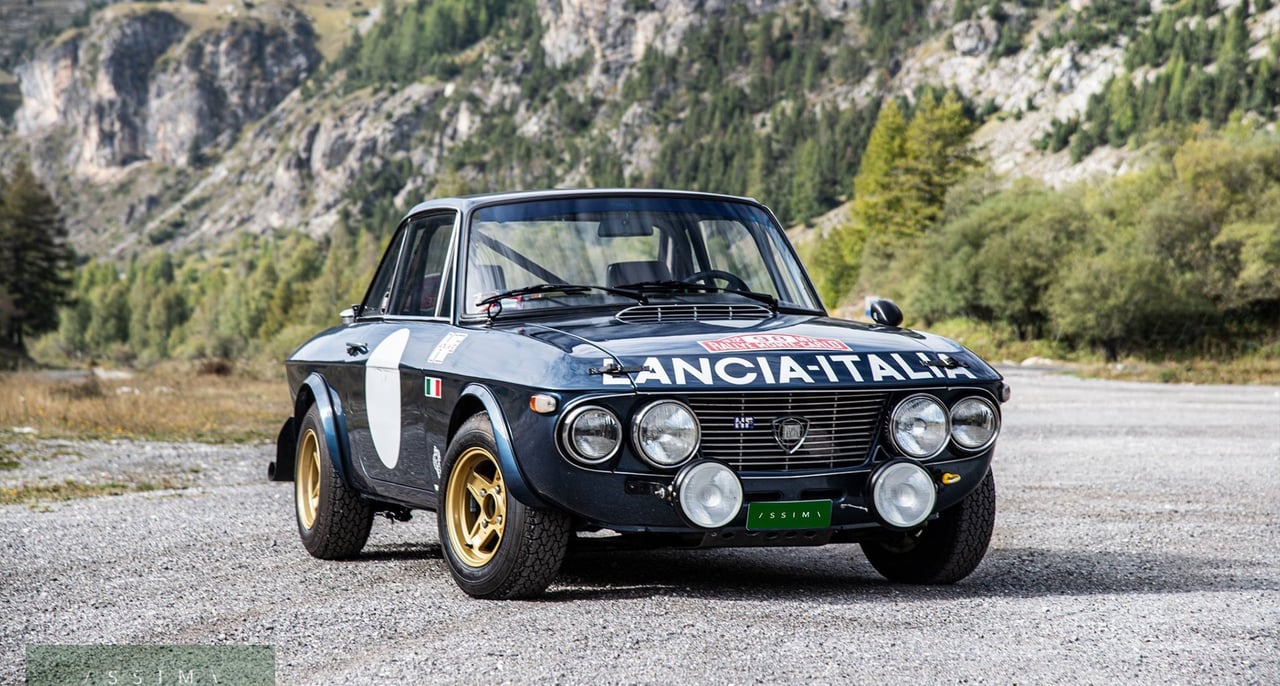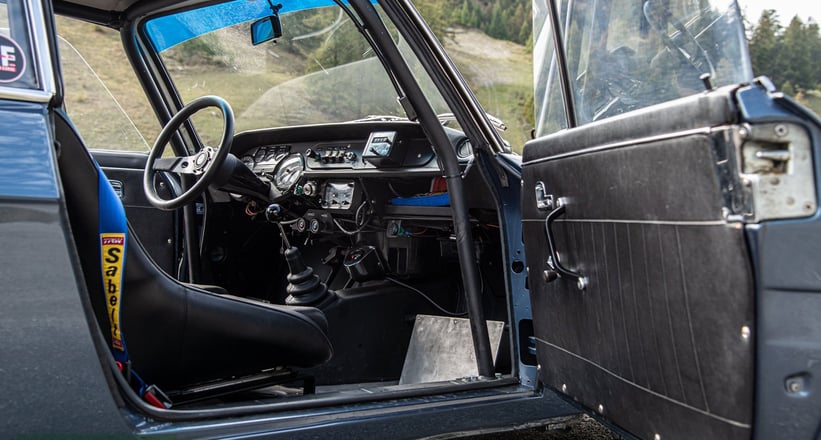 Rally lovers rejoice – we've found the ultimate Lancia Fulvia on the Classic Driver Market. You know a car is something special when you read 'open trumpet carbs' in the description, and despite some smirking at the little 1.6 4-cylinder motor under the bonnet, this rally-ready beast is as sharp as a knife and ready for the roughest of terrain.
This car is 1970 1.6 HF prepared to Gr.4 spec, and has been given fantastic period-looking livery to cement its rally heritage. Being the first generation of Fulvia, it's recognisable by its big headlamps, known as the "Fanalone". It is equipped with the rare and desirable 5-speed "Testone" gearbox with a dogleg first gear, allowing you to rip through the gears after nailing that start! If you're itching to tackle some rally stages, we can think of few other cars that would make them as enjoyable as this Lancia.
Not your average Fiesta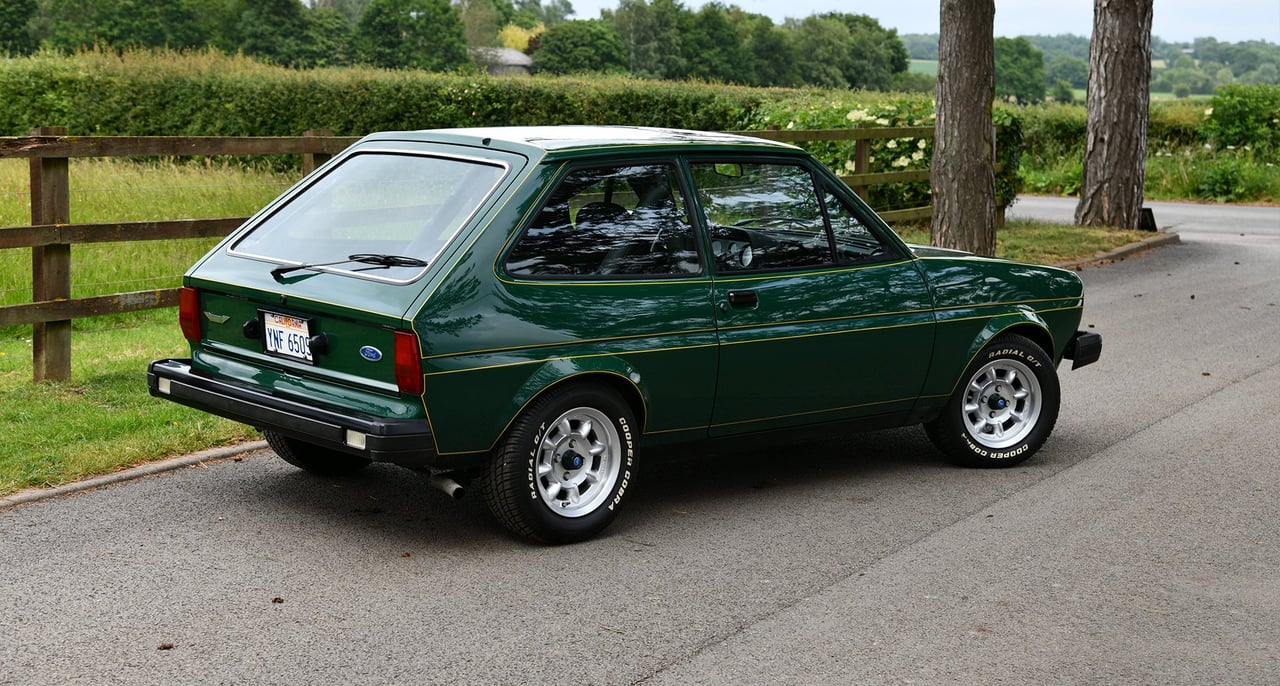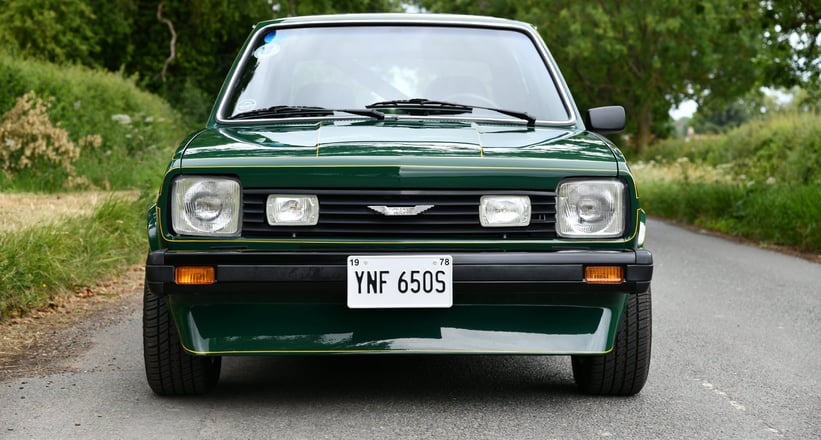 Here's a car we at Classic Driver never knew existed, and after learning more about it was even more surprised to see it was American and not registered in sunny England. Think modern Fiesta ST, and then add some racing equipment to it, and the result will be fairly similar to
this 1978 Ford Fiesta by Healey.
Designed initially as a show car to promote the regular Ford Fiesta in the US, the sketches of this quirky warm hatch were given to Healey to be brought to life. Brothers Donald and Geoff Healey began work to increase the performance of the Fiesta, tackling four main areas: the engine, the suspension, the aerodynamics, and finally the ergonomics of the driving compartment. US specifications for the 1978 Fiesta required emission control equipment, which unfortunately severely limited the performance, but was quickly removed the moment the car arrived in England. 66 bhp at 5,000 rpm was all you could squeeze out of the regular Fiesta in '78, but after the Healey brothers' magic hands had been cast over it, the Fiesta was pushing 106 bhp at 6,200 rpm, a 63% increase in power! Oh, and did we mention it also has upgraded suspension, brakes and even a rollcage?!
R129 and looking fine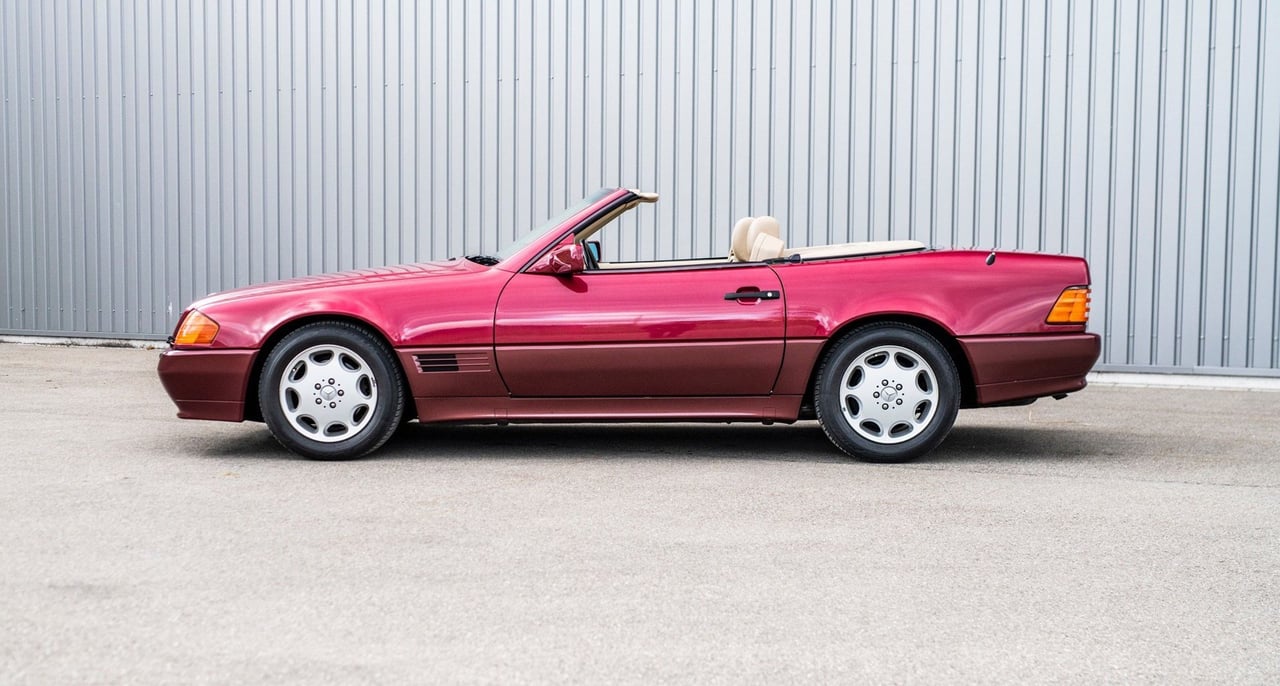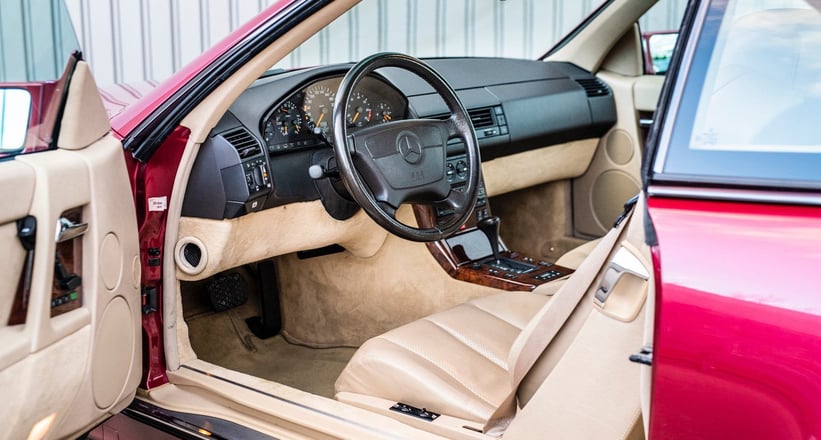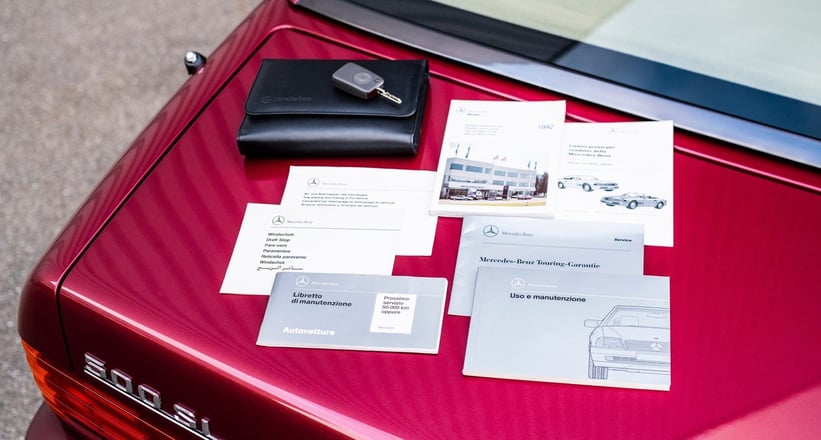 Popularity in the 1990s market has rocketed lately, and a car that's riding that success is the Mercedes-Benz R129. Its designer, the legendary Bruno Sacco was certainly a fan too, claiming that "the R129 just has the perfect profile", and that it was "the most perfect car of my career". Some solid comments considering he also pencilled the W201, C111 concept car and W124 among dozens of other hits.
This fine example is the pick of the bunch too – a 1992 SL 500 finished in Almandinrot with a fantastic beige leather interior, allowing the cabin to feel spacious and opulent with the roof up or down. All SLs are special, but having covered just 15,442 miles from new this drop-top Benz is virtually the same as when it rolled off the assembly line. Now, buy it before we do!
Become one of the 54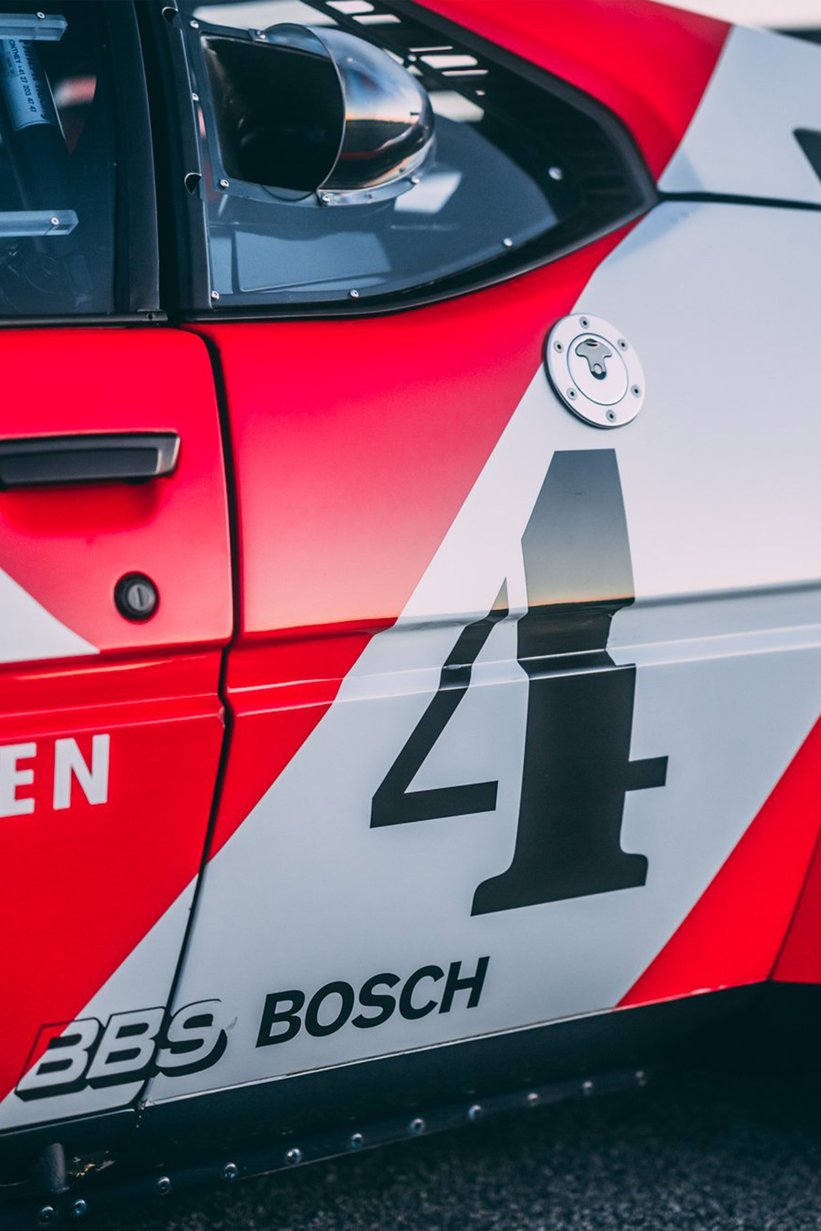 Needing no introduction, the BMW M1 Procar is perhaps the most important race car in the German brand's vast and varied history on the track. In the late '70s, the chief executive of BMW Motorsport, former racing driver Jochen Neerpasch was responsible for initiating an ambitious project with several specific goals. The main goal being to rival Porsche in the World Sportscar Championship and, ultimately, win at Le Mans. Development was contracted first to Lamborghini and then to Giorgetto Giugiaro's ItalDesign, although almost all cars ended up being finished in Germany. What followed was the BMW M1 Procar.
Having an incredible car is one thing, sharing it with the world is another. Much like Mercedes did with the launch of the 190e 2.3 16, BMW took the M1 to the highest form of motorsport, asking F1 drivers and teams if they'd consider running a one-make series to let spectators and drivers see who really was the quickest. The idea was a hit, and 25 identical M1 Procars were built for the first race at Zolder in 1979. It was a well-organised and ingenious marketing exercise for the brand, all the while increasing the number of M1s being built to reach homologation so they could enter Group 4 racing as well as group 5.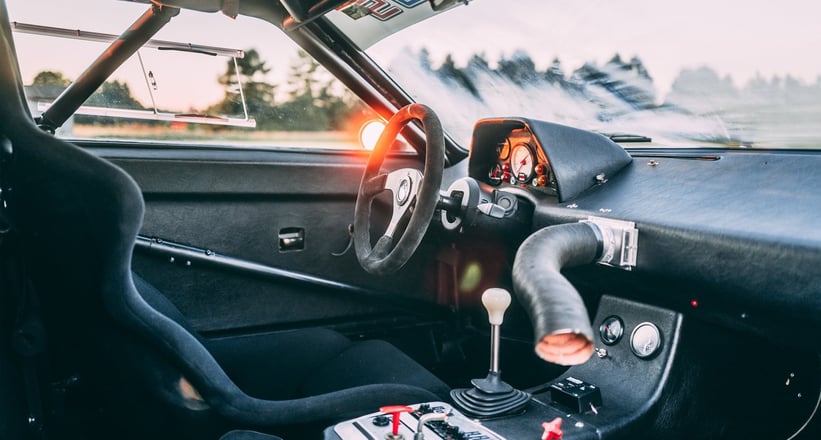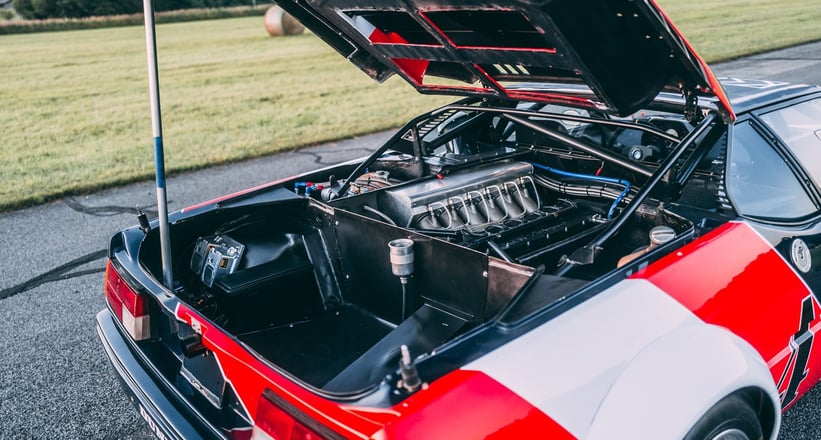 This incredible example is chassis number 23 of just 54 ever made and offers a wealth of racing prowess in its history, competing in many of Germany's leading endurance racing drivers in period. Better still, it is now eligible for a plethora of world-class events, and would look truly incredible whilst doing so!