4th of December: Maryam and Rolf Sachs
Maryam and Rolf Sachs, Designers: "Our 'Emperor' has a passion: Each time he wishes to appear in the eyes of his subjects in a new light. With deliberation he chooses his form of appearance and dresses himself according to the colours and temperatures that change with the moods of the year."
The 'Emperor' is the majestic mountain peak 'Wilder Kaiser', on the border between Germany and Austria, and Rolf Sachs, designer and photographer, and his wife Maryam Sachs have published a beautifully illustrated book titled 'The Wild Emperor' featuring large-size panoramic photos of the mountain.

Throughout 2004 Maryam and Rolf Sachs let their camera, which was housed in a purposed built shelter, shoot nearly 50,000 photographs, each taken every 10 and half minutes, on the balcony of the lodge Rechenau near Kiefersfelden in Bavaria.

The pictures succeed in capturing nature's ever changing moods.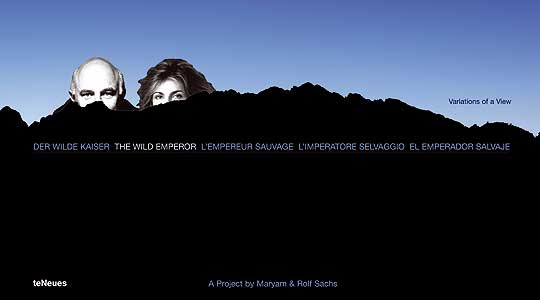 About Maryam and Rolf Sachs
Rolf Sachs studied business management and is a renowed London-based furniture and product designer. Maryam Sachs, who holds a master in International Affairs, has published anthologies such as 'Der Mond' (The Moon) and 'Der Kuss' (The Kiss).
The book costs EURO 250, and is published by 'te Neues'. For further information please visit www.teneues.com.
Text: Classic Driver
Photos: Rolf Sachs
---
ClassicInside - The Classic Driver Newsletter
Free Subscription!