3rd June 2003 Barons at Sandown Park, Esher Preview

Barons' auction next week at the Sandown Park Exhibition Complex, Esher Surrey is an all-British affair and includes entries to suit all pockets from starter-classic MGBs to a selection of Jaguar E-types including an original Signal Red model that has been featured extensively in the specialist UK press. To choose an auction highlight, however, honours are split between the unique Rover P3 Graber Convertible and an outstanding 1937 MG SA.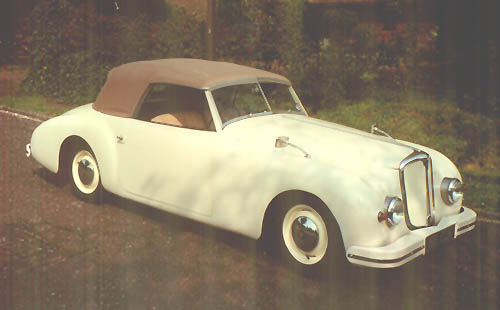 The Rover, (£21,000 – 25,000) represents the marriage of the only bare chassis ever supplied by the British company to their Swiss agents Baumberger & Vorster, and was bodied by Graber, debuting at the1949 Geneva Motor Show. Very much like the later Graber bodied Alvis TD series the car is an elegant, continental, interpretation of a classic British design and represents a unique opportunity to buy a Geneva Show car, in excellent condition at a reasonable price.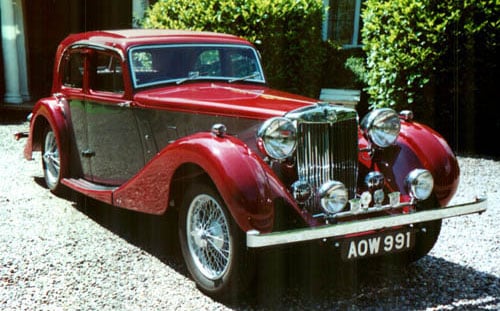 The 1937 MG SA (£43,000 – 47,000) is described as a stunning example of that all too rare pre-war MG saloon. Designed to give the motoring enthusiast of the 1930s a little more comfort, yet retain the sporting appeal of the marque, the car could be described as BMW 3-series of its day, if not M3 then certainly 330i performance. A rare, beautifully presented car.
A nice 1997 Bentley Brooklands R (£24.750 - 28.750), with a host of Mulliner park Ward options is also included as is the Crewe marque's sister company, Rolls-Royce with a nice entry to ownership Masons Black 1980 Silver Shadow II (£11.000 - 13.000).
Jaguar has the most entries, the aforementioned car being just one of the four E-types entered. They is also a very nice looking 1959 XK150 FHC (£18.000 - 22.000) and rare 1987 XJ SC TWR V12 (£4.500 - 6.000).
Lots more good stuff at prices, and commission rates, that encourage that first dip into classic car ownership.
The sale is at the Sandown Park Exhibition Complex, which is located within easy reach of the M25, Heathrow & Gatwick Airports and has a huge free car park.
Viewing is from 09-00 to 14-00 Tuesday 3rd June and the sale starts at 14-00 hours.
For a full listing, see the Provisional Auction Lotlist
To see all the stock on Classic Driver PLEASE CLICK HERE.
Text - Steve Wakefield