27 April 2002 Bonhams at Vill d'Este Automobilia and Models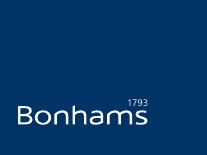 On 27th April, Bonhams is holding its first ever auction in Italy and while there are no cars in the sale, there is a very special selection of automobilia. What's more, the auction is being held at the Grand Hotel Villa d'Este on Lake Como, during the fabulous Concours d'Elegance which has been held there since 1929.
The travelling cases and picnic sets, artwork and mascots, are joined by an impressive array of toys and models. These include a ¼ scale aluminium and glass fibre model of the Ferrari 312PB by Daniel Stockli, with an estimate of 16,000 – 20,000 euros. Almost the same sum is expected for a scratchbuilt 1:10th scale model of the Ferrari P4 by the late Michele Conti.
Back in the 1950s, Ferrari commissioned Toschi to build a series of models in heavy-gauge steel as gifts for sponsors and VIPs. The large models, almost 2-foot in length, opened to reveal a bottle of liqueur and a bottle of Maraschino cherries hidden in the bodywork. Under these was a rubber-band powered motor, making the gift a working toy. One of these models, a Ferrari 500 F2, is on offer at the Villa d'Este auction with an estimate of 6,400 to 9,600 euros.
In terms of value, however, there is little to touch the drawing by Gordon Crosby depicting Rigal in the 3-litre Sunbeam on the 1912 Coupe de l'Auto. This dramatic artwork is hoped to fetch 22,500 to 28,000 euros.
For further details please see www.bonhams.com.
Text: Charis Whitcombe