$250,000 Brough Superior at Bench & Loom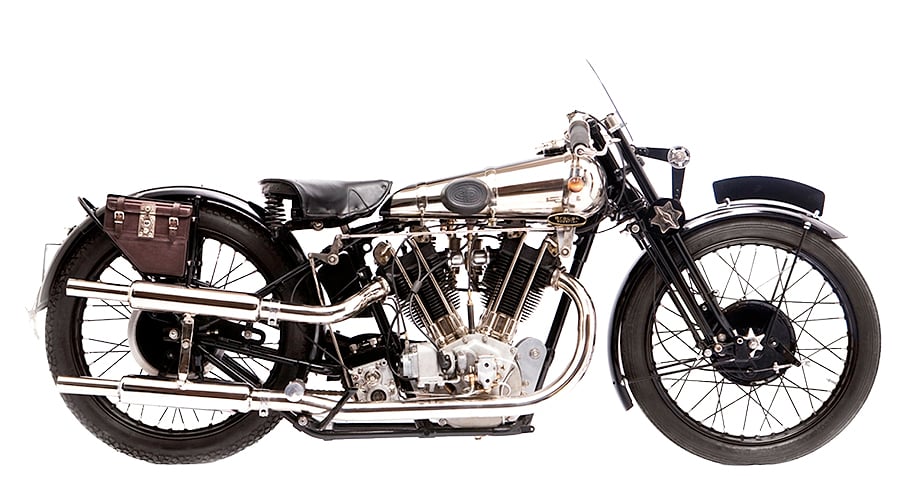 Try getting your inside leg measured for this one. American purveyor of "clothing of style & substance", Bench & Loom, is offering one of the new, highly sought-after Brough Superior motorcycles alongside its hip men's threads.
As will have been noticed by regular Classic Driver readers, vintage (or otherwise 'interesting', non-plastic, Japanese rocket) 'bikes are IN. And IN for this Fall season, we might opine, carefully stroking our sculpted beards while lovingly re-waxing our 1970 Belstaff Trialmasters.
So, in addition to the 'look' of Chapal 'A-1 Leather Jacket' ($2800) coupled with Stevenson Overall Co. 'Ashland Work Trouser' ($280) and Dehner for Bench & Loom 'Strap Tank Boots' ($425), can we suggest a proper motorcycle to go with them?
The 1000cc Brough Superior Retro 'Pendine Racer' ($250,000) is one of the brand-new Broughs, wonderfully recreated from the 1930s original and built to a very high standard indeed at the company's factories in Austria and the United Kingdom.
And, like a bespoke leather jacket or engineer boots, the bike is built specially for the customer, with a build period of approximately six months.
For further information, visit www.benchandloom.com.
Text: Steve Wakefield
Photos: Bench & Loom