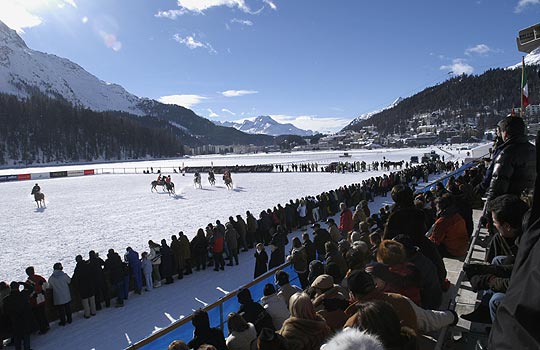 The exclusive Swiss Alpine resort of St. Moritz was the scenic setting from 22 to 25 January 2004 for the annual Cartier Polo World Cup on Snow. This year's event - which marked the 20th anniversary of the prestigious Cartier tournament - saw some spectacular games and a dramatic final.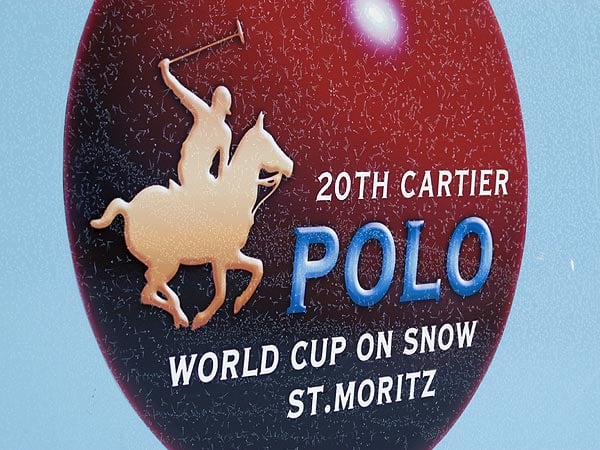 Thrills, spills, excitement and emotion - the 20th anniversary edition of the Cartier Polo World Cup on Snow in St. Moritz lacked little in drama and dynamism. This year's tournament for the coveted Cartier trophy attracted four top teams with their 17 players from six countries and some 100 quality horses. The four-day festival of polo on the snow-covered St. Moritz Lake was watched by 20,000 spectators from throughout the world, including eminent VIPs.




The Cartier Team - captained for the fifth time by Swiss entrepreneur Adriano Agosti - gave a dazzling display of speed, strength and technical brilliance. Agosti succeeded in bringing together a top team for the tournament's main sponsor, including the Chilean duo José Donoso and Jaime Huidobro and outstanding British player Howard Smith (maximum handicap 20). Jaime Huidobro, who has already impressed in international tournaments in Britain and the USA, attracted popular acclaim in this his first ever appearance on snow. The Chilean scored several goals in St. Moritz and was the undisputed favourite among the tournament public. The other competing teams - Bank Hofmann, Maybach and Larchmont - also turned in fine performances. And a popular hors concours attraction was the 36-strong contingent of 36 British soldiers from the Royal Household Cavalry, who travelled with their horses to St. Moritz especially for the anniversary tournament.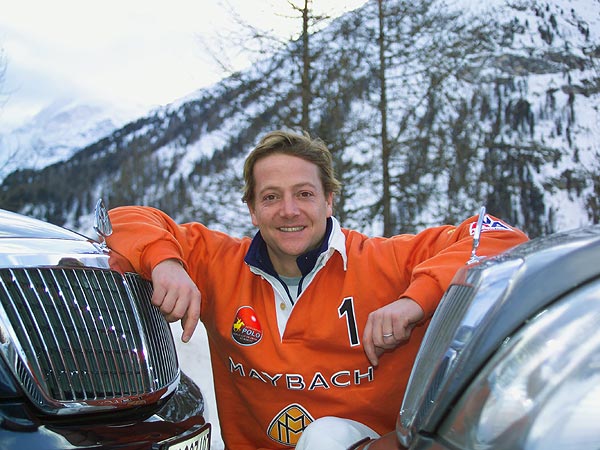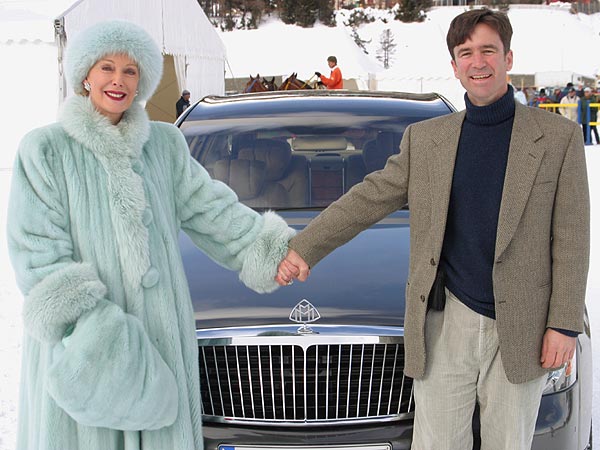 The keenly contested final was fought out by teams Cartier and Larchmont and reached its climax when Larchmont (captained by Marek Dochnal of Poland) clinched a dramatic 8-7 victory in the dying seconds of the game.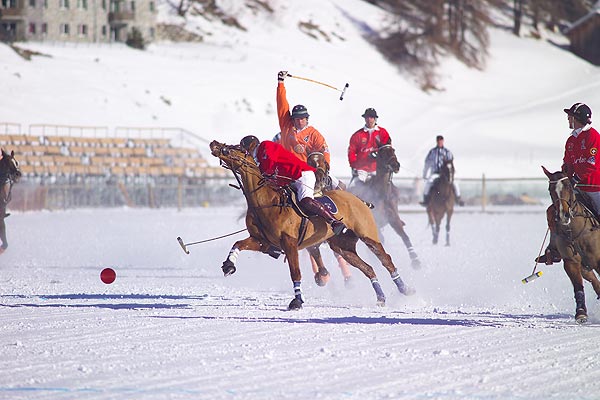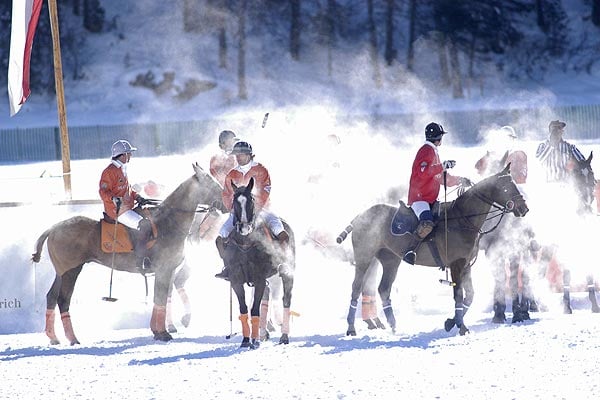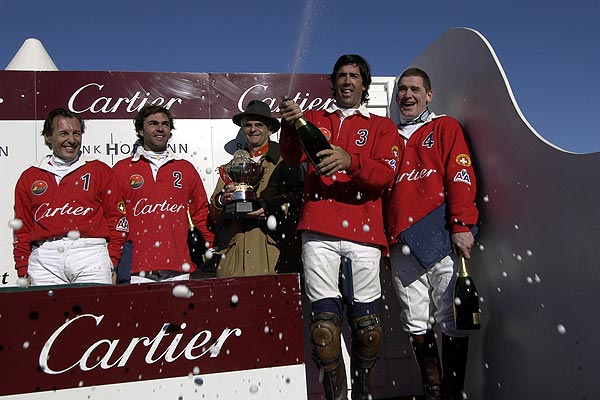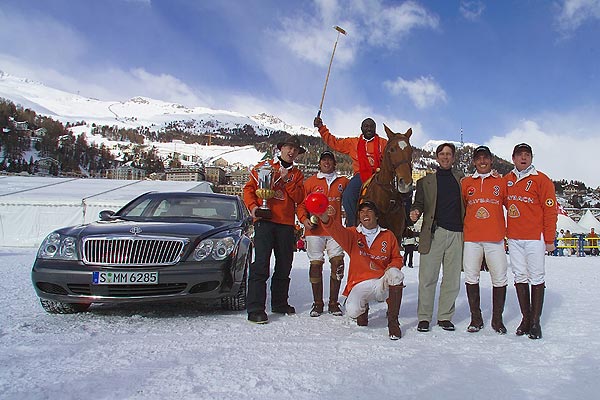 Larchmont received the tournament trophy from the hands of Cartier Switzerland General Director Horst Edenhofer, becoming the first team from Eastern Europe to win the Cartier Polo World Cup on Snow in the 20-year history of this unique event.



Text:Cartier
Photos: René Staud Studios