The 2013 Arizona Sales Results: Bonhams, Gooding and RM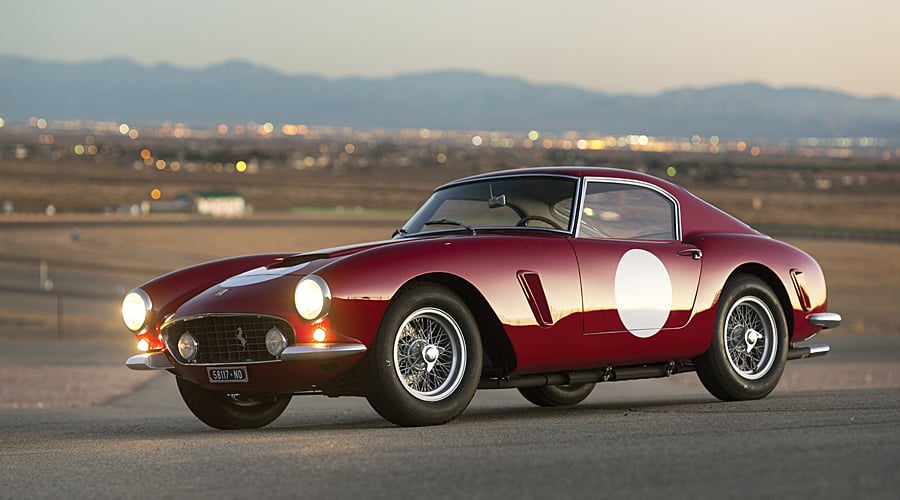 INCLUDES FULL RESULTS. Between them, Bonhams, Gooding and RM Auctions grossed USD 102,364,200 at this year's Arizona sales week. As is so often the case, Ferraris led the way.
Bonhams, 17 January
First up was Bonhams, on the Thursday. The British house had gone to great trouble to establish a foothold at the biggest selling week (as opposed to an 'events' week, such as Monterey and Pebble Beach) on the calendar.
A well-presented catalogue, realistic estimates and the inclusion of the Oldenburg Collection amongst the 114-car catalogue did the trick. Top-selling car was the 1938 Mercedes-Benz 540K Cabriolet 'A' (USD 1,312,500), an entry that found a new buyer just after the auction closed.
This was followed by the 'Oldenburg' 1972 Lamborghini Miura SV (USD 1,215,000). In total, Bonhams grossed USD 13,455,950 for motor cars at Scottsdale 2013.
RM Auctions, 18 January
The next day, it was time for RM Auctions to conduct a one-day sale of 84, carefully selected entries at its traditional Arizona Biltmore & Spa venue.
Now, RM likes selling a Ferrari for big figures. And visitors to its sales like buying them. The result was that half the lots in its top ten best-selling entries were from Maranello - and all broke the million-dollar barrier. The highest price achieved at RM's 2013 Scottsdale sale was USD 8,140,000 for the 1960 Ferrari 250 GT SWB Berlinetta Competizione (top).
Other big sellers included the 1931 Duesenberg Model J Derham Tourster, offered for the first time in more than 40 years, which realised a handy USD 1,320,000. The sale grossed USD 36,415,800.
Gooding & Co., 18-19 January
Finally, Santa Monica-based Gooding & Company held a two-day sale. Grossing a shade under USD 52.5m, 95 per cent of the catalogue was sold. As with events over at the Biltmore, it was a Ferrari that topped the results; the metallic blue 1958 250 GT LWB California Spider achieving USD 8,250,000. It was then a bit of a step down to the 1959 Porsche RSK (USD 3,135,000) and the 1957 Maserati 150 GT Spider (USD 3,080,000, a car we featured recently on Classic Driver).
After Bonhams' and Artcurial's sales during Paris Rétromobile week, the action moves to Florida, where Bonhams (23 February, Boca Raton), Gooding (8 March, Amelia Island) and RM (held in association with the Amelia Island Concours d'Elegance on 9 March) will offer more cars to collectors worldwide.
Related Links

Bonhams at Scottsdale, AZ, 17 January 2013: Results

Gooding at Scottsdale, Arizona 18-19 January 2013: Results

RM Auctions at Arizona, 18 January 2013: Results


Text: Steve Wakefield
Photos: RM Auctions - Strictly Copyright