2011 Rolex Monterey Motorsports Reunion at Mazda Raceway Laguna Seca
For Monterey week veterans, Saturday quite simply means 'the track'. The 'track' in question being the sandy, rolling hillside course 30 minutes' drive from Monterey.
For those looking for a little warmer, brighter weather than that on the coastal Monterey Peninsula, the Mazda Raceway Laguna Seca usually disappoints in the morning, then more than makes up for it after lunch. 2011 was no exception, with a midday return trip to the car park required, to swap jumpers and jackets for hat and factor 50 sun block.
The action on the track was no less varied, with what turned out to be an understandably 'measured' all-Ferrari GT race – a mix of GTOs, SWBs, a Lusso and a 275 GTB/C – and some fender-bending Trans Am and historic USRRC action in the finest traditions of the series.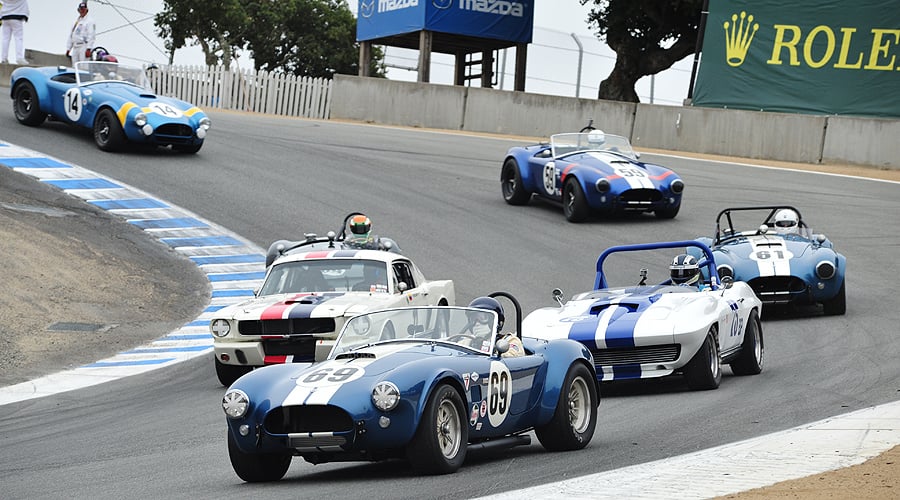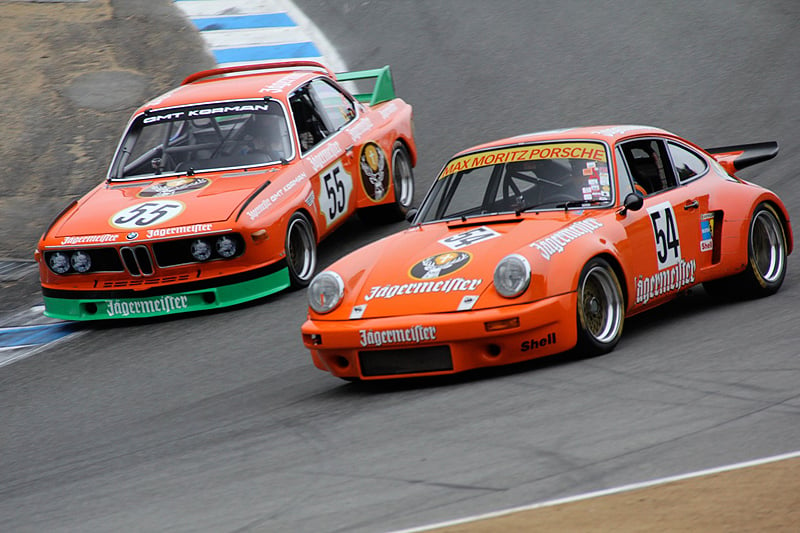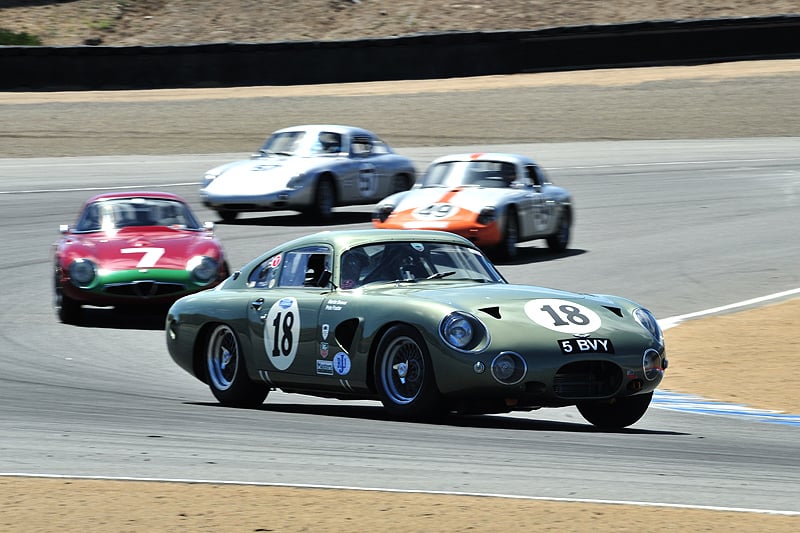 You can't blame the GTO owners. It's easy to say, "Well you can't do 20 million dollars' worth of damage to a car." True, perhaps, but who'd want to damage priceless 1960s bodywork (and many cars do have their original metalwork) for just a few extra seconds off a lap time?
Carlo Vögele, in his 4-litre GTO, a regular racer in Europe, was predictably the fastest man on the track, all the while kept on his toes by the similarly experienced Lukas Hüni driving the silver, ex-Rodríguez brothers' 250 GT SWB.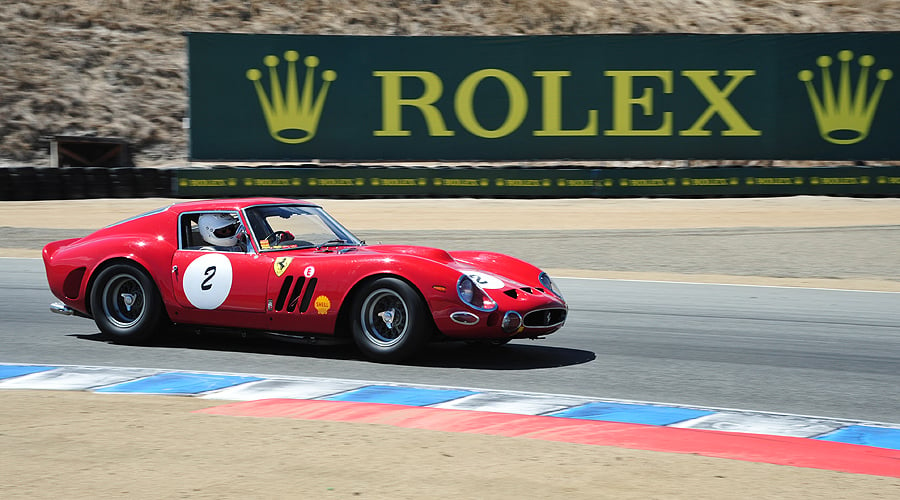 The pre-War race raised eyebrows among European visitors as it featured many cars carrying riding mechanics. I certainly would not fancy that position, particularly from the lofty heights of a Fiat Grand Prix car.
As ever with races at the Mazda Raceway, the depth and breadth of entries surprises the visitor from overseas. Porsches come by the dozen, mostly with original racing history and not a 'bitza' to be seen. So, a Jägermeister-liveried RSR fights it out with the similar model in the famous Kendall GT1-sponsored, red/white/blue colours of American Porsche expert, Peter Gregg.
Carrying race number 59, naturally. And the Porsche quota is increased by not one but THREE 356B Carrera GTL Abarth coupés, several 910s and a 906.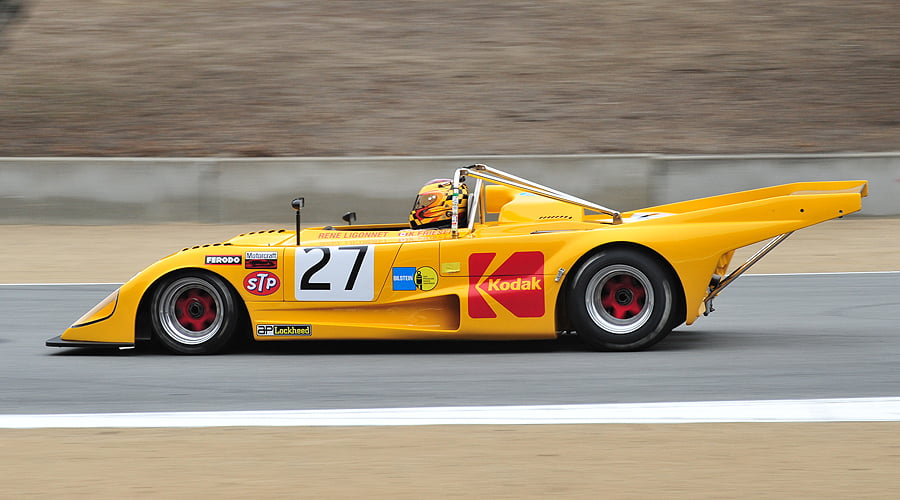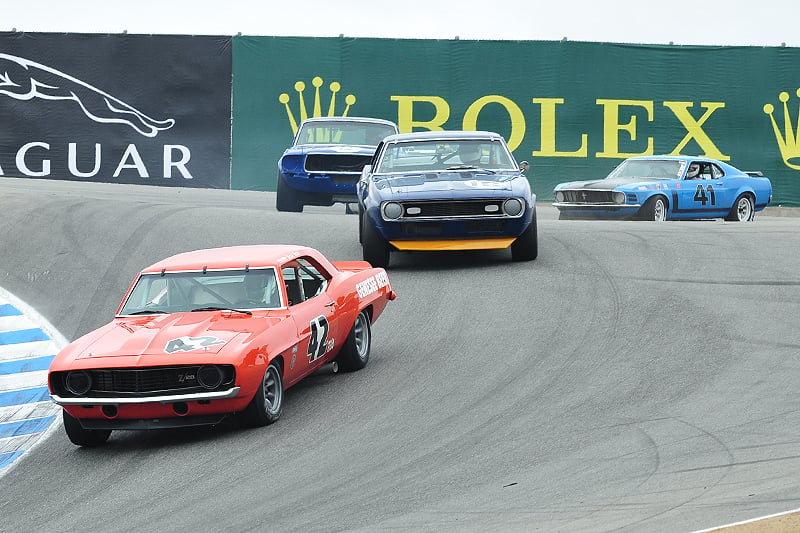 So much for the home-grown talent; it was now time to wave the British flag on Saturday afternoon as Martin Brewer of
Runnymede Motor Company
trounced the pursuing pack of Alfas and Corvettes in his Aston Martin P214 recreation – well done, Martin.
For tough, door-handle action, the Trans Am round is the one to see. Once again, it was Californian Bruce Canepa who battled his way to the front in the 1970 AMC Javelin.
All in all, another great day out at 'the track'. Now, pass me that After Sun...
Text: Steve Wakefield
Photos: Classic Driver, Benjamin Knapp Voith

---
ClassicInside - The Classic Driver Newsletter
Free Subscription!