The 2009 Le Mans 24 Hours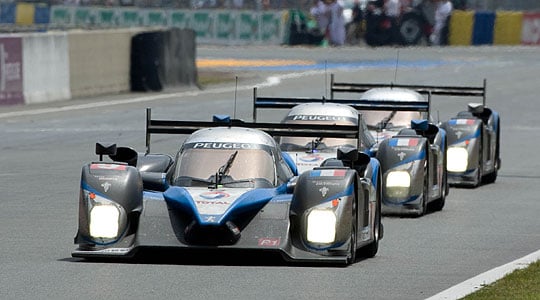 It had to happen at some point. Audi's long reign at the Le Mans 24 Hours was ended by an almost unstoppable three-car entry from Team Peugeot Total.

'Almost', because with just 40 minutes of the race completed, the pole-sitting #7 Peugeot 908 diesel of Minassian/Lamy/Klien was hit by another car in the pits. By the cruellest of ironies, the other competitor in this incident was the private, Pescarolo-run Peugeot 908. Oh dear.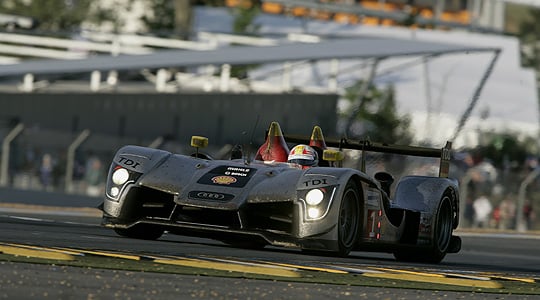 Audi, who'd been struggling a little due to lack of testing, and wet-weather running in practice turning to blazing sunshine on race day, could not profit from this. Niggling troubles first slowed all the cars and then, after six and a half hours, the #2 R15 TDI driven by Lucas Lohr was lost in a big accident at the Porsche Curves. The #3 Bernhard/Dumas/Prémat Audi was also effectively out of contention as the normally reliable high-pressure injection pump had to be changed on the V10 TDI engine.

Not an easy task, so it was down to the redoubtable #1 car of multiple winners Capello/Kristensen/McNish to take the chase to the Peugeots...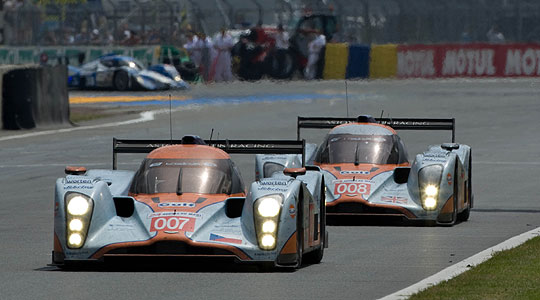 Classic Driver will cover the 2009 Aston Martin story in a separate feature. However... as the top petrol team (by some margin), suffice to say the British Lola-Astons (looking and sounding superb) were the crowd's favourite and seemed ready to pick up a podium, if not overall honours.

For hour after hour it was a Peugeot leading, with the remaining placed Audi relentlessly chasing it down. I watched the first few hours of the race, had a break, and then returned to the now moonlit circuit around 11 o'clock. For lap after lap the grey German car, with its distinctive vertical rear aerofoil supports now illuminated, hounded the super-quick Peugeots.

We've all become used to the silent, 'whispering death' diesel Le Mans cars now, but they are so, so quick with so little fuss and never fail to impress.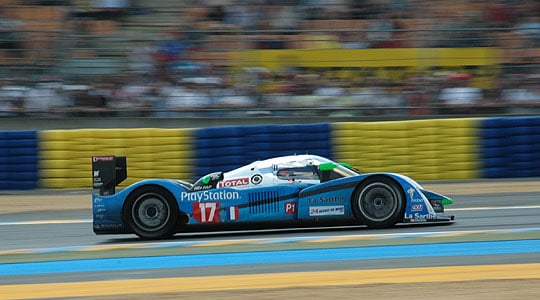 The #17 Pescarolo Peugeot, driven by Benoit Tréluyer, was eliminated in a colossal accident in the early hours, necessitating a one-hour safety car period. This was followed by another, a little later on, as the marshals cleaned oil spillages off the track.

For the rest of Sunday the crowd (at 234,800, nearly 10% down on 2008 – mainly due to the lower numbers of corporate guests) hoped for a thrilling finish. Peugeot, understandably, disagreed and duly took the flag in first and second position. The #1 Audi was six laps behind the winner; the hot weather and lack of an official test day meant the German team ran cautiously, constantly bedevilled with overheating and blocked radiator ducts. Aston Martin Racing took a well-deserved fourth.

The leading cars were in the LMP1 class. LMP2 was a Porsche benefit with the Essex car finally holding sway over a strong, Japanese-entered Goh-run car.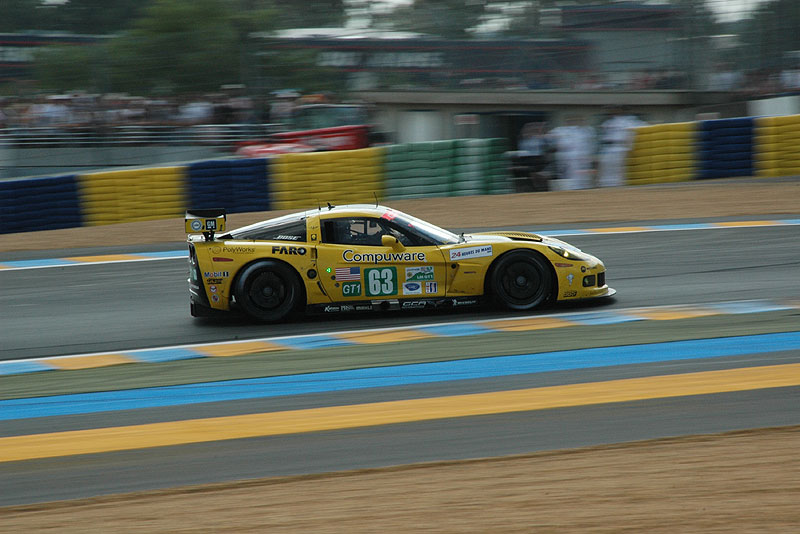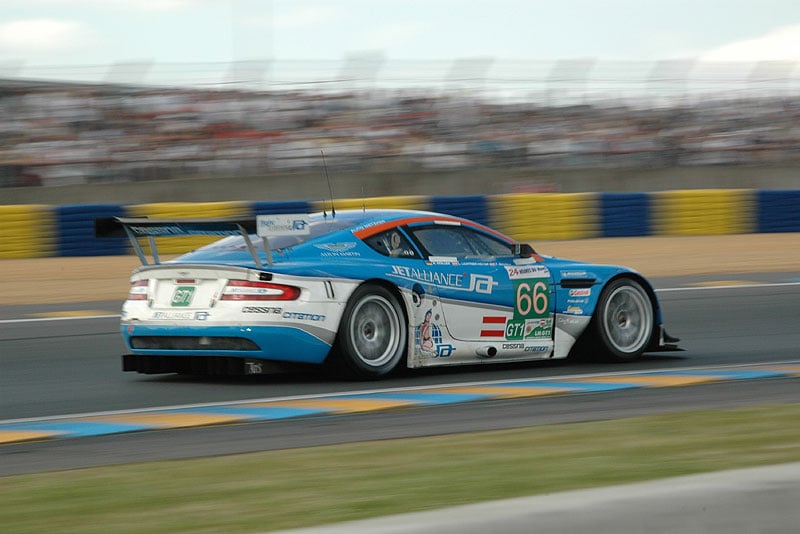 In GT1, the category for developed, road-based GTs, Corvette Racing had it all its own way – despite losing the #64 car. Jan Magnussen, Johnny O'Connell and Antonio Garcia duly won in the yellow/black, Pratt & Miller-run Chevrolet Corvette C6.R. With just one Aston Martin DBR9, some privateer - but fast - Corvettes and the customarily unreliable Lamborghini Murciélago, it was a thin field.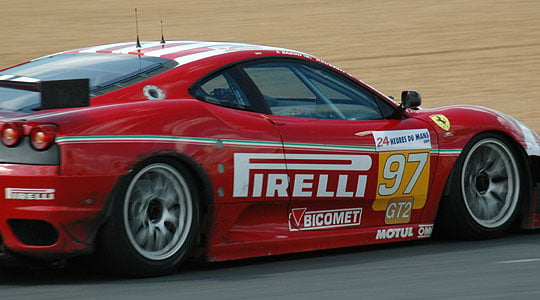 In GT2, a horde of Ferrari 430 GT2s battled with four Porsche 997 GT3-RSRs. Despite the German cars' qualifying pace it was Maranello all the way, Melo, Kaffer and Salo winning in the Risi Competizione Ferrari, with no Porsches finishing. That said, it was no cake-walk – at any one time there would be a gaggle of GT2s scrapping it out. And the winning car finished just 13 laps behind the GT1 Corvette – impressive.




So that was it for another year: the best race in the world. Maybe not the most exciting this time; but another fascinating contest, nonetheless.

Audi will not take this lying down, Peugeot will want to defend its victory and Aston Martin looked very, very promising, given a limited effort in 2009. 2010 will be another good one.

Dr. Wolfgang Ullrich (Head of Audi Motorsport) commented: "Obviously we are a little disappointed about the result. We didn't manage to extract the full potential of the Audi R15 TDI in the race, which we had seen during testing. In addition, we had several technical problems that really caught us by surprise. As a result, we could only get one car onto the podium. Peugeot produced a fantastic performance and certainly deserved the victory.

"We will analyse the problems we had to ensure we come back stronger in 2010."

So will many spectators.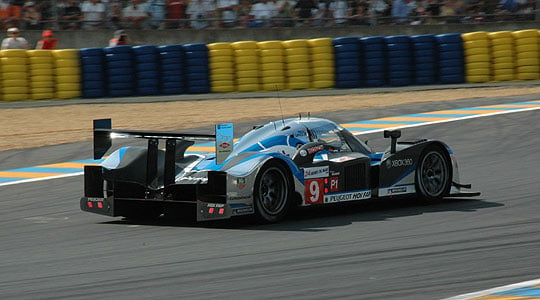 2009 Results:

1. Brabham/Gene/Wurz Peugeot Sport Total Peugeot 908 HDi FAP 382 laps
2. Bourdais/Montagny/Sarrazin Team Peugeot Total Peugeot 908 HDi FAP 381 laps
3. Capello/Kristensen/McNish Audi Sport Team Joest Audi R15 TDI 376 laps
4. Charouz/Enge/Mucke AMR Eastern Europe Lola-Aston Martin B09/60 373 laps
5. Panis/Lapierre/Ayari Team Oreca Matmut AIM Oreca 01-AIM 370 laps
6. Minassian/Lamy/Klien Team Peugeot Total Peugeot 908 HDi FAP 369 laps

Text - Steve Wakefield
Photos - Audi/ACO Nikon/Classic Driver

With grateful thanks to P&O Ferries.
---
ClassicInside - The Classic Driver Newsletter
Free Subscription!