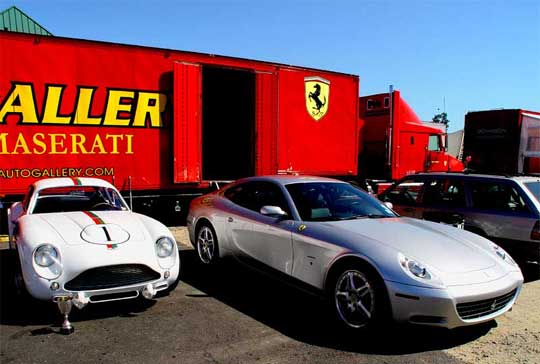 I still have a warm glow - and it isn't sunburn! A great weekend for Aston and vintage fans!! Aston Martin was the featured marque; 40+ Astons showed up for the concours, with nearly a dozen on the racing circuit. AMOC leaders Don Rose and Jim Hazen of Boston hustled owners from around the continent (and beyond) for a great weekend!

Report by Nick Candee
Fabulous photos by Alexander Davidis

Friday: Octagon improved the vendors' "Midway" where the AMOC had its first tent to sell logo items (over $5k by sundown Monday). The circuit gave AMOC primo VIP parking, and the Dodge hospitality chalet, where Members enjoyed an honor bar, a top viewing deck, real bathrooms, and Air Conditioning! COOL! This was possible because top independent Aston specialist, Autosport Designs of L.I. NY, had taken a major tent; Tom Papadopoulos (Aston guru since infancy) was the prime mover on the space - thanks Tom!




Friday evening the BMW tent hosted hundreds of enthusiasts royally entertained by Carroll Shelby, 1959 Le Mans winner in a DBR1, interviewed by the legendary Murray L. Smith, our master of ceremonies. Carroll pulled no punches as Murray asked him burning questions, and then gave the mike to queries from the likes of Chris Economaki and Sam Posey.

Saturday was qualifying races, shopping, and meeting old mates. David Richards of ProDrive, and head of Aston Martin Racing, kindly autographed copies of his new bio, Driven Man. In the eve the Aston gang adjourned to the darling Troutbeck Inn in Amenia NY for a nice poolside BBQ. Participants scored a Griot's Garage Car Care Kit - thanks Richard!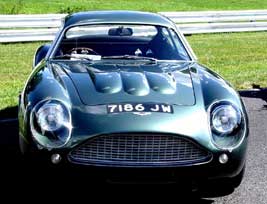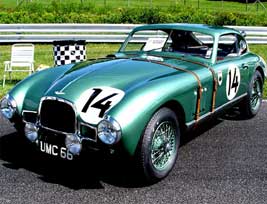 Sunday by custom means no racing - but a huge concours. Aston Judges were Messrs. Rose, Papadopoulos, John George of Pittsburgh, and mois.

Awardees were fabulous Astons:

PREWAR: Vincent Young, L.I. NY - 2 liter 15/98
FELTHAM: Jim Causey, Philo, IL - DB2 DHC
COMPETITION CLASS: Tom Price, Marin county CA - DB4GT Zagato
DB4: Elliot Hillback, Boston, MA - DB4C
DB/5/6: Chris Greendale, Stockbridge, MA - DB5
V8s: John Sinders Dallas - V8 Vantage Le Mans

Murray asked the Aston judges for input on the "Pick of the Paddock" class: which race car would we most like to take home? John Shirley's Barchetta? Tony Wang's slick GTO? No - our heart throb: Sandra McNeil's GTO, in her care for 3+ decades, with original paint, chips, dents, non-shiny Borrani rims, and Lusso interior when it was flogged as an old race car for street use. "Not available in stores!"


Concours cut-off: 1985. Exception: Exceptional 2005 DB9 Volante!
While cut-off year for the concours was 1985 or earlier, I had no shame in placing Aston's latest, the
DB9 Volante
, in the midst of the Aston field. Rationale: give context, show evolution.
AMOC DINNER AT THE GREENDALES IN STOCKBRIDGE, MA
: the former 10 room B&B resplendantly restored,
"Broad Meadow"
was a romantic setting with Astons arrayed on the front green, drinks in the evening sun on the back porch. A gourmet dinner preceded the awards to Astons in the day's concours!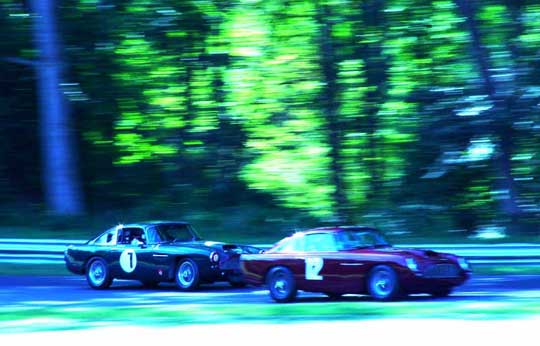 Monday
: this is about the racing!
David Van Schaick
in the blue
2 Liter
upheld Aston honor in the pre-war gang. Tom Price of California in the
DB2
prototype
"The Sweatbox"
and
Jim Hazen (DB2/4)
of Massachusetts showed their mettle in the GT car class.
The best race? Group 7! Despite arriving jet lagged the night before from Europe,
Jim Freeman
in the famous
17TVX (ex Innes Ireland) DB4GT
swapped the lead with aforementioned
Ms. McNeil
in her
GTO #11
is a sizzling demonstration of the Aston/Ferrari rivalry of the 1960s!
Tom Price
in the white
DB4GT Zagato #1
finished 3rd. In 4th the
Ferrari 250 SWB/C
of
Peter LeSaffre
, shadowed by
Jack Boxstrom
's lightweight
DB4GT #12
.
John
and
Gillian Goldsmith
of the UK finished a major repair moments before gridding in their red
DB4GT
for a classy finish; DB4s of
John George
,
Bob Machinist
,
Larry Macks
, and
Tom P.
. gave the
Allards
and
Healeys
a great demo. Due to a failed gearbox in qualifying,
Tom P.
started #76 in 16th but worked up to 6th in the blue DB4- great racing!
Tom Mittler
of Three Rivers, Michigan became a grand-dad for the first time and left his
DB4GT
in the paddock to greet the next generation!
An Amazing Aston weekend!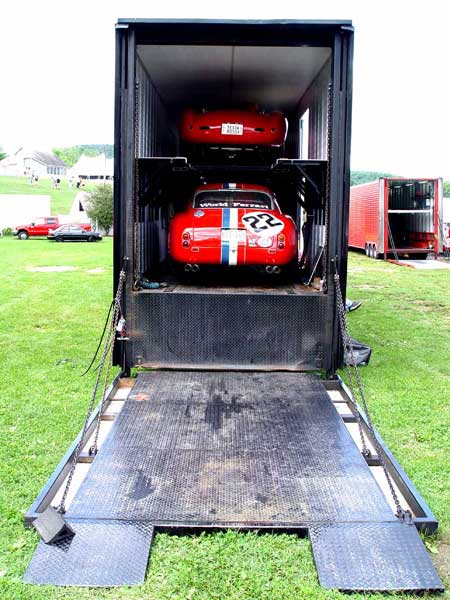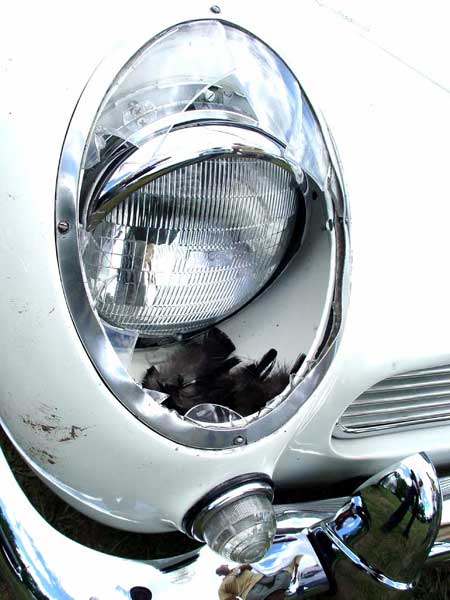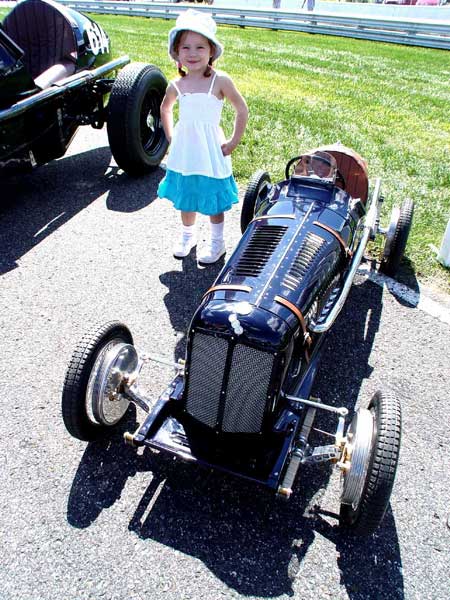 Words by Nick Candee, Consultant to Aston Martin of New England
Photos by Alexander Davidis - All Strictly Copyright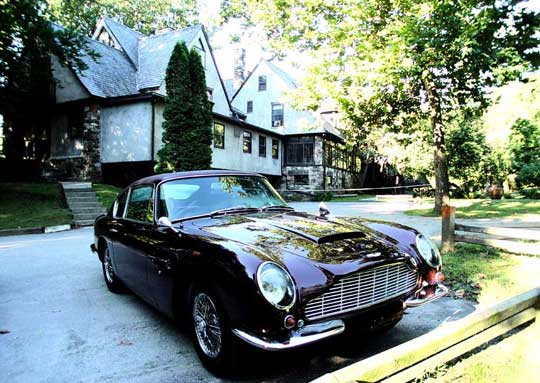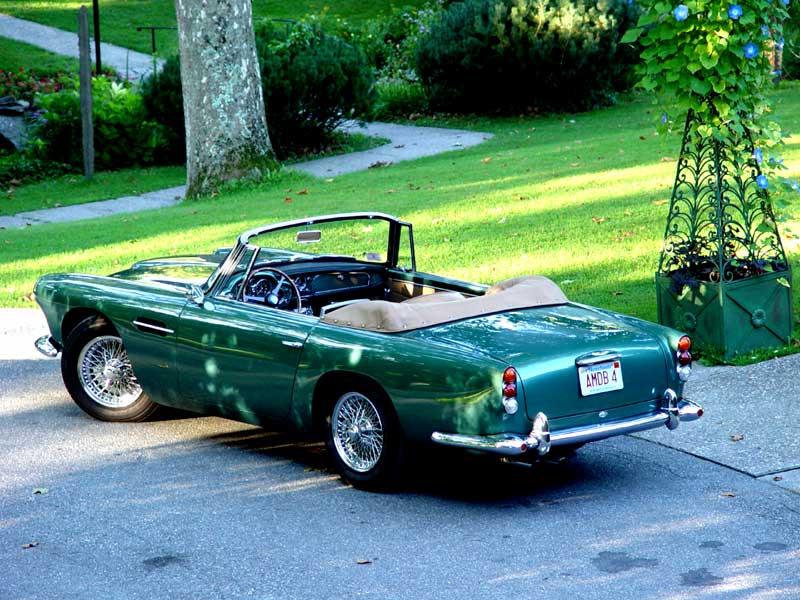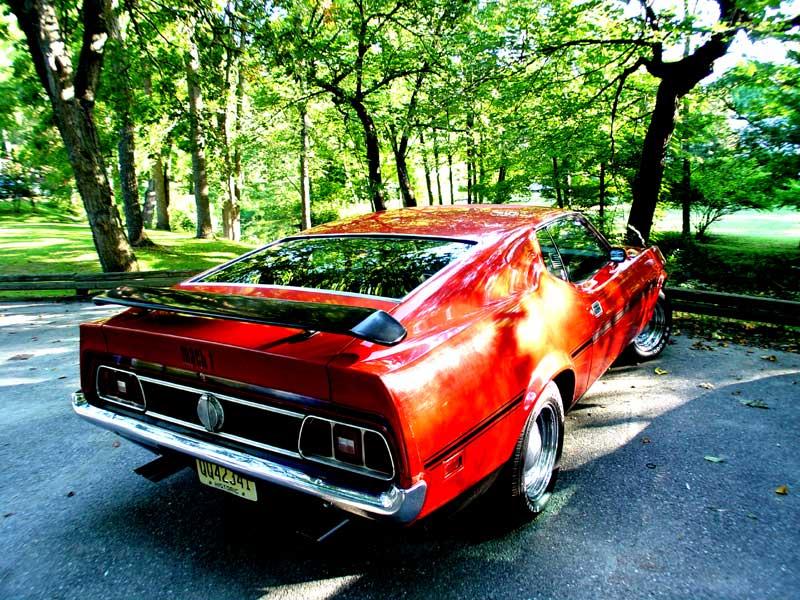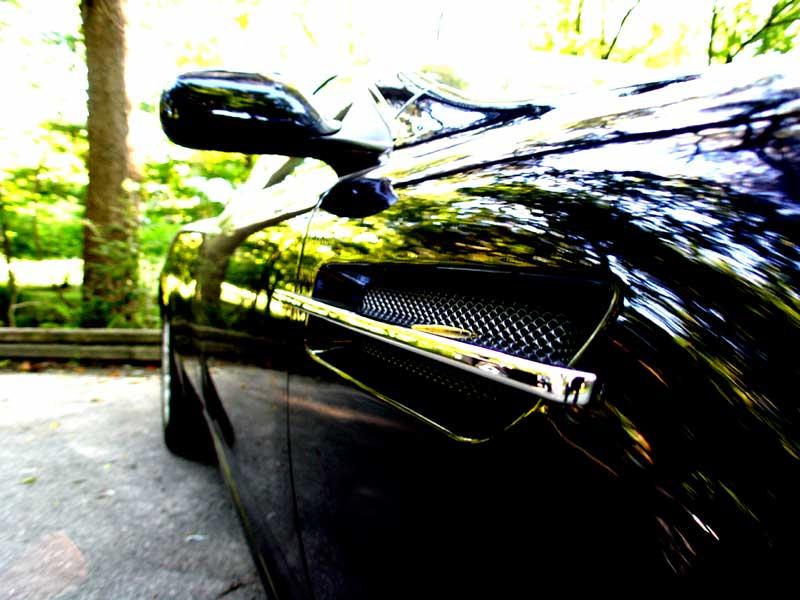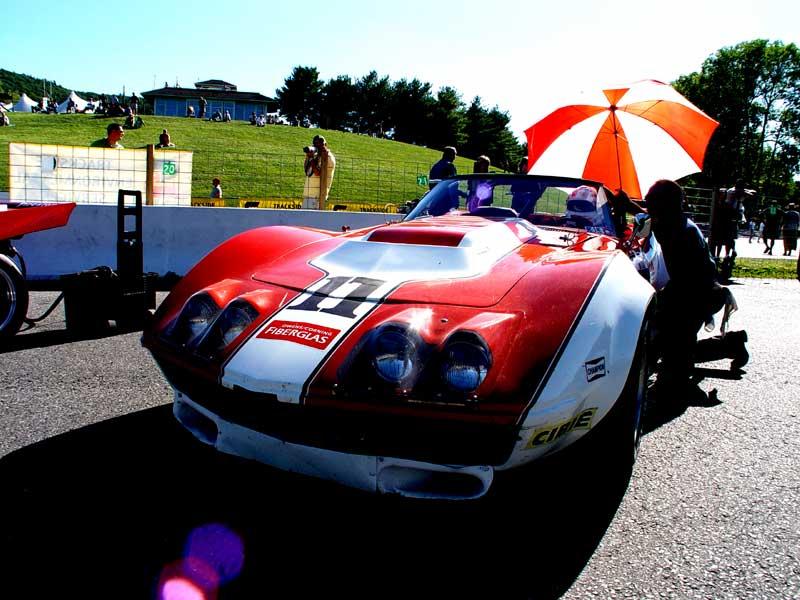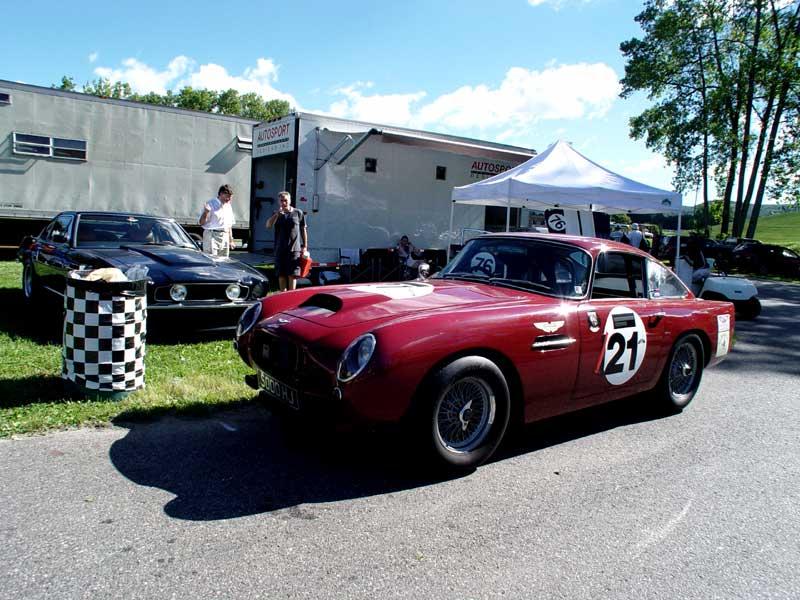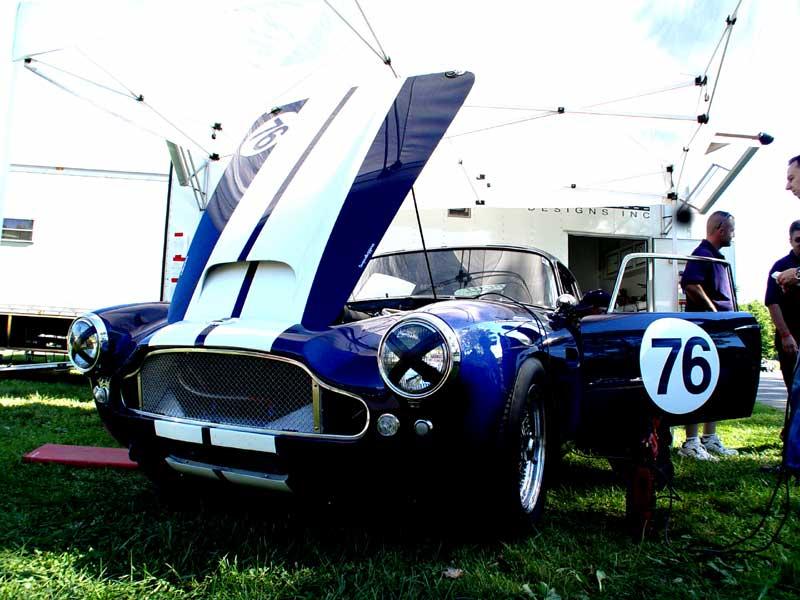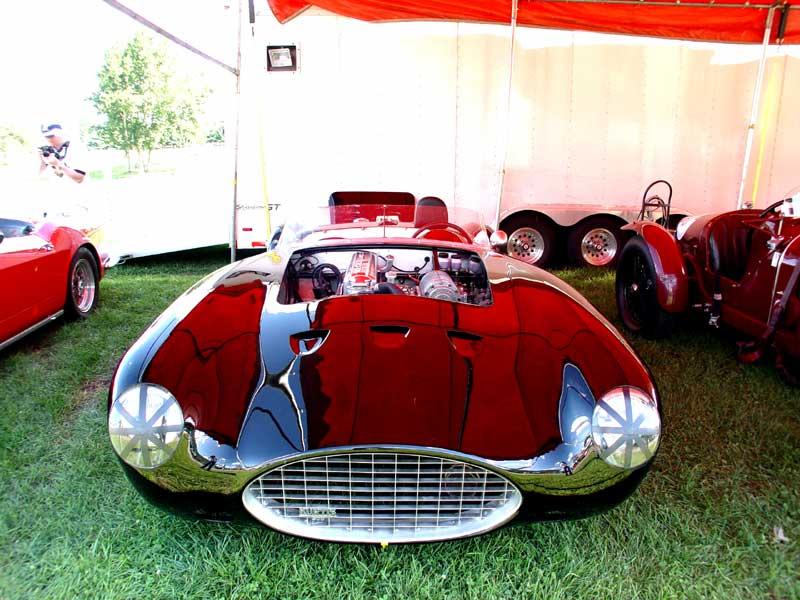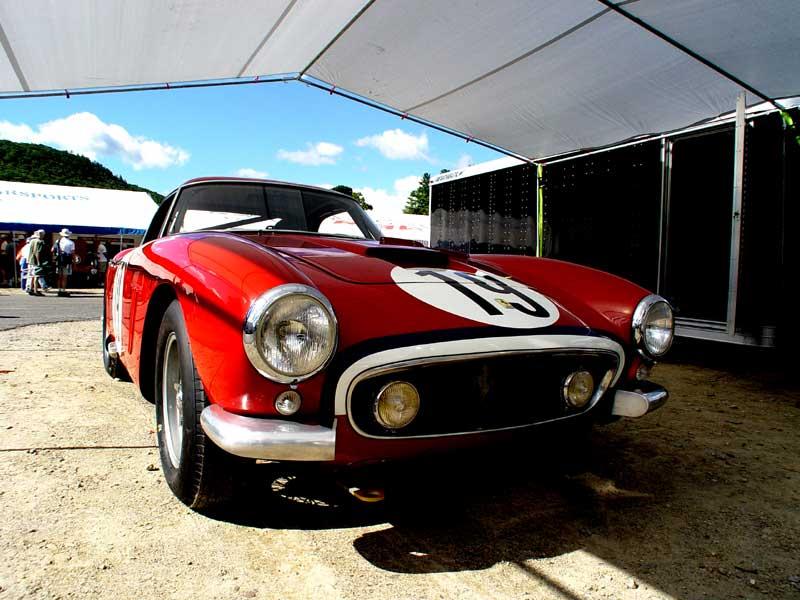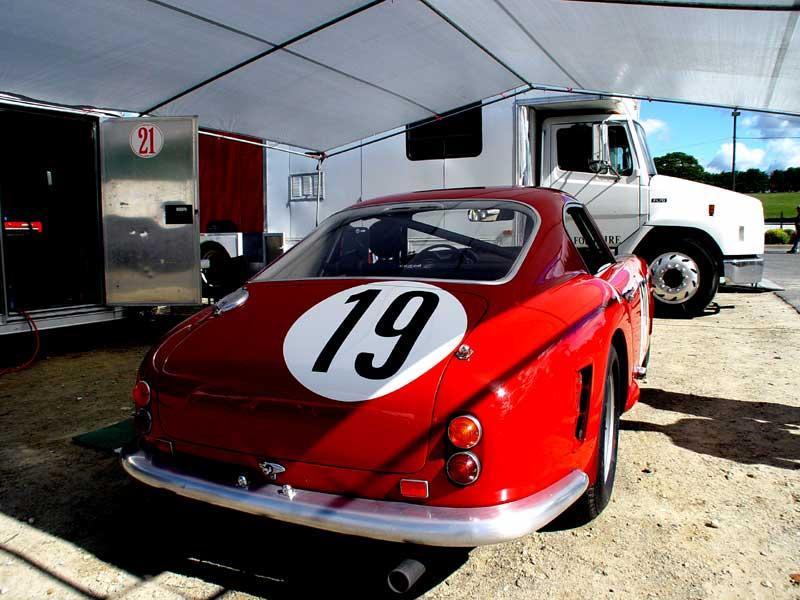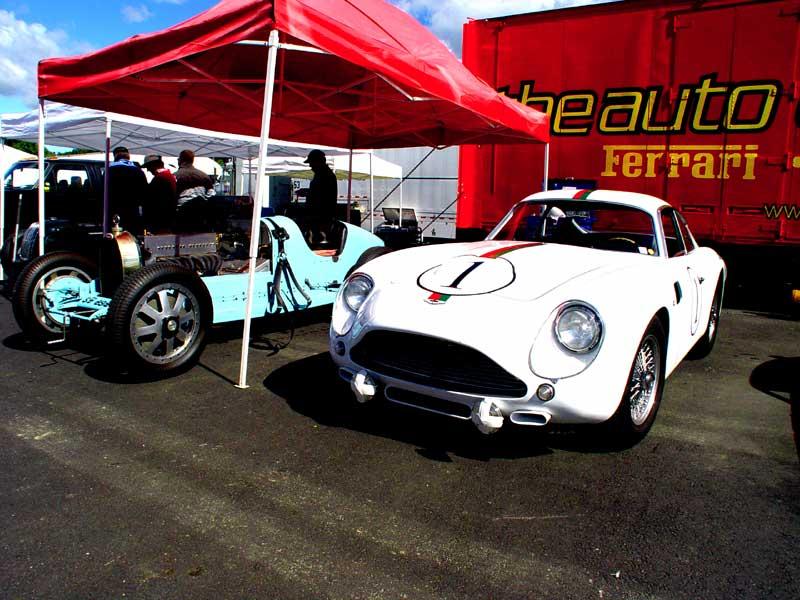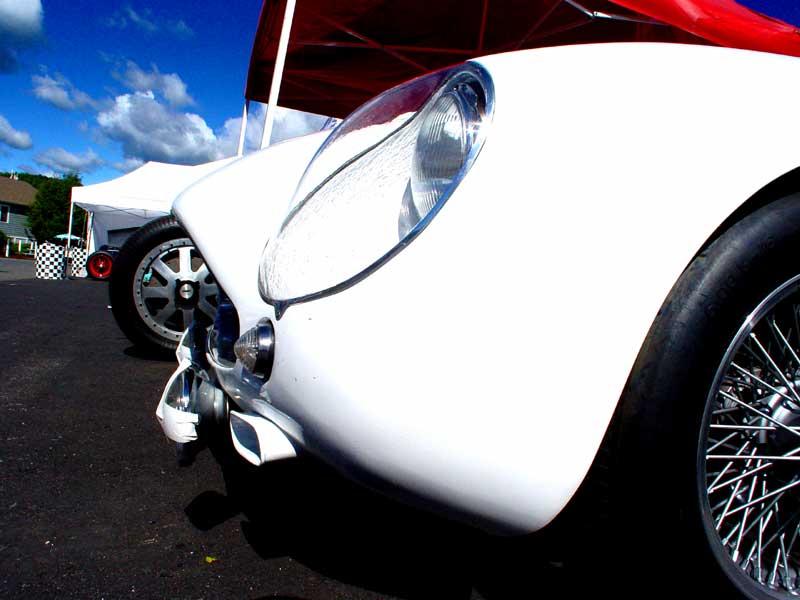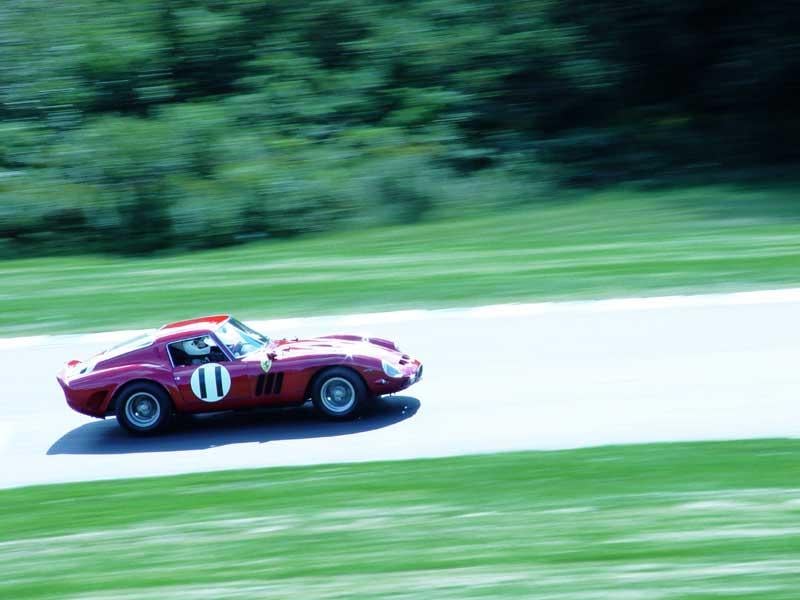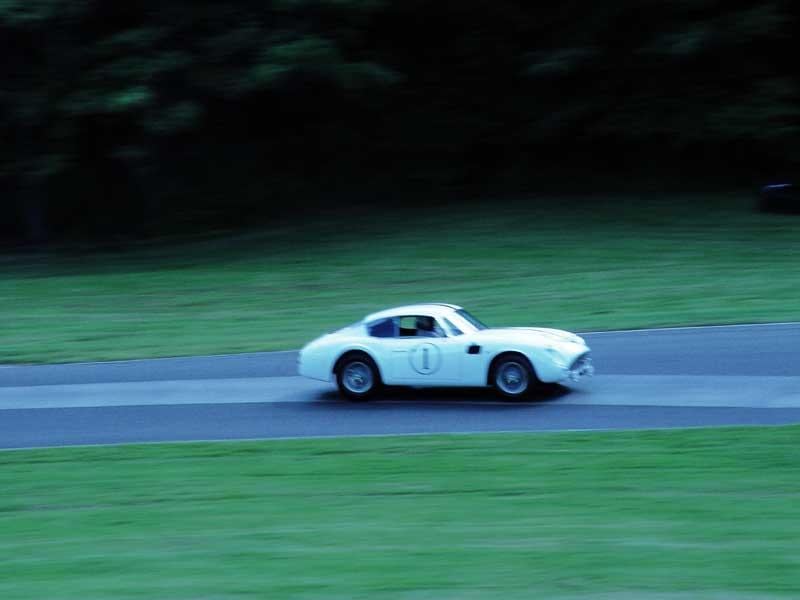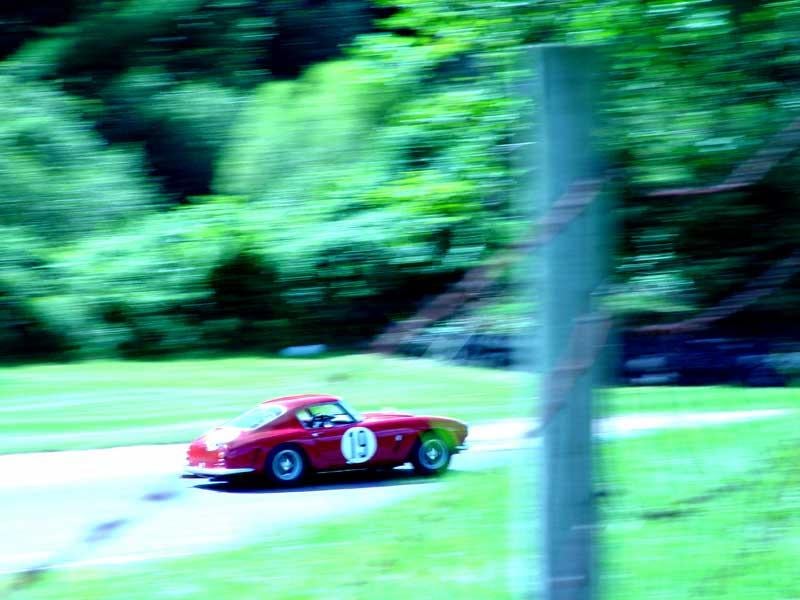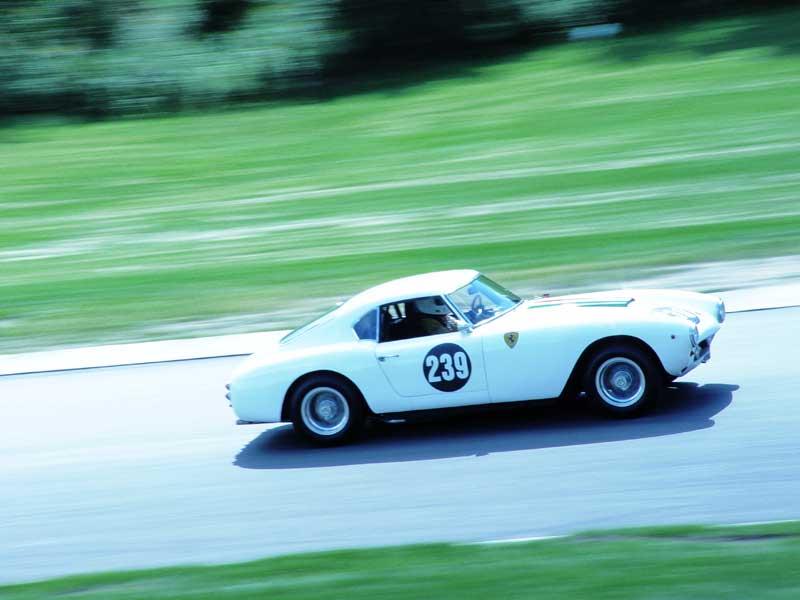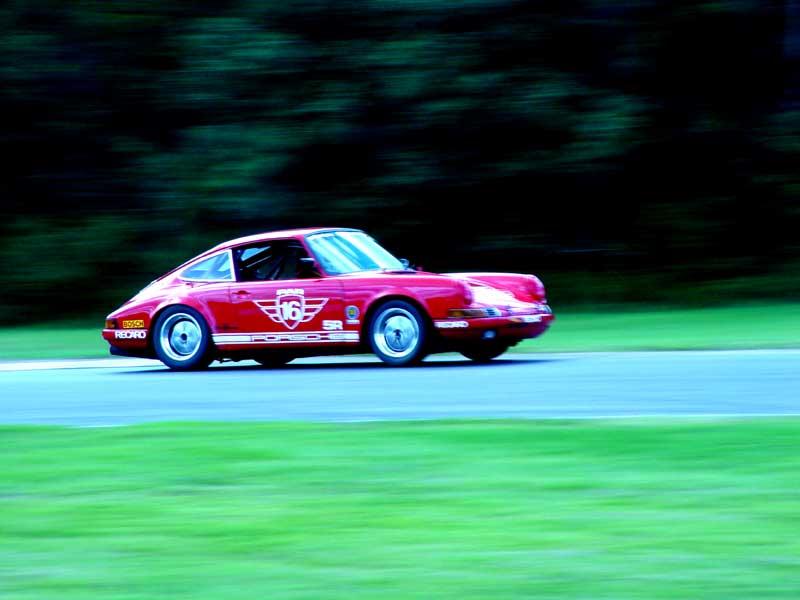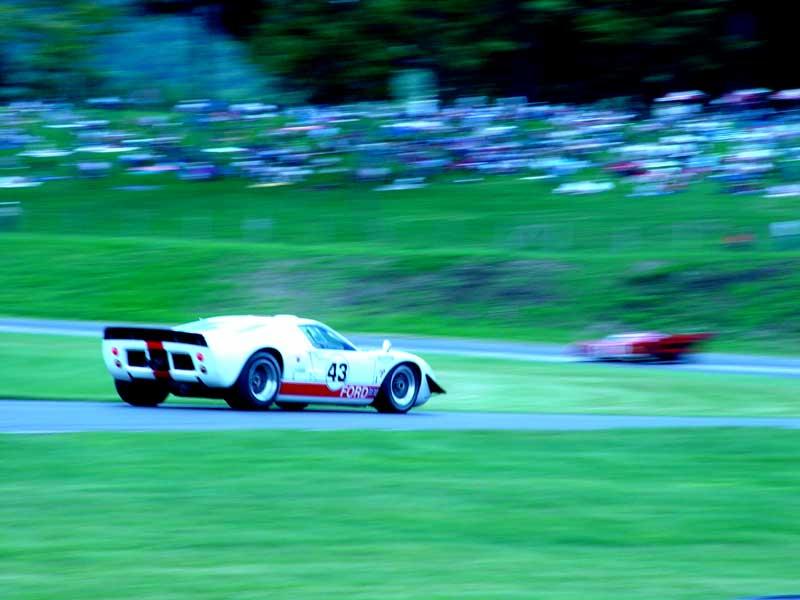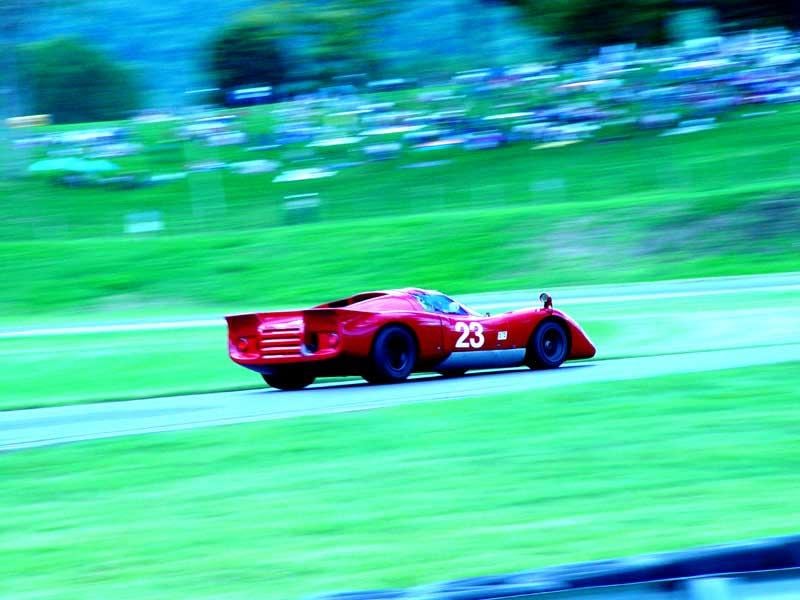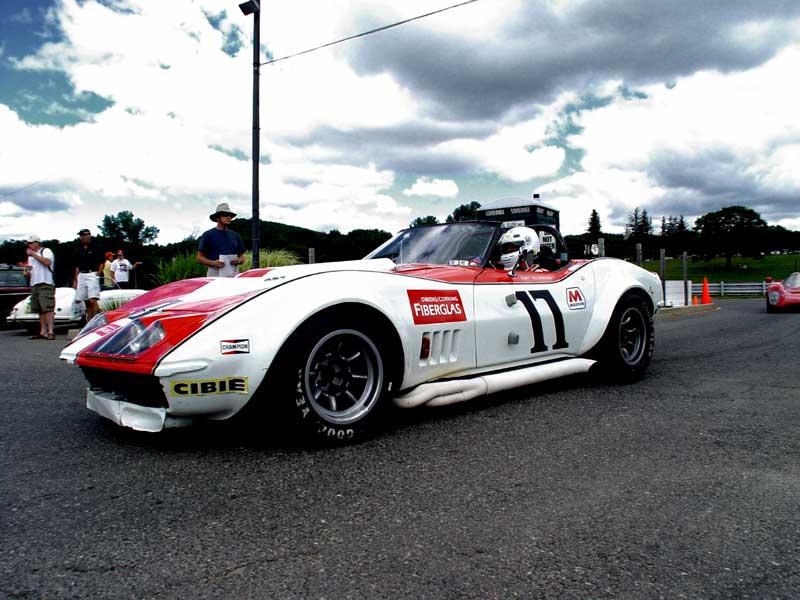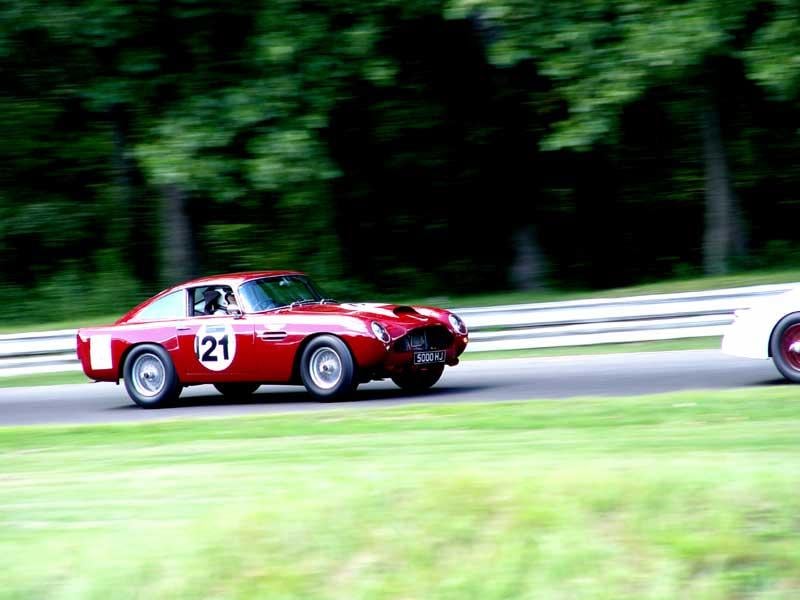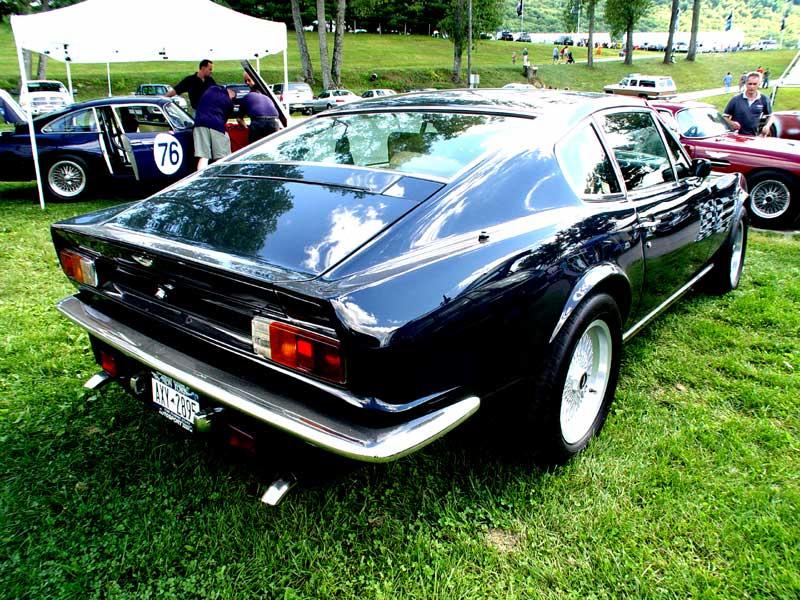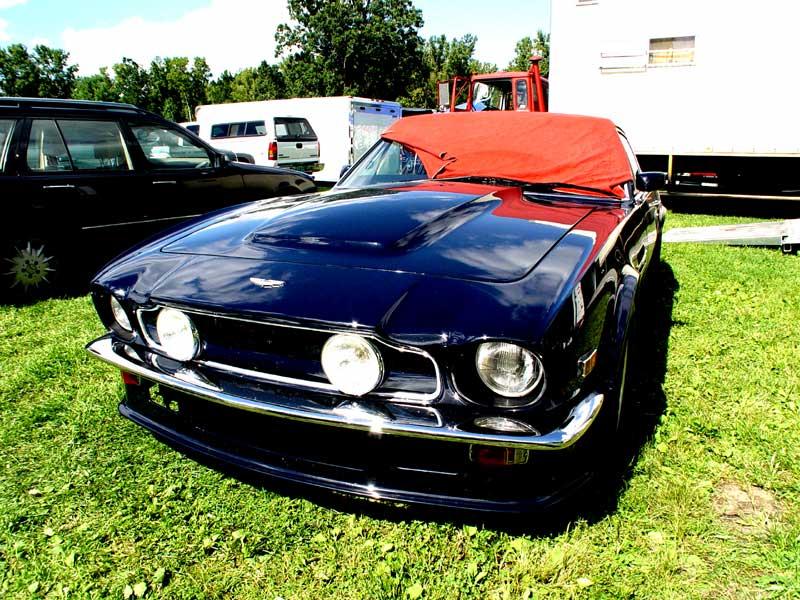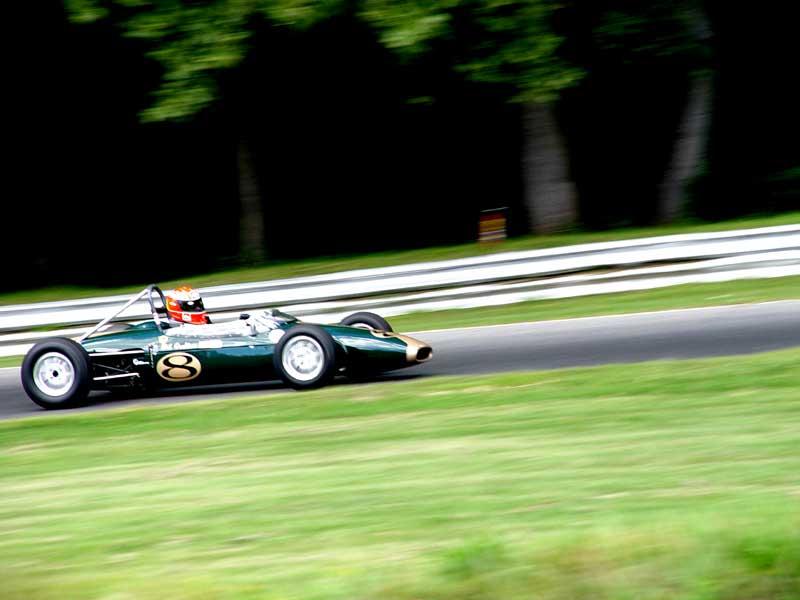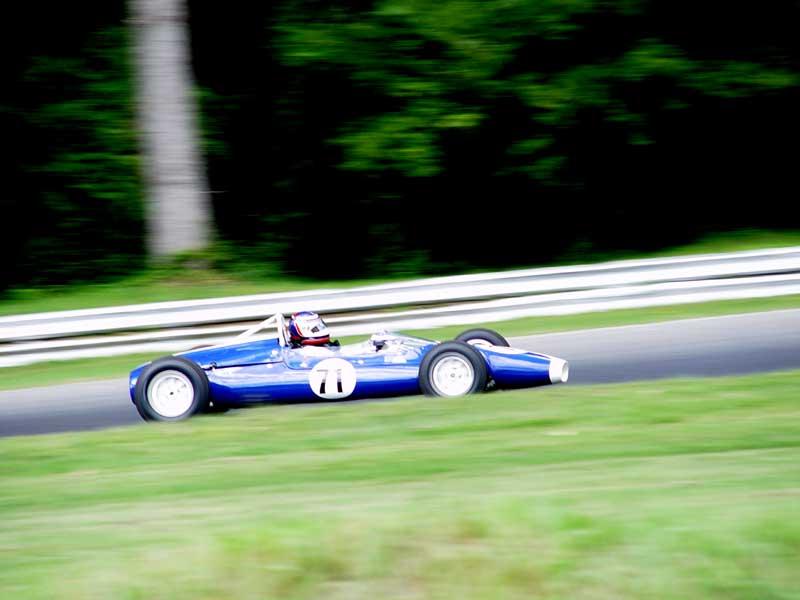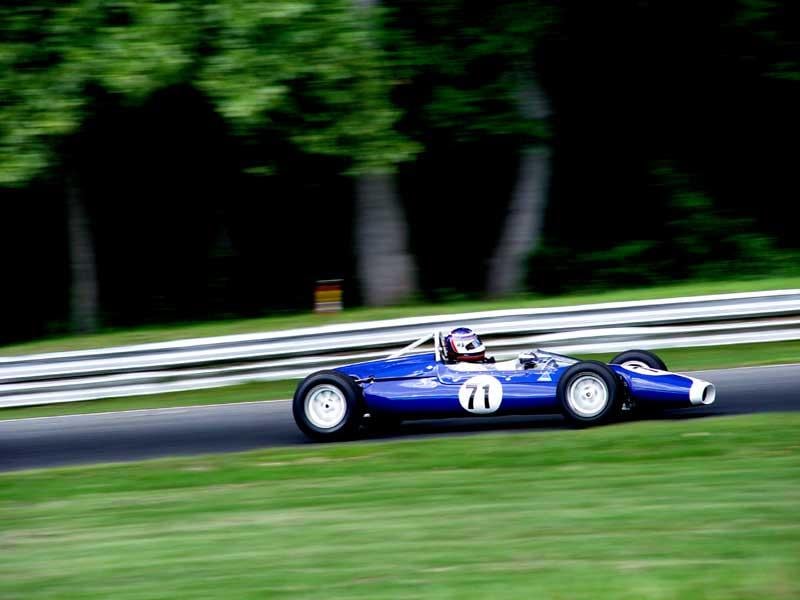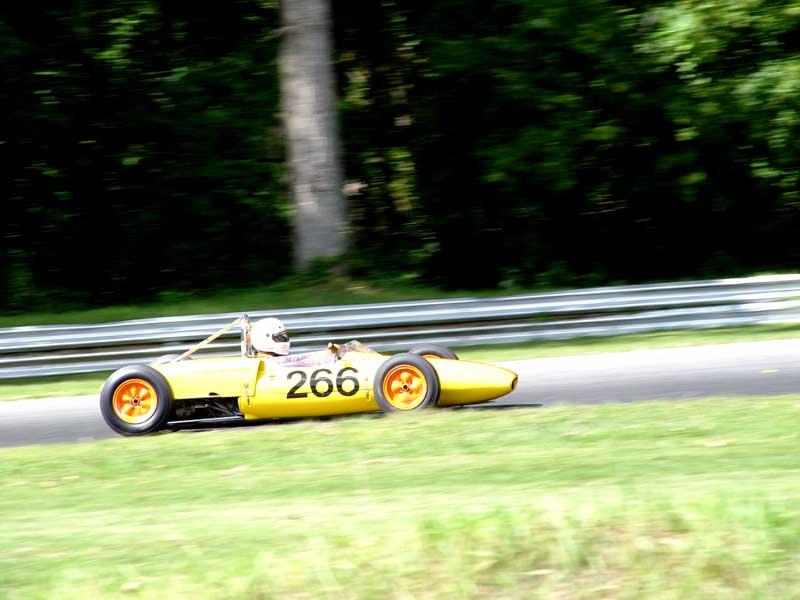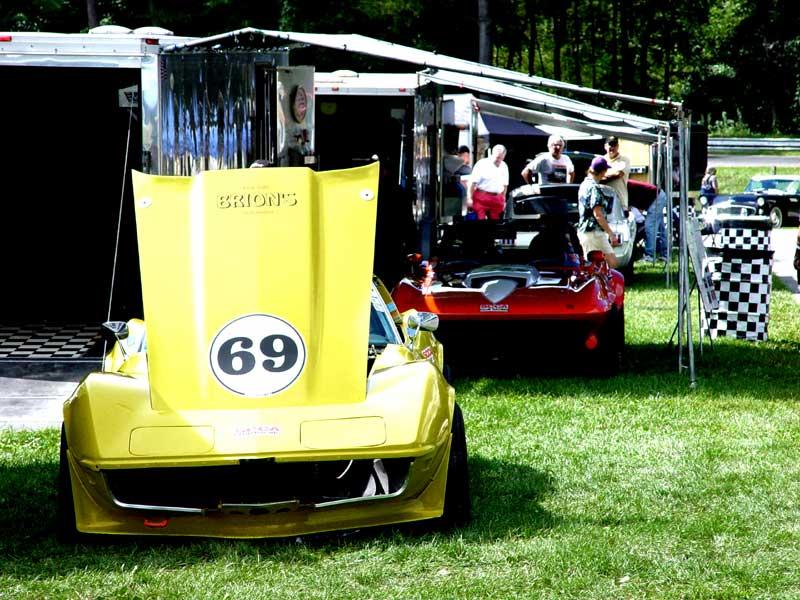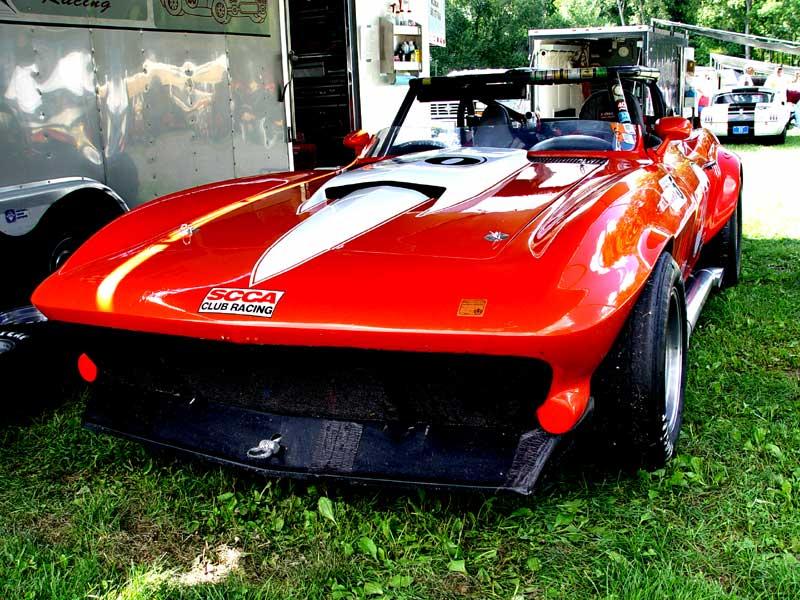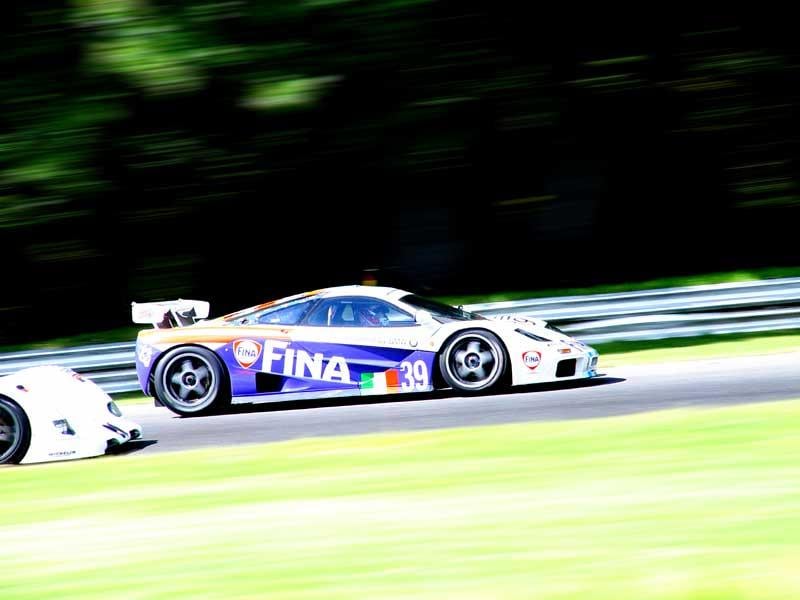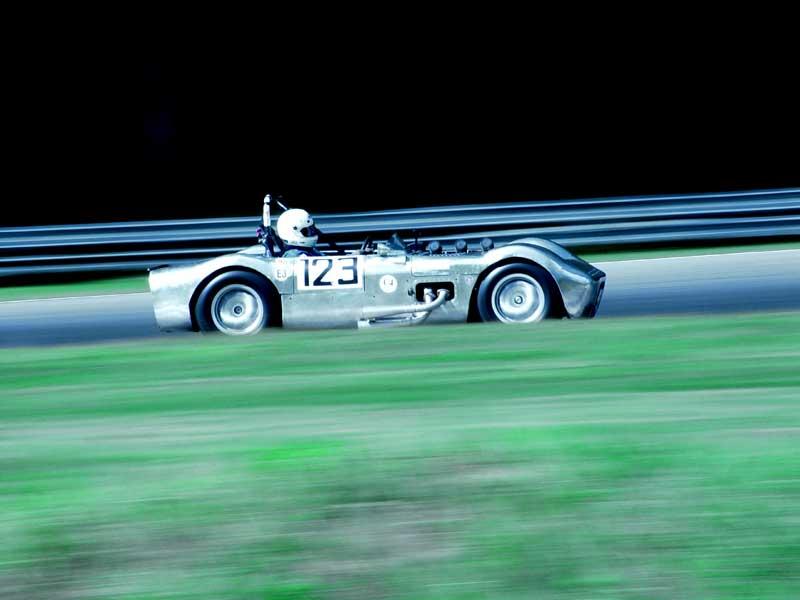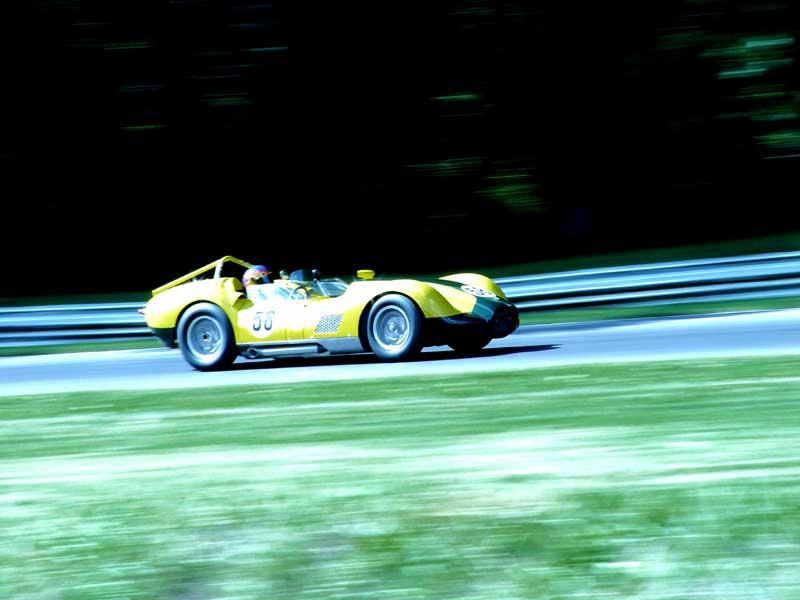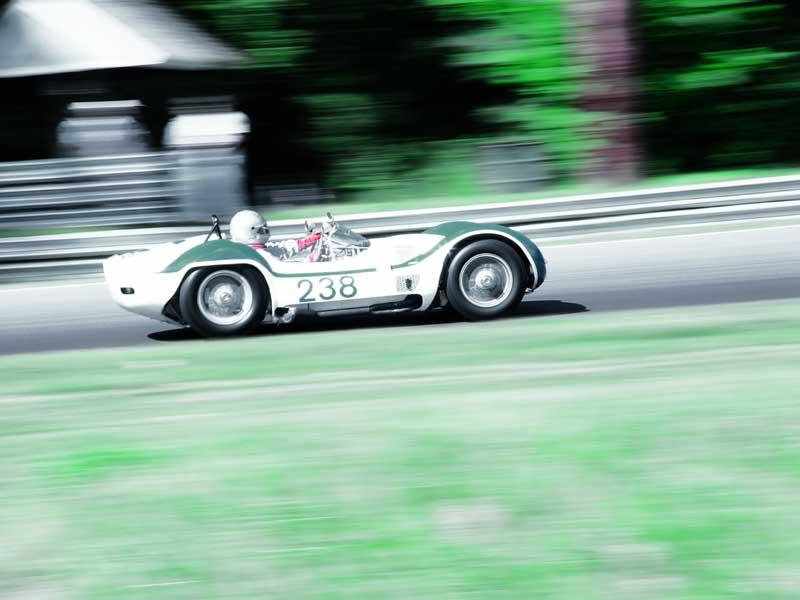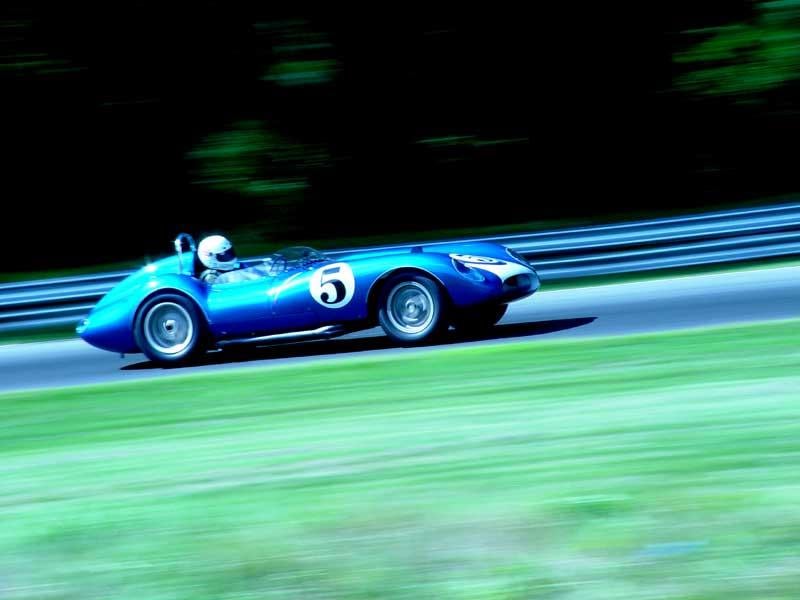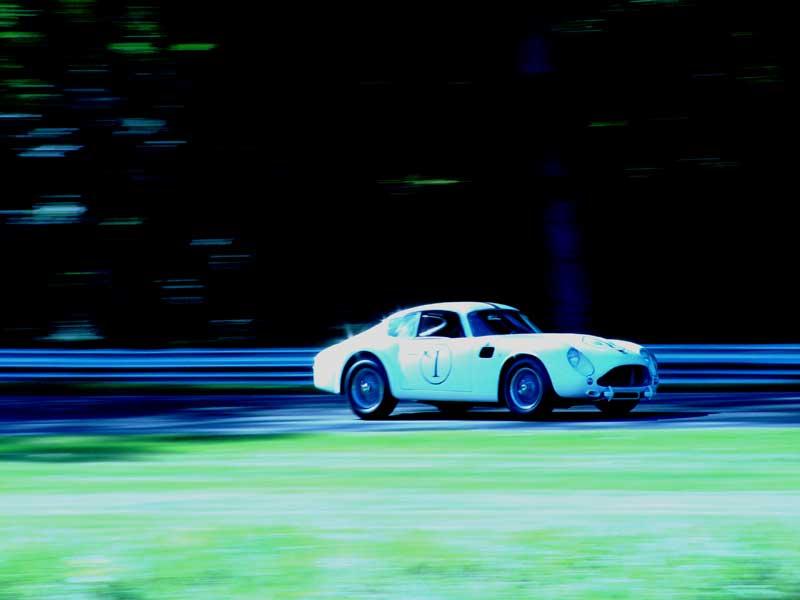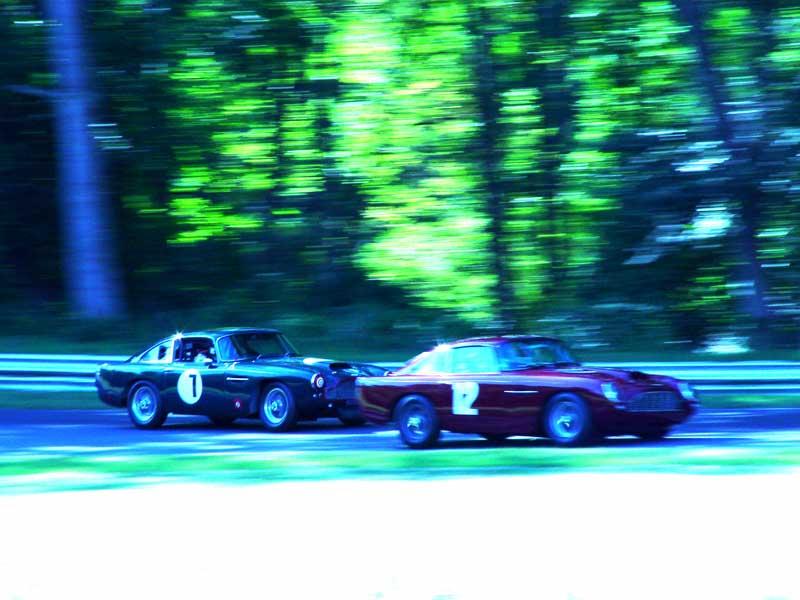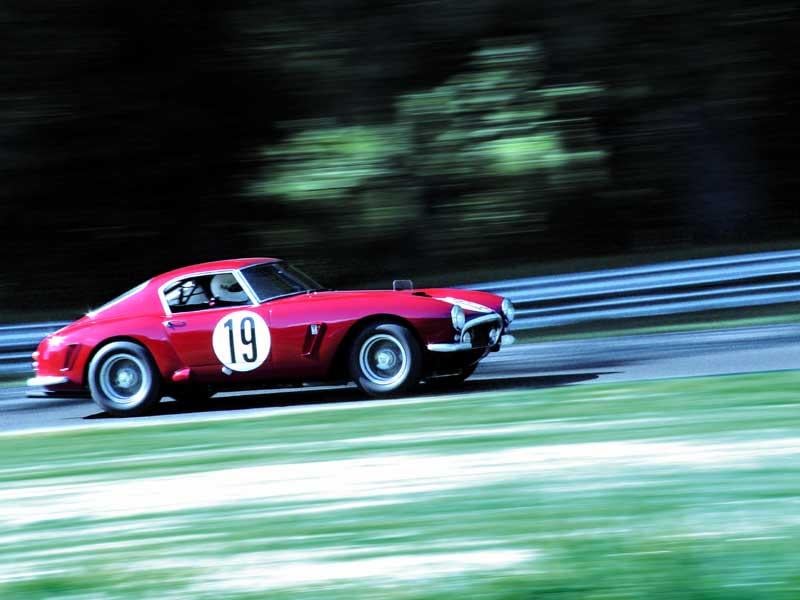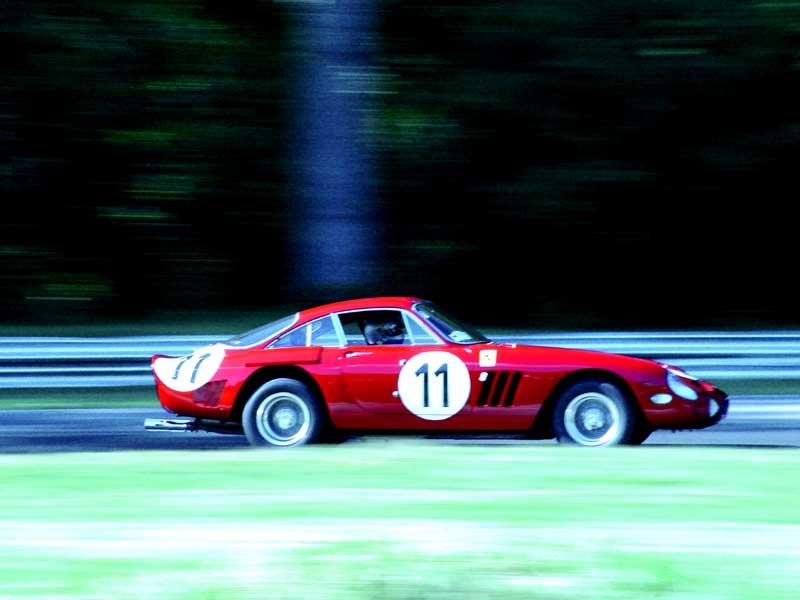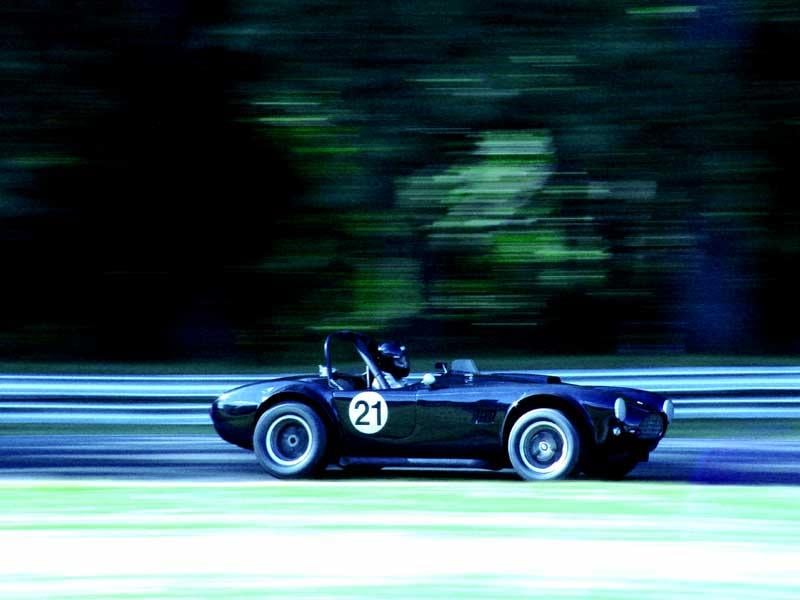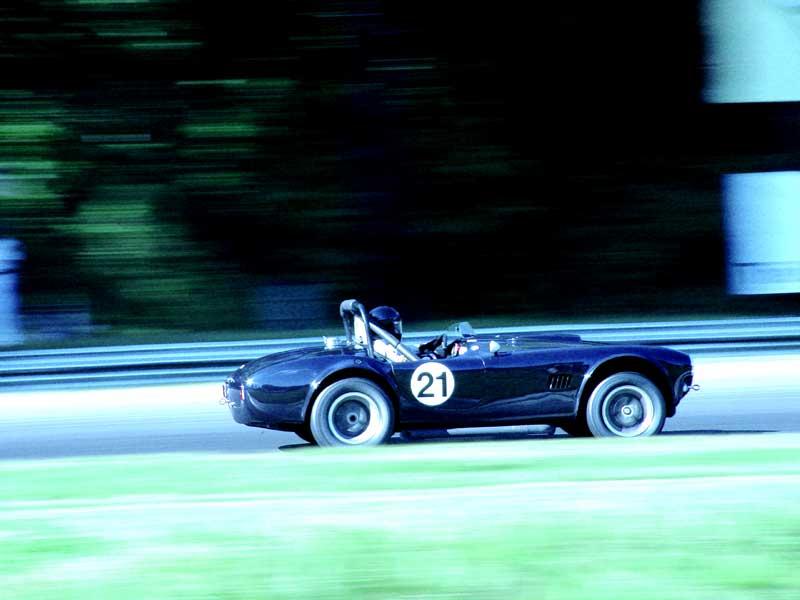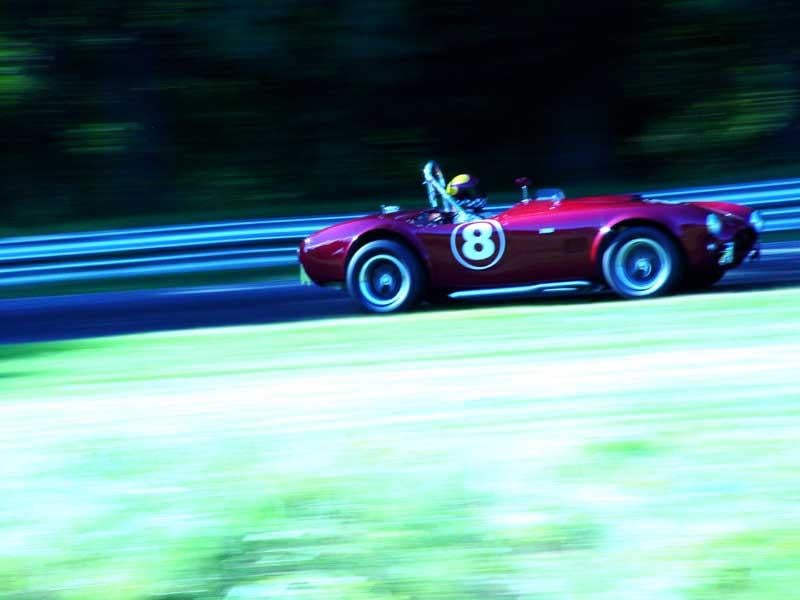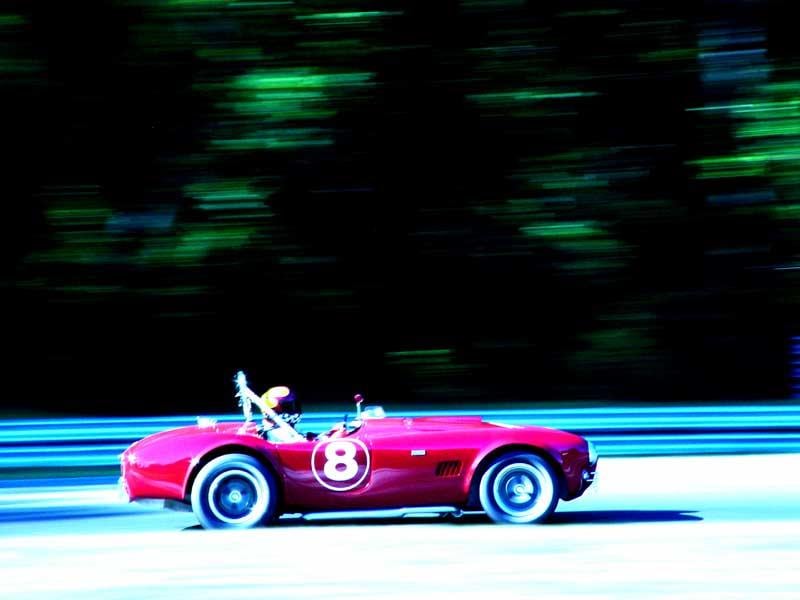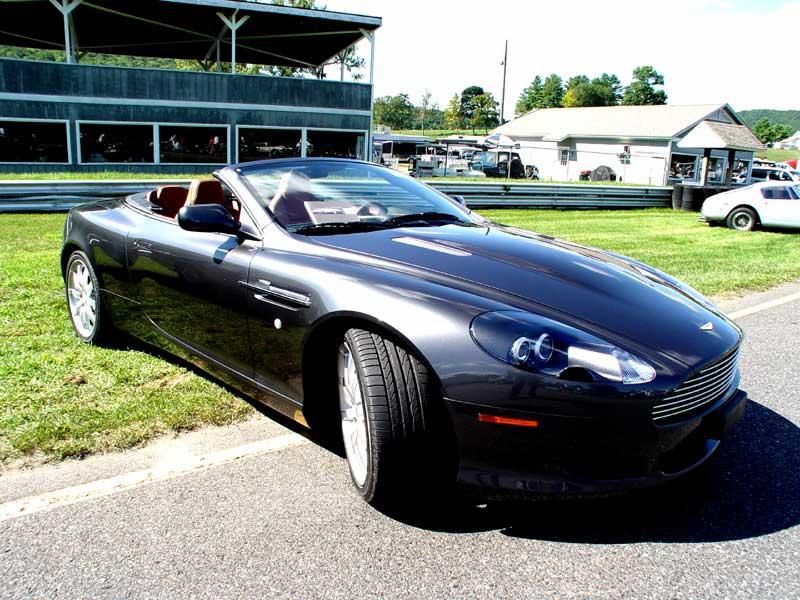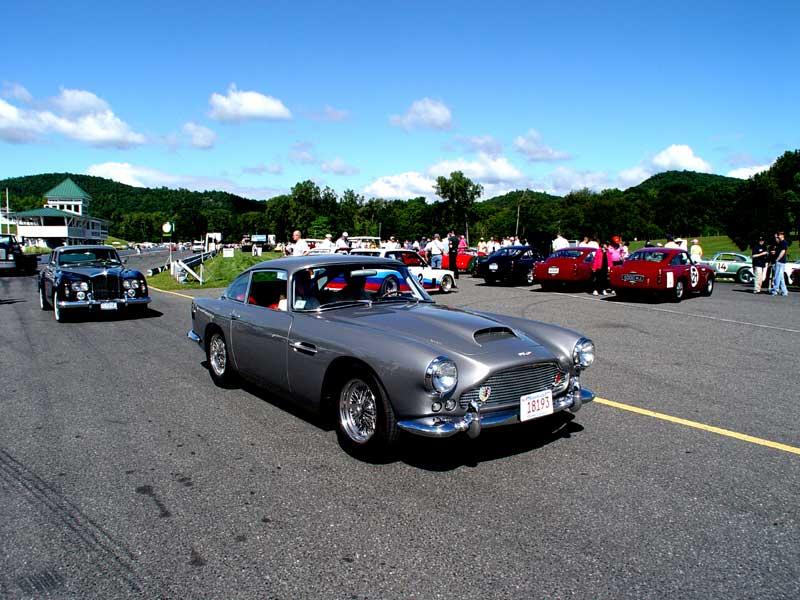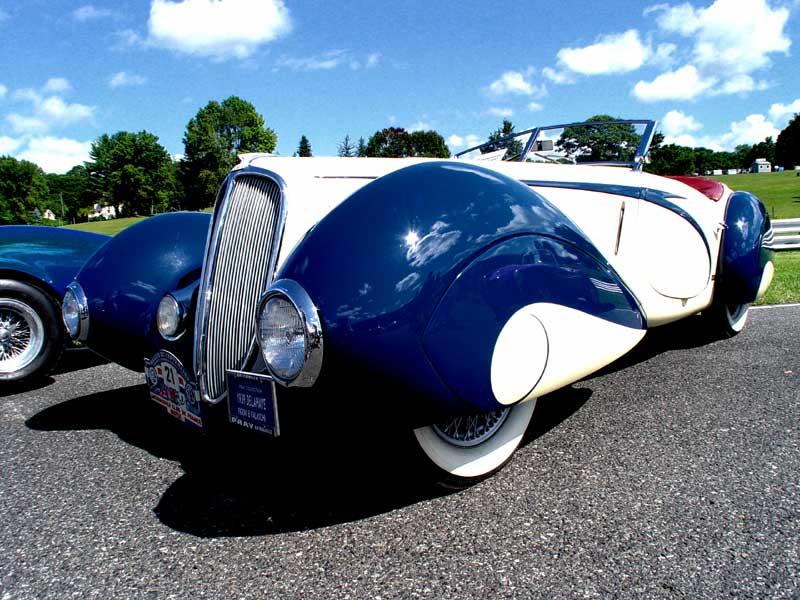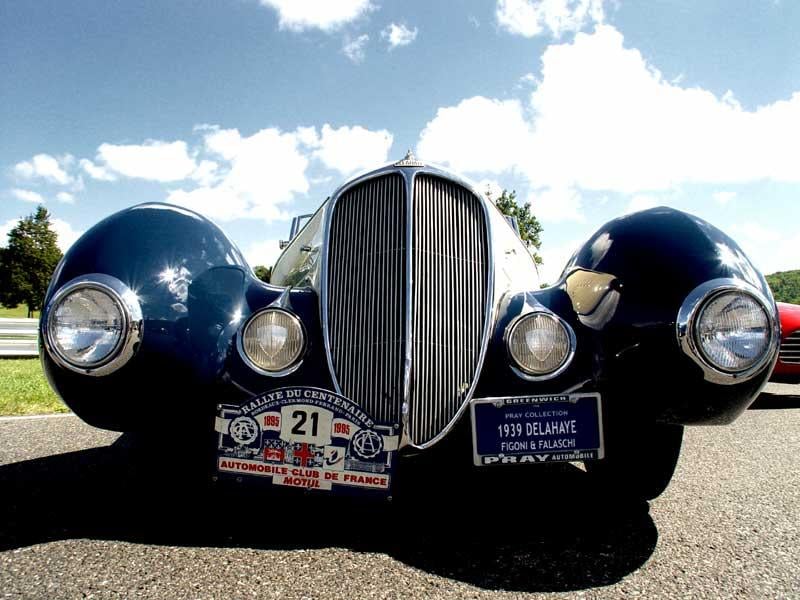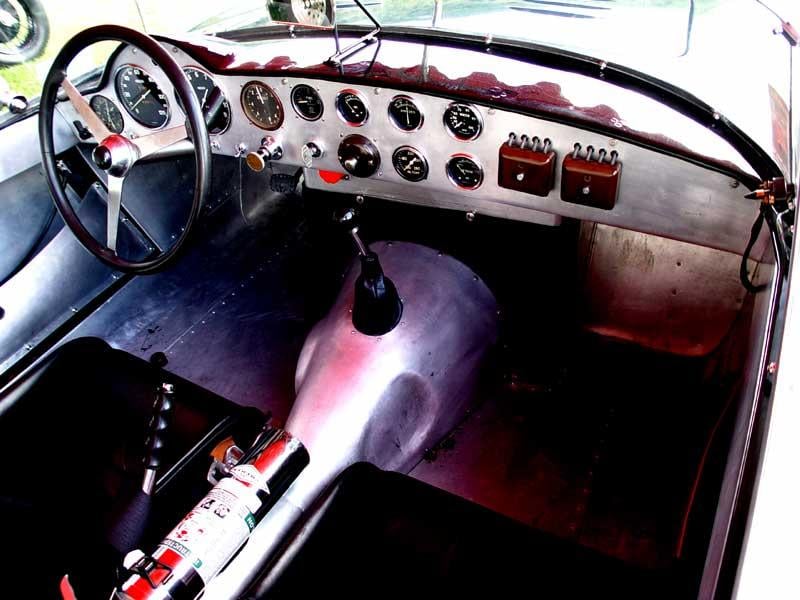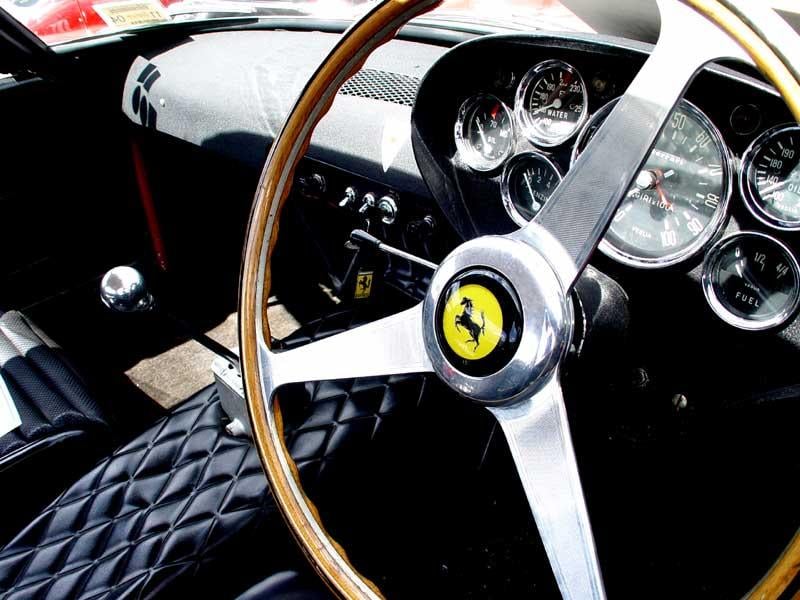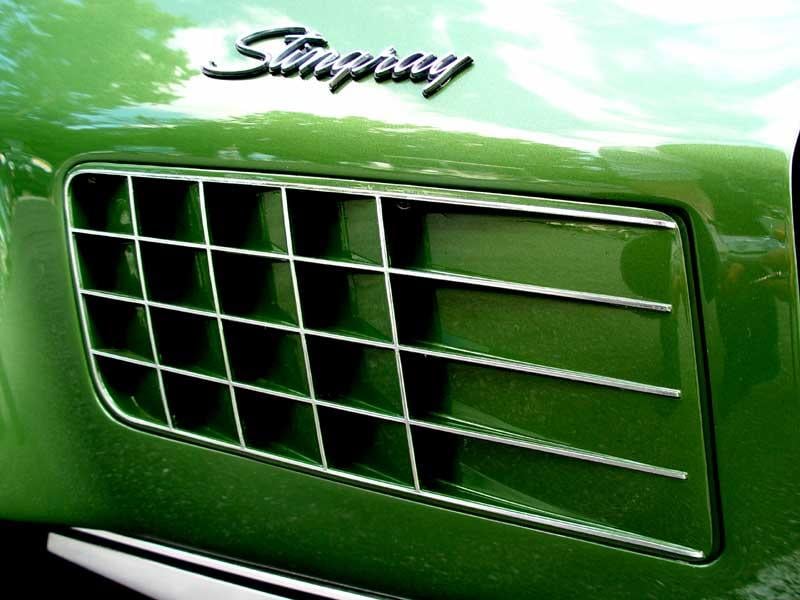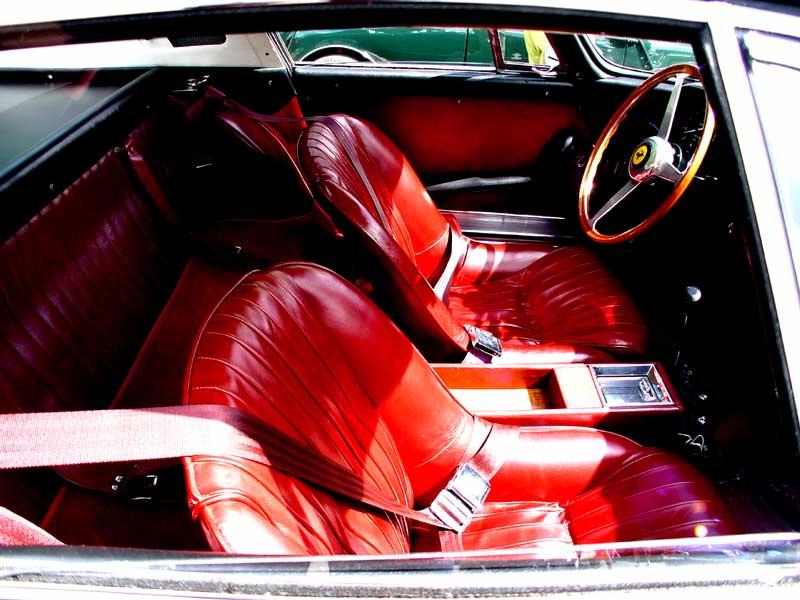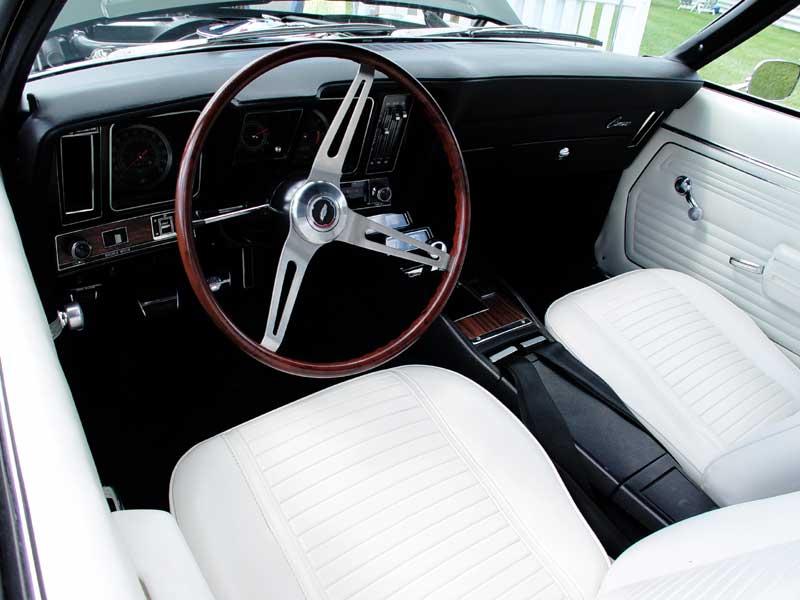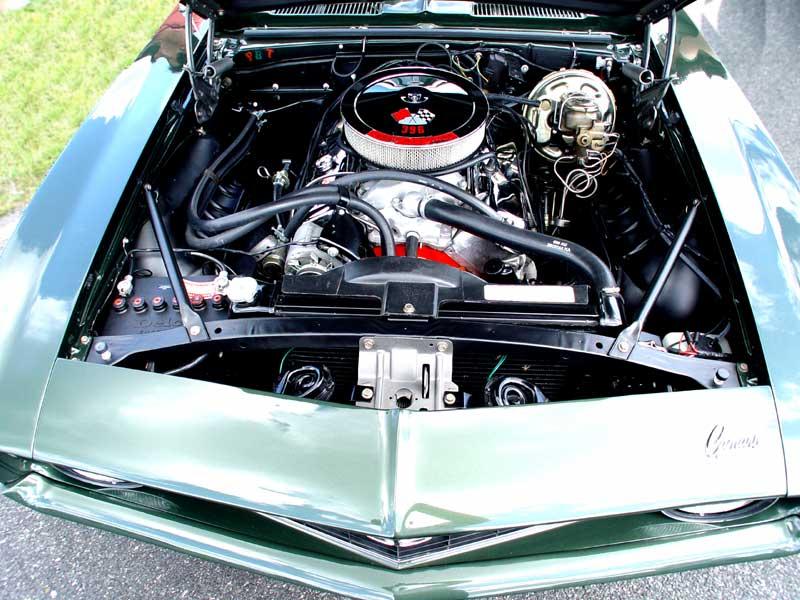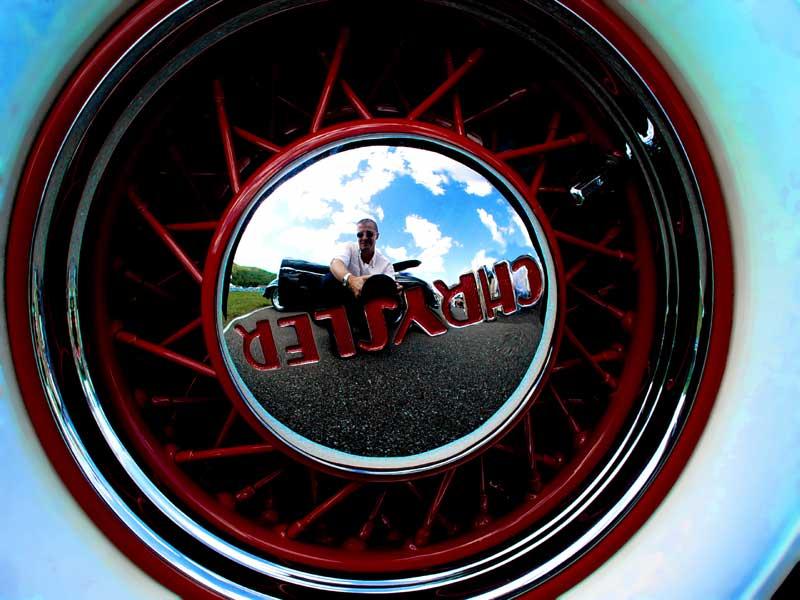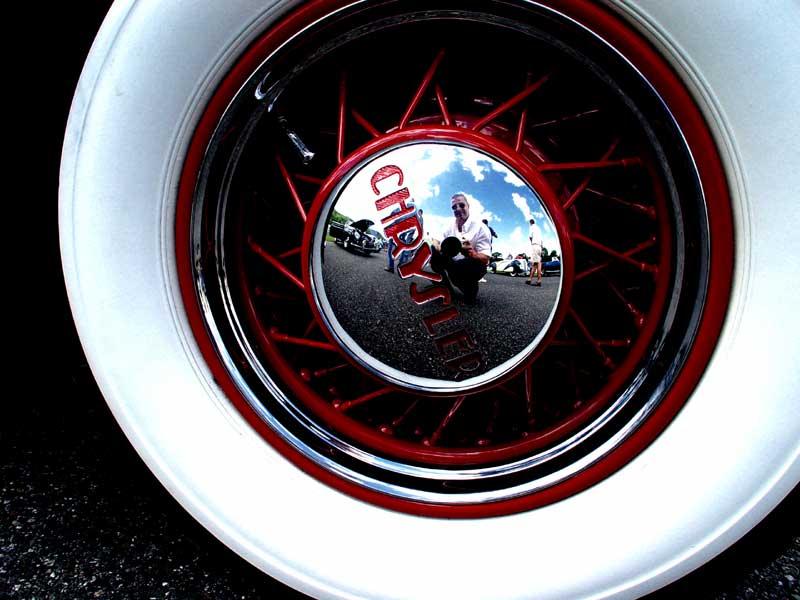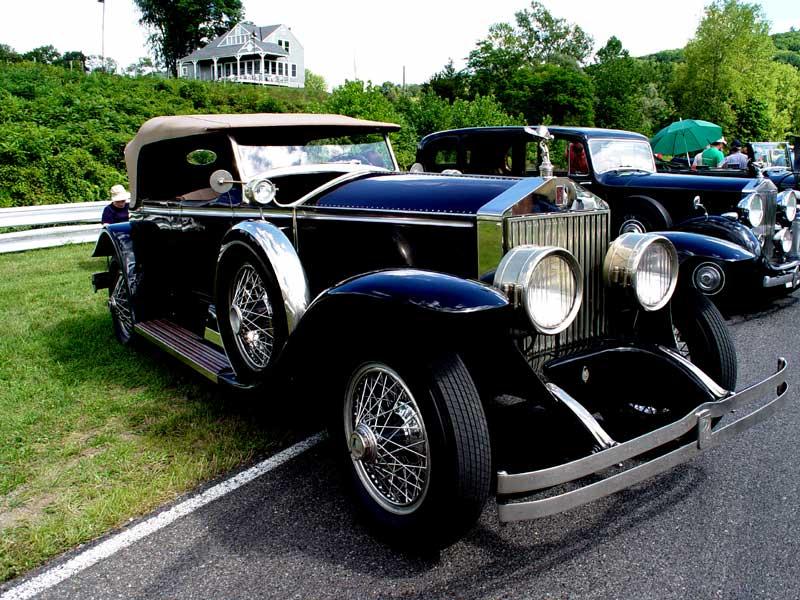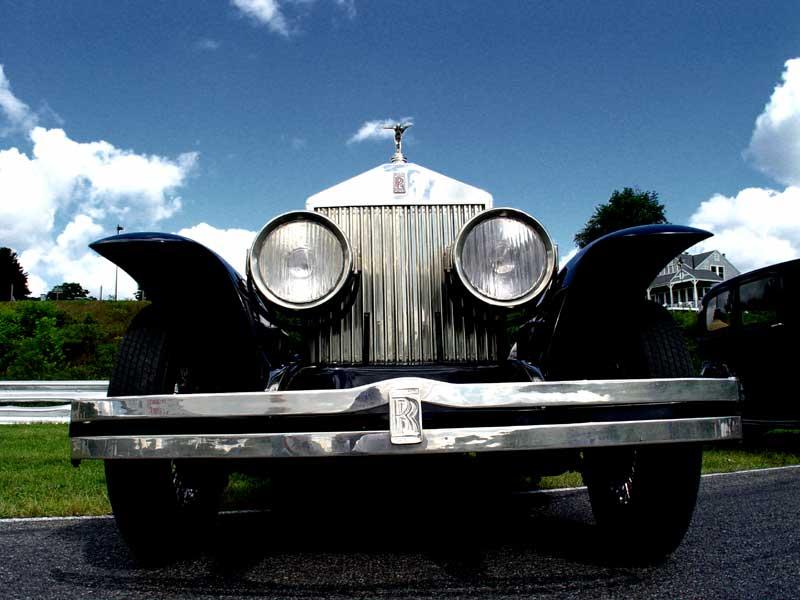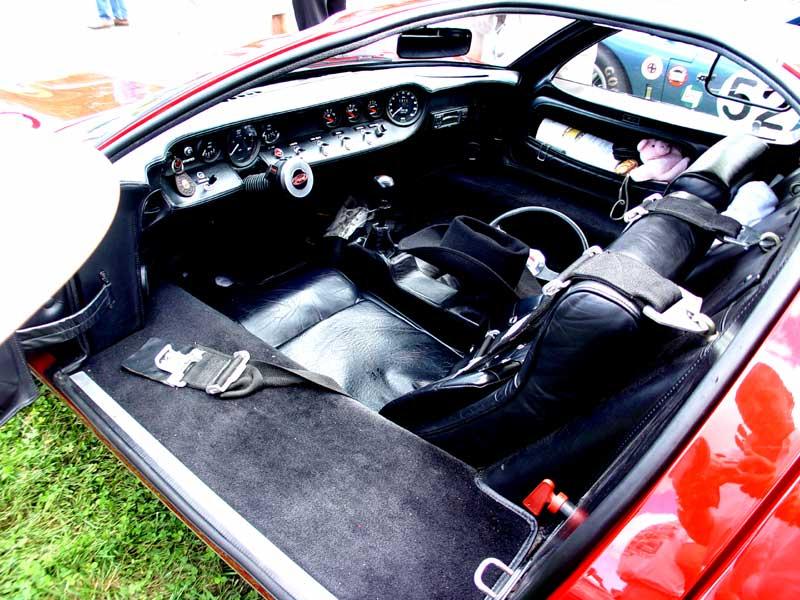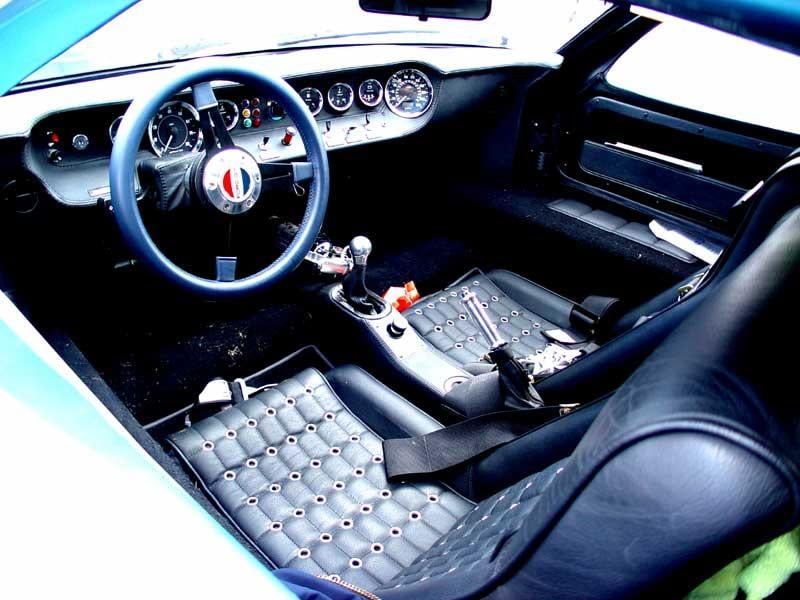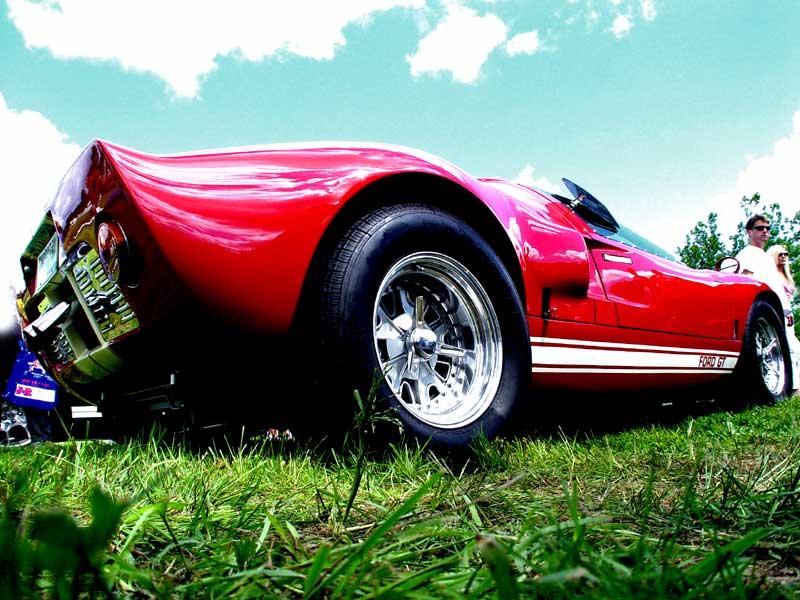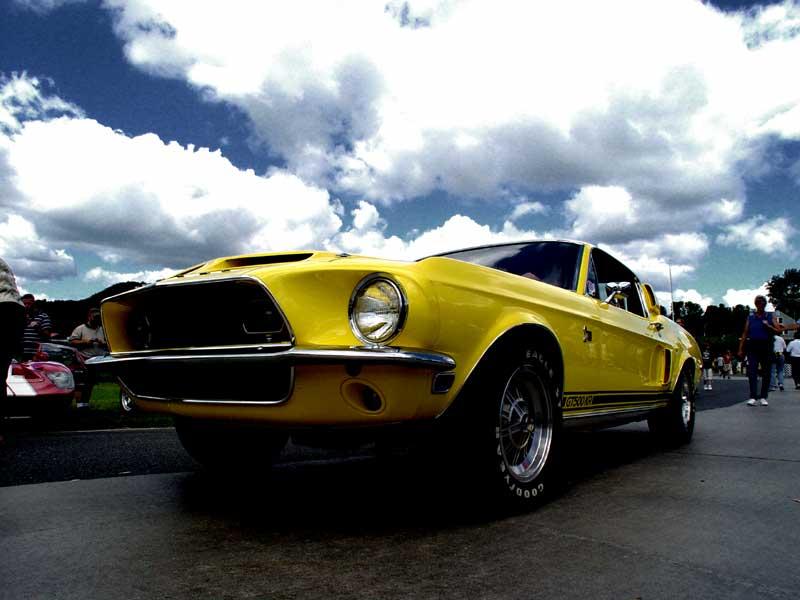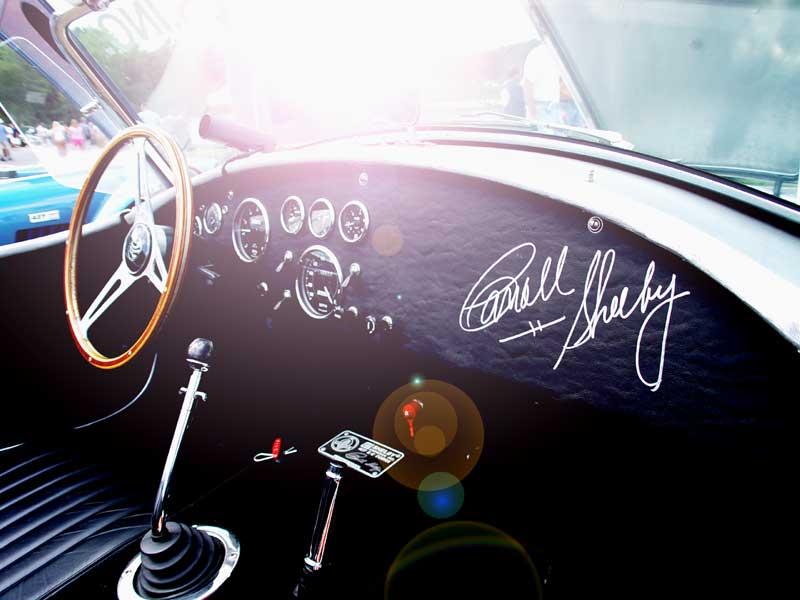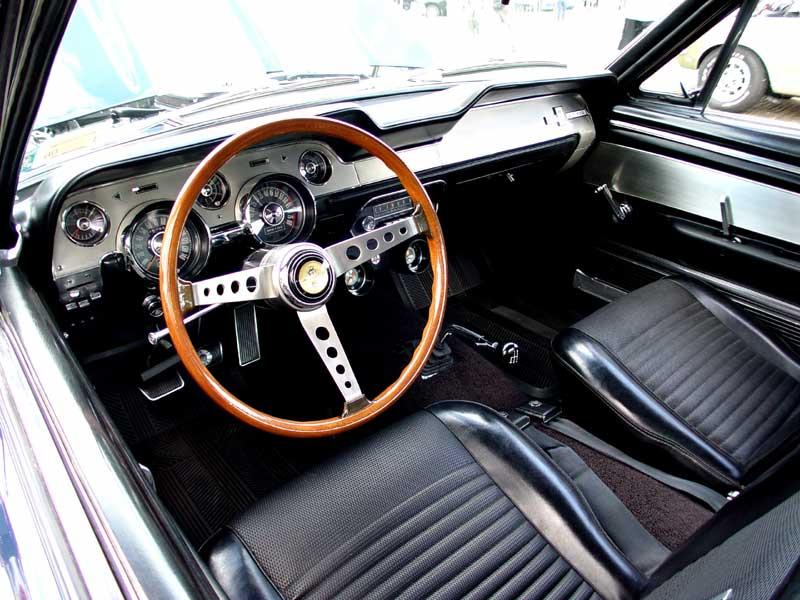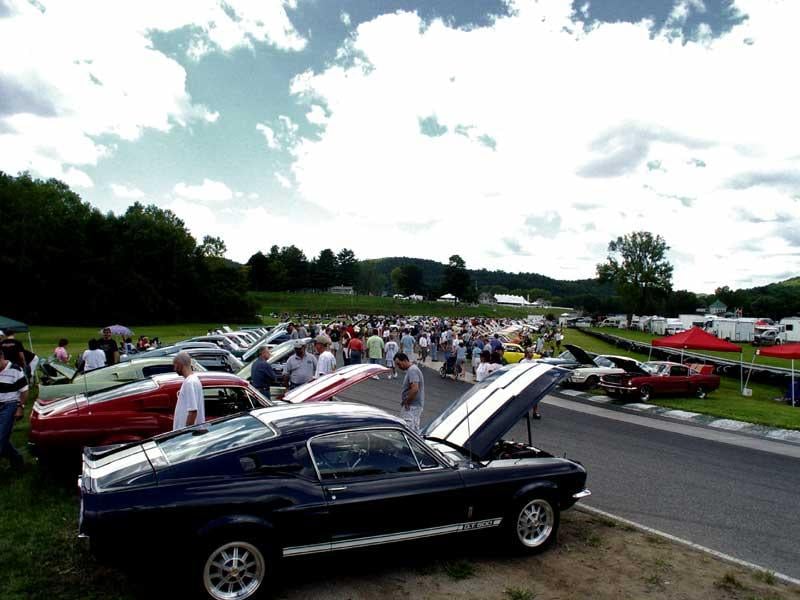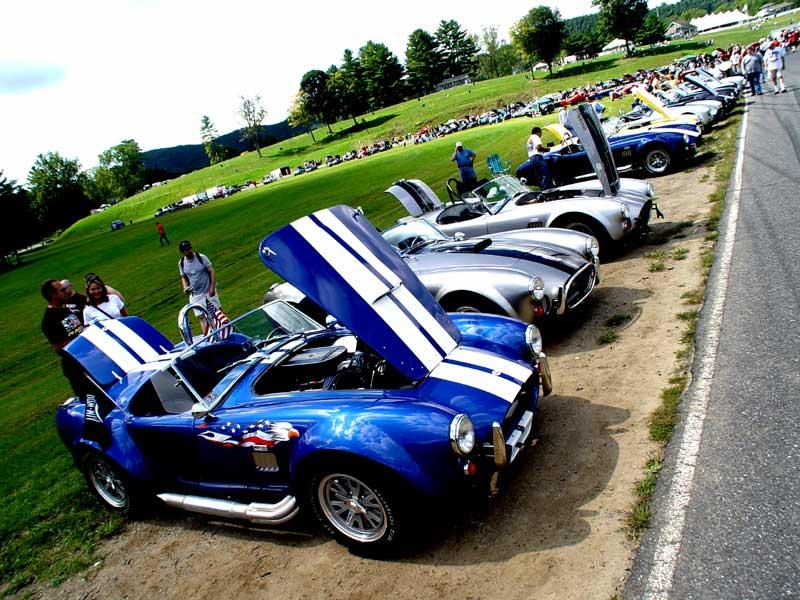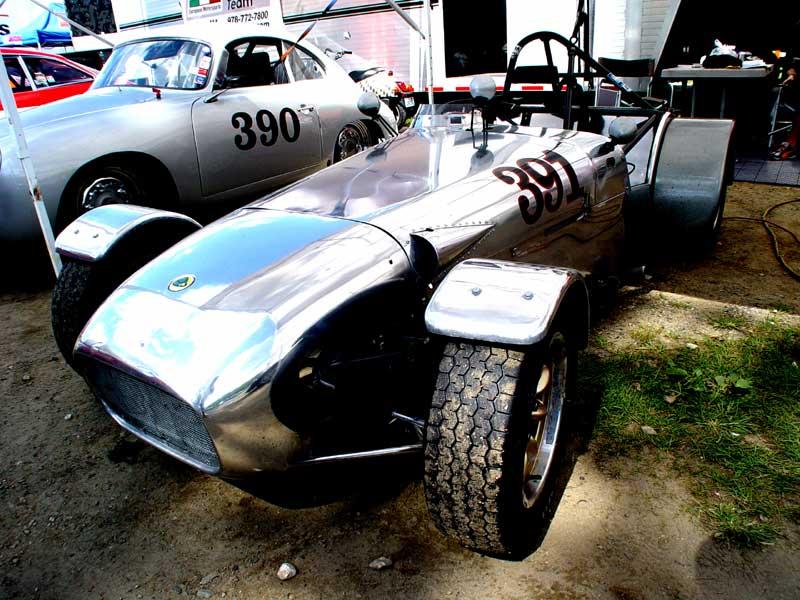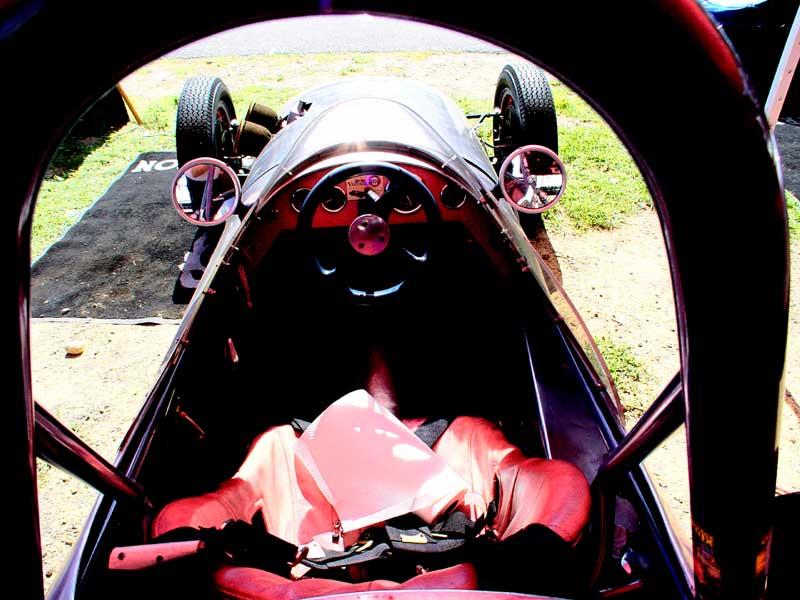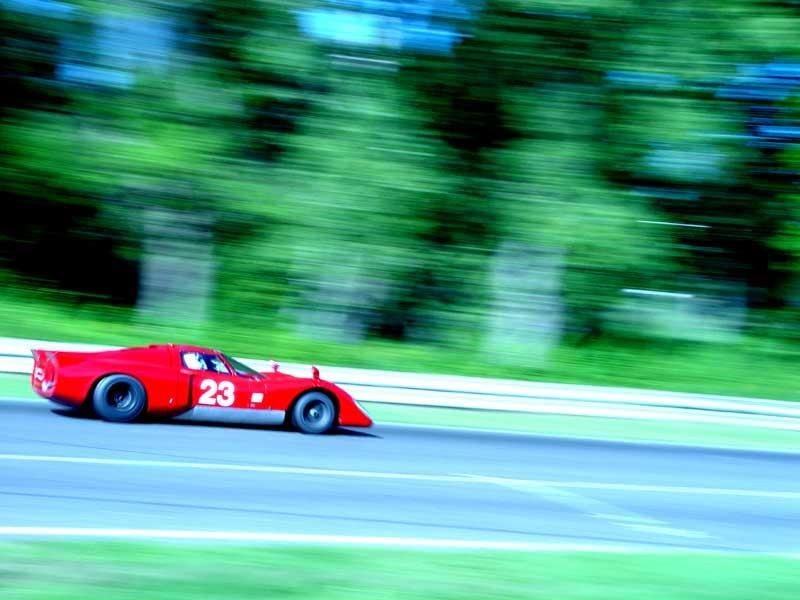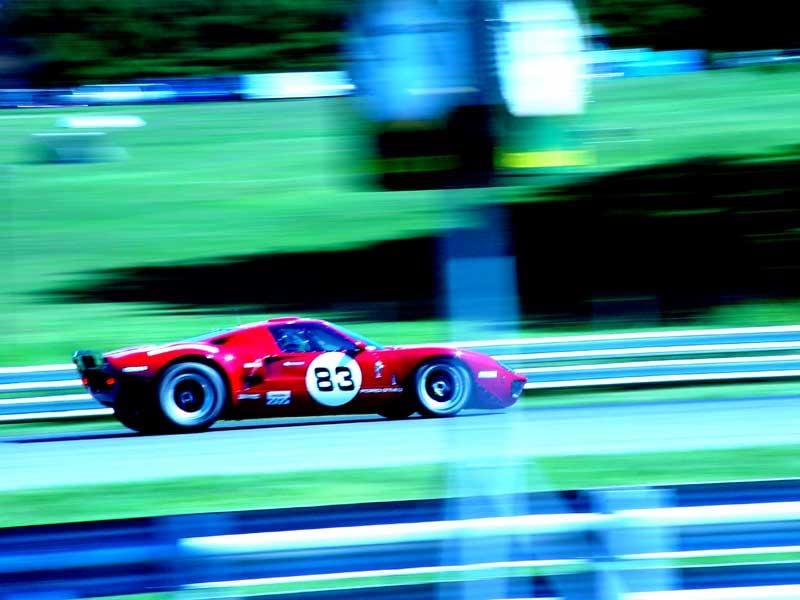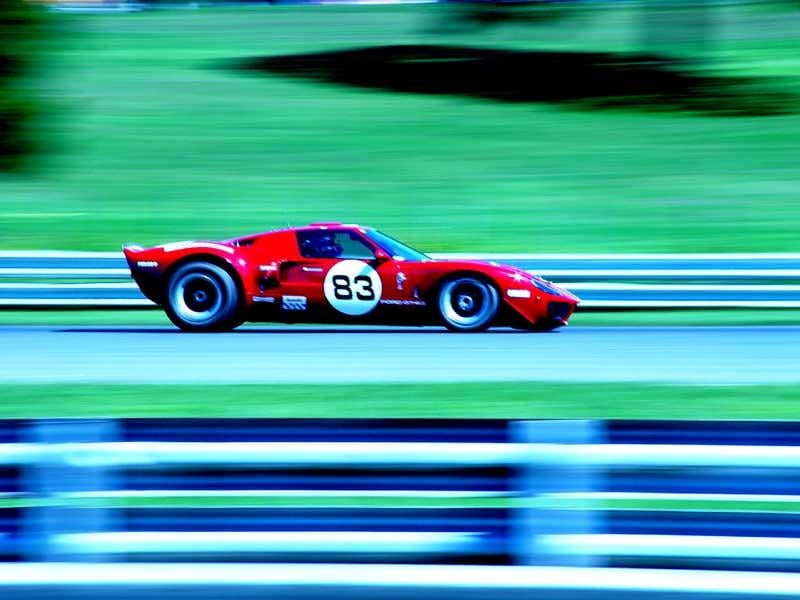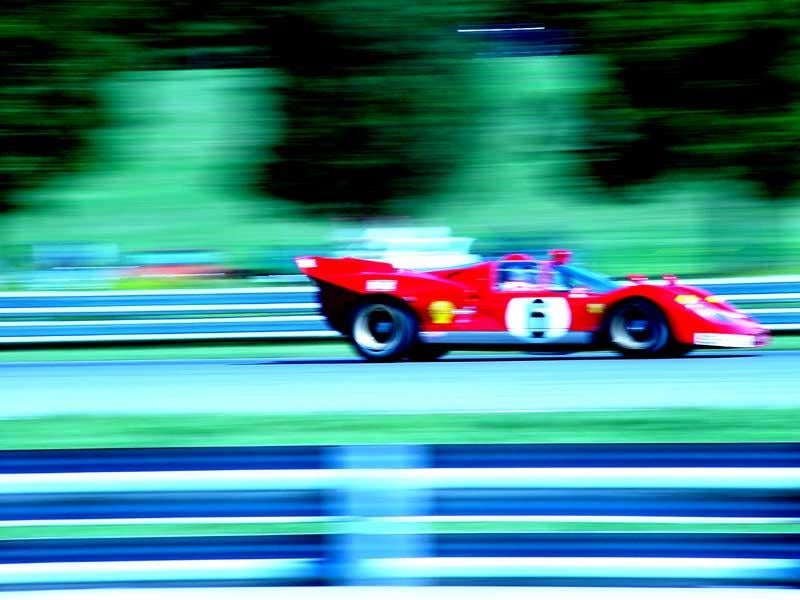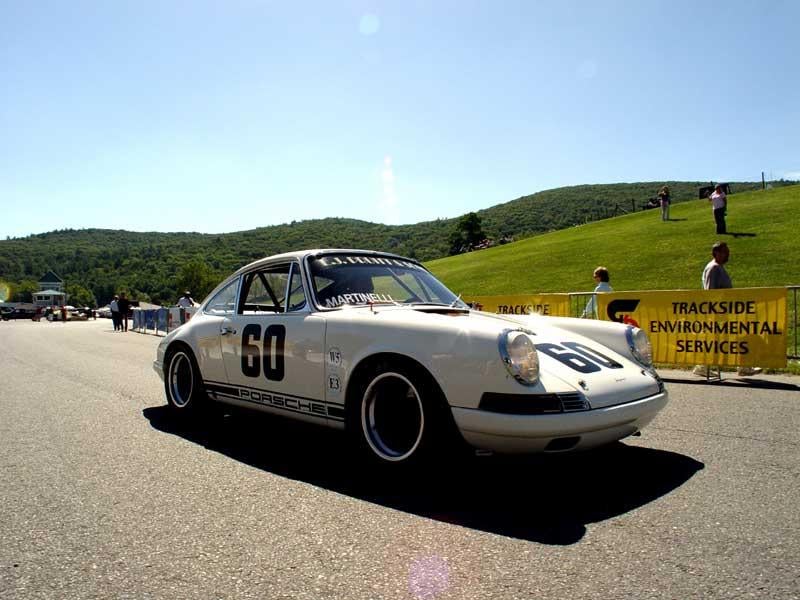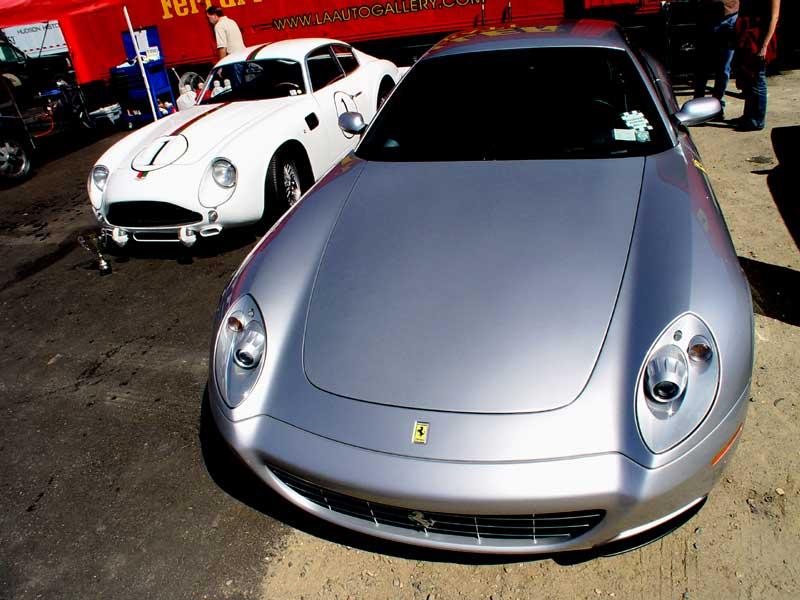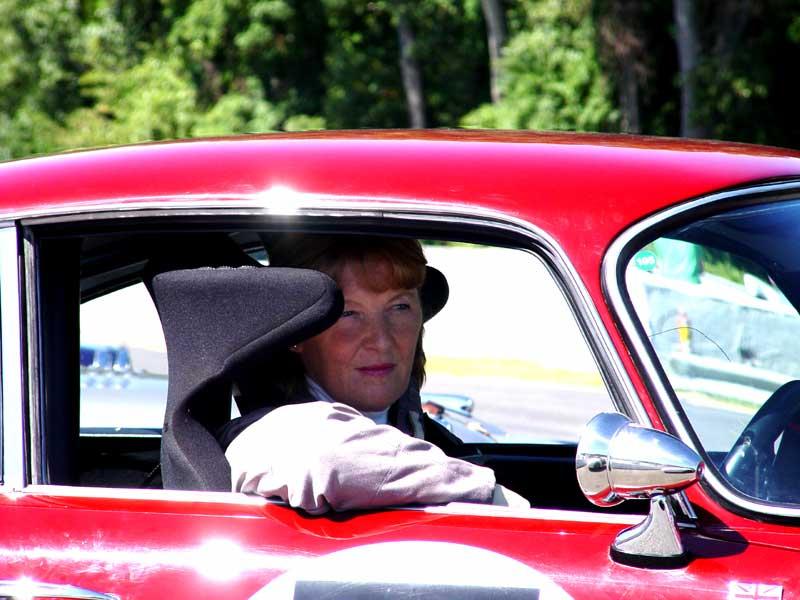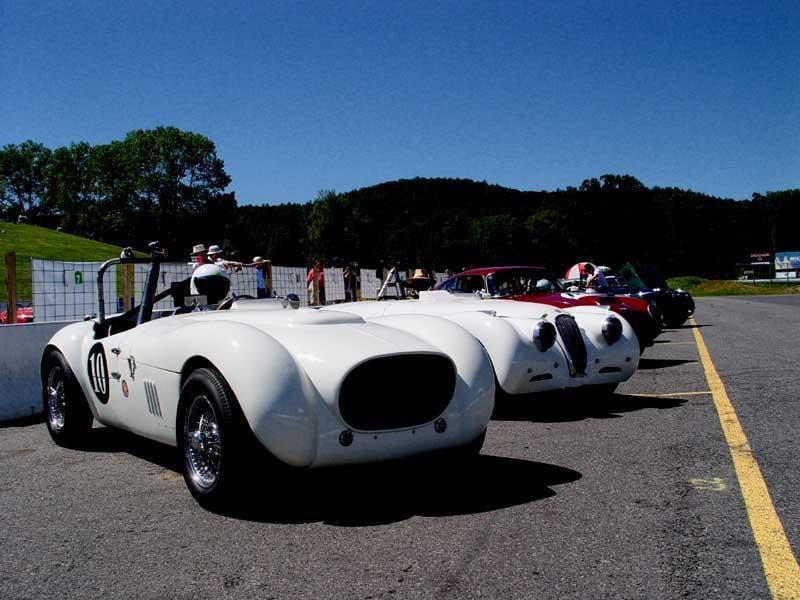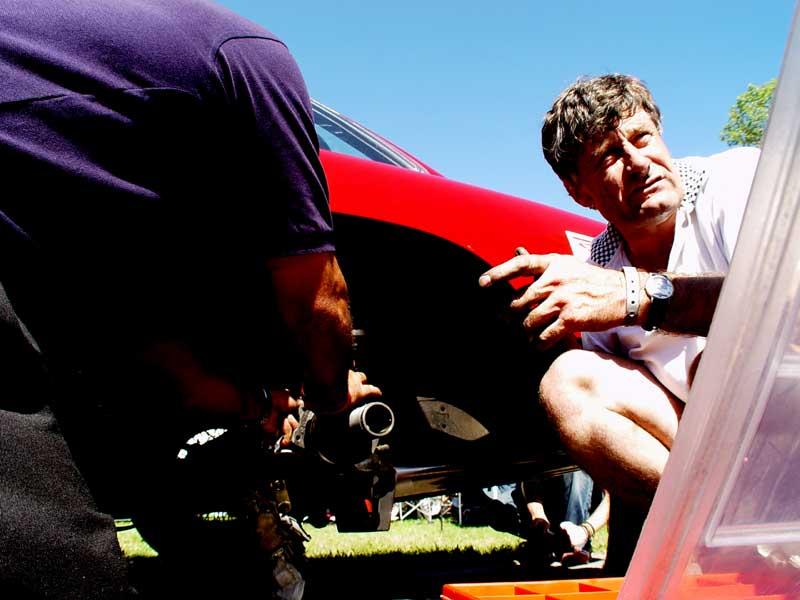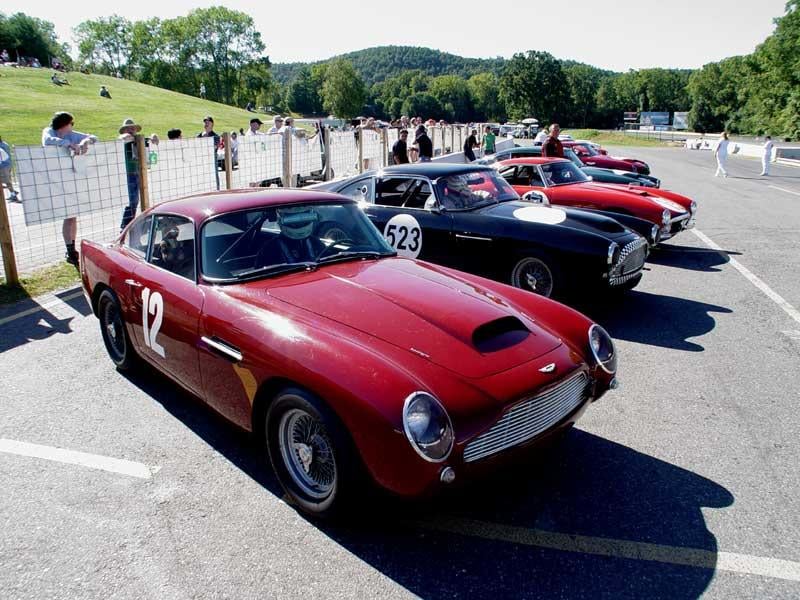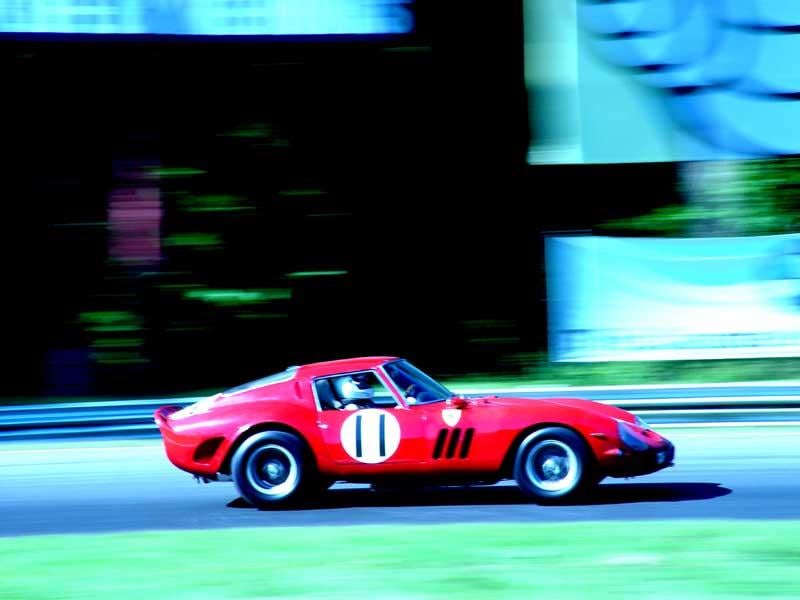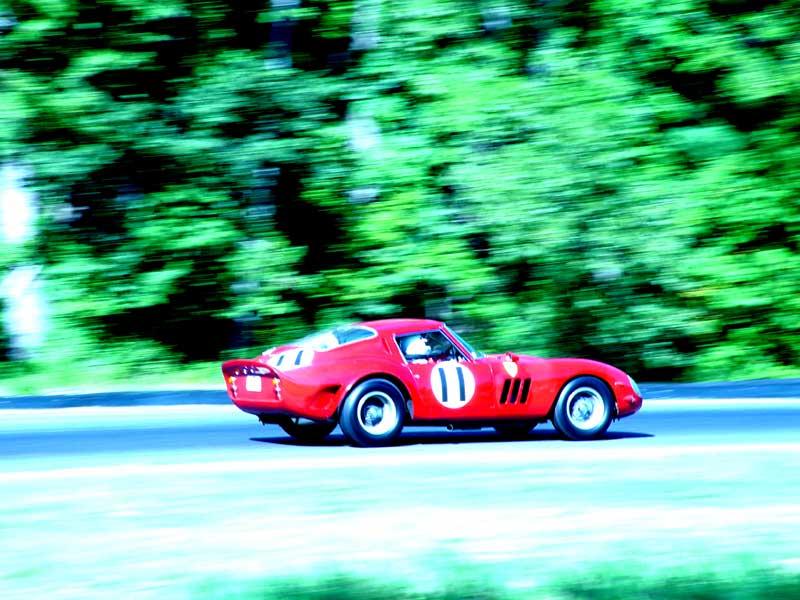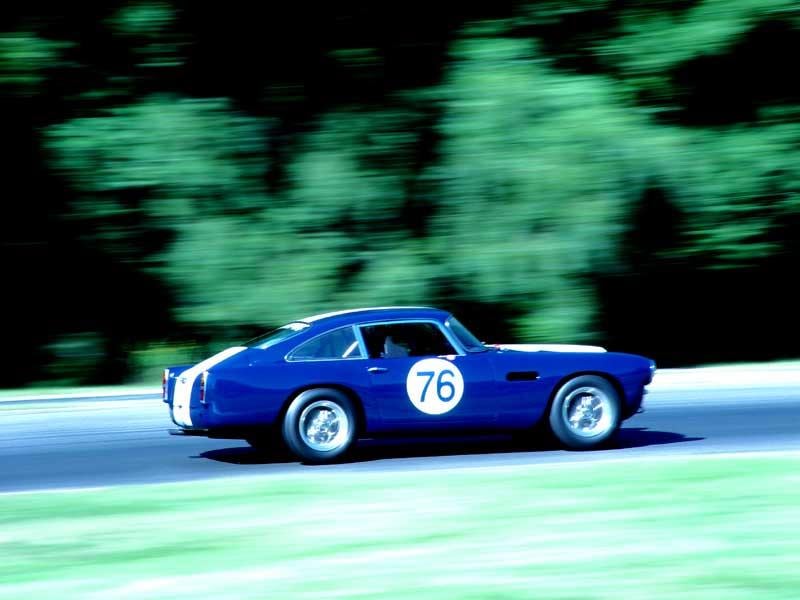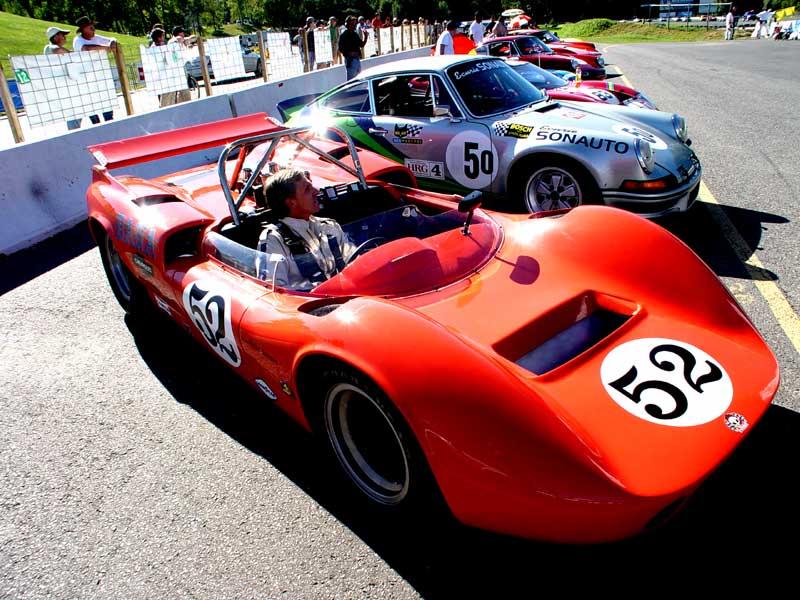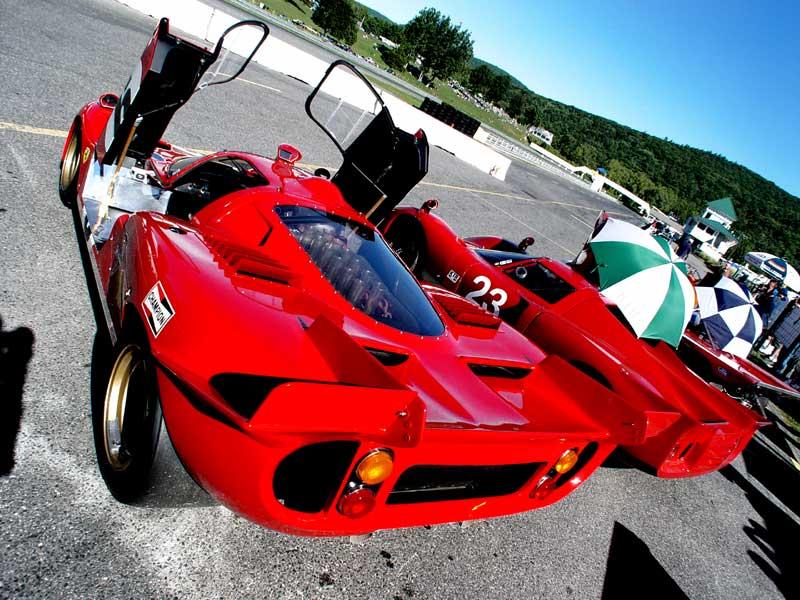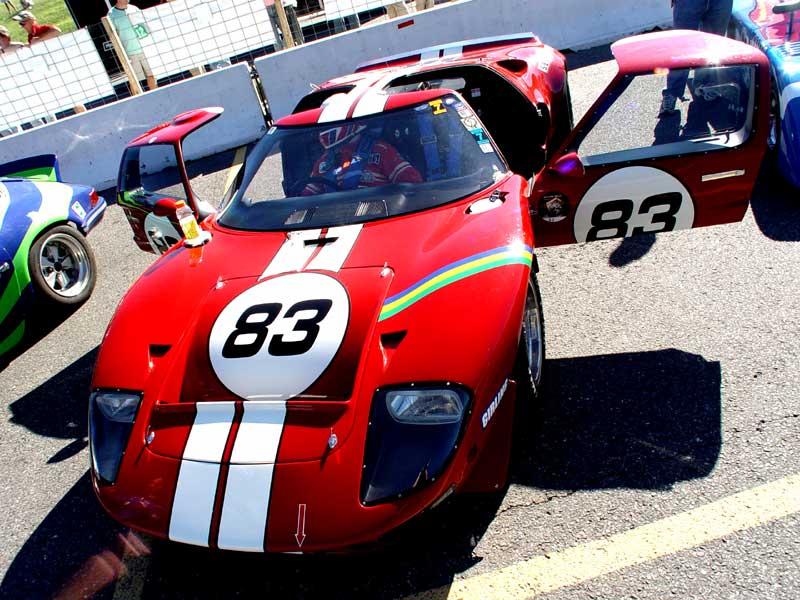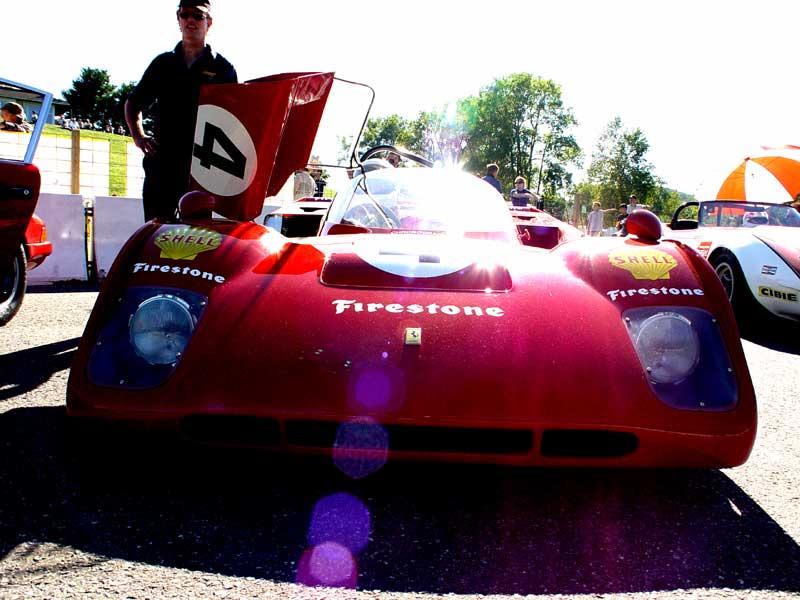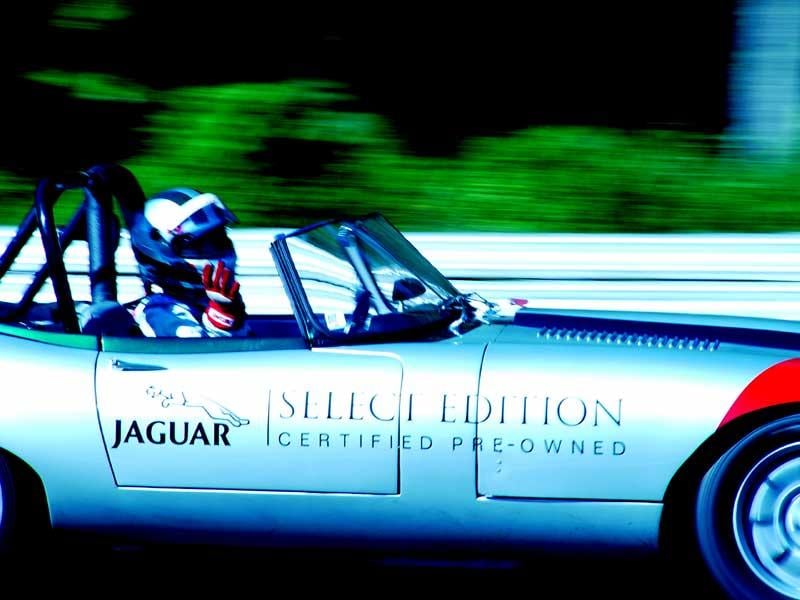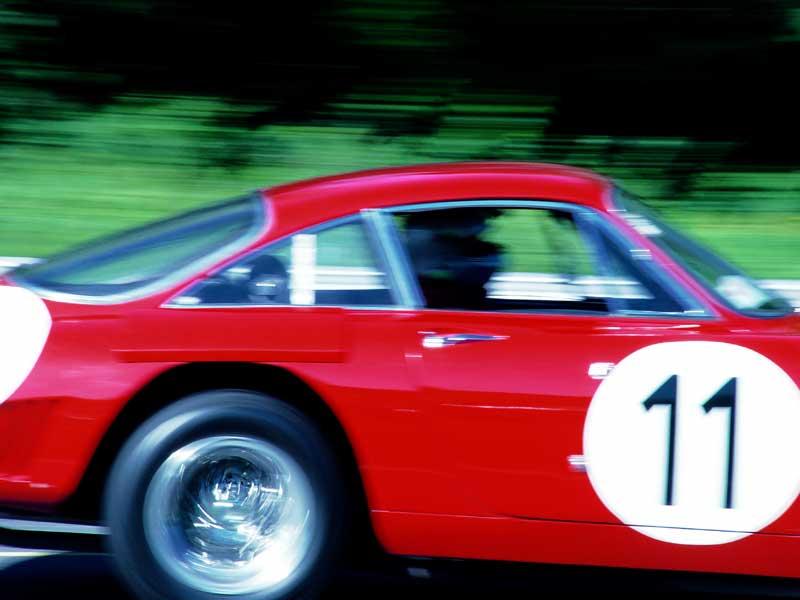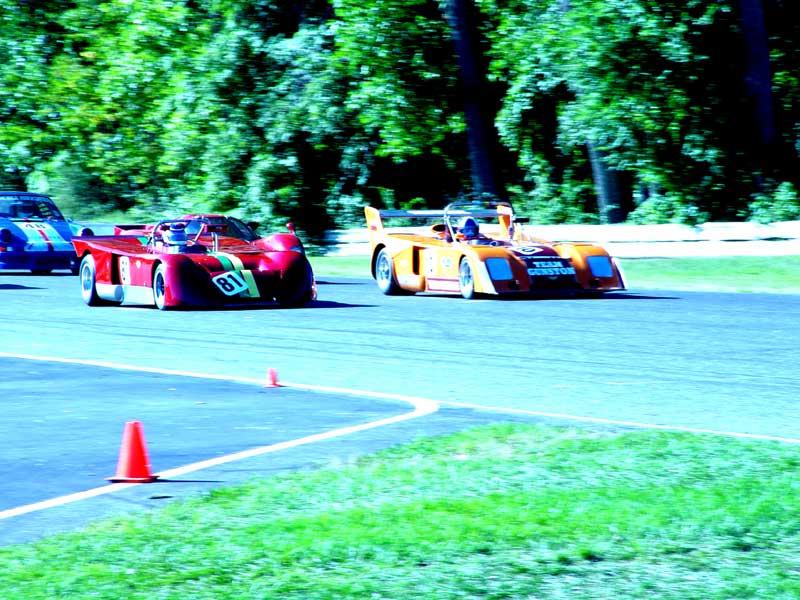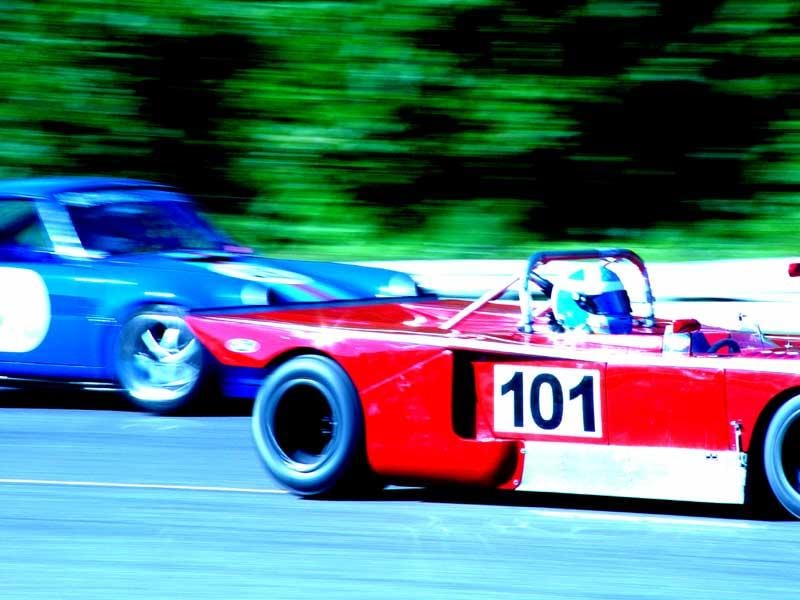 ---
ClassicInside - The Classic Driver Newsletter
Free Subscription!