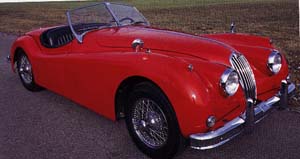 Of the two outstanding Ferraris from the "S" collection, one sold right on estimate, but the other failed to find a new home. The successful car was the Tour de France-inspired 1959 250GT Spyder California, beautifully restored but nonetheless highly original, which went for just over a million Swiss Francs: 1,058,000 to be precise, including commission.
Sadly the highly exclusive 1960 Ferrari 250GT Nembo Spyder, the very car to elevate the Nembo name (a contraction of Neri and Bonacini) to the ranks of the truly admired coachbuilders, failed to sell.
The only car, other than the California Spyder, to fetch more than half a million Swiss Francs was another Ferrari: the 1971 365GTS/4A Daytona Spyder, also from the "S" collection. This drew a respectable SFr580,700.
Although two-thirds of the entries did sell, some of the more enticing lots proved disappointing on the night. For example, the rare and stylistically inspired 1959 BMW 507 Roadster – again from the "S" collection – which was hoped to bring in bids between SFr300,000 and SFr350,000, did not find a buyer.
More cheerfully, the 1962 Mercedes-Benz 300SL Roadster went for SFr303,200, while the 1949 Bentley Mk VI Cresta Continental Coupe sold well over estimate: at a final price SFr292,100.
Please see the Auction Results.
Text: Charis Whitcombe