11th March 2002 Bonhams at Musee de l'Automobile, Geneva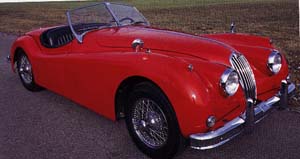 The heart of Bonhams' sale in Geneva on 11th March is the "S" Collection. This is a European gathering of post-war convertible sports cars, most of which have spent time on display in Geneva's Musee de l'Automobile, the scene of Monday's auction.
Ferrari and Maserati feature prominently in the collection as, to a lesser extent, do Mercedes-Benz and BMW. Interestingly, however, there are no Aston Martins as these cars don't appeal aesthetically to "Mr S". Porsche is also absent, due to their typically small-engined cars of that era.
Most outstanding among the "S" cars are two Ferraris. First, there is a 1959 250GT Spyder California, the lightweight, Tour de France-inspired roadster. Previously red, with black interior, the car was comprehensively restored in the late 1980s including repainting the coachwork in white, and reupholstering the interior in cream leather. The estimate of SFr900,000 – 1,200,000 pays homage to the unmolested condition of the car.
Secondly, there is the genuinely one-off 1960 Ferrari 250GT Nembo Spyder, which offers beauty, simplicity and extreme exclusivity. This is the first car built by coachbuilders Neri and Bonacini (their names were contracted to Nembo, an Italian cartoon hero).
It is hard to pick highlights from the other "S" cars as there are so many objects of desire. But high among them is the 1959 BMW 507 Roadster, a model which 40 years later provided the styling precedent for the BMW Z8. Aimed at the American market, the 507's New York launch in 1955 fell a bit flat, perhaps because the price of $9,000 was double that of a Ford Thunderbird or Chevrolet Corvette. Although it was beyond the financial reach of most buyers, 507 owners eventually included Elvis Presley, Ursula Andress, Prince Rainier of Monaco and the Aga Khan. In all, just 252 507s were sold before production ceased in 1959. In Geneva, the 507 is expected to fetch SFr300,000 – 350,000.
Incidentally, buyers who were interested in the 1969 Intermeccanica Italia Spyder should note that it has been withdrawn from the Geneva sale.
Outside the "S" Collection, notable entries include a 1954 Mercedes-Benz 300SL Gullwing Coupe – the 93rd Gullwing built – and an immaculately restored 1949 Bentley Mark VI "Cresta Continental".
Every major sale these days seems to have its Jaguar XJ220. The one in Geneva is a lhd 1992 model in metallic British Racing Green, carrying an estimate of SFr230,000 – 280,000. With just 172km on the odometer, the car is claimed to be "virtually brand new".
Please see the Provisional Auction Entries.
Text: Charis Whitcombe