'Old Bill', George Brough's own 1922 racing SS80, sells for £291,200
On 23 October 2012, H&H Classics achieved the highest price for a Brough motorcycle at public auction when it sold the celebrated bike known as 'Old Bill' for £291,200.
Once owned and raced by marque founder George Brough, the 1922 Brough SS80 was appearing on the open market for the first time in over 50 years. H&H Classics reports that bidding came from three continents, with keen interest both in the room and on the telephone.

It is "now the centrepiece of a significant overseas collection".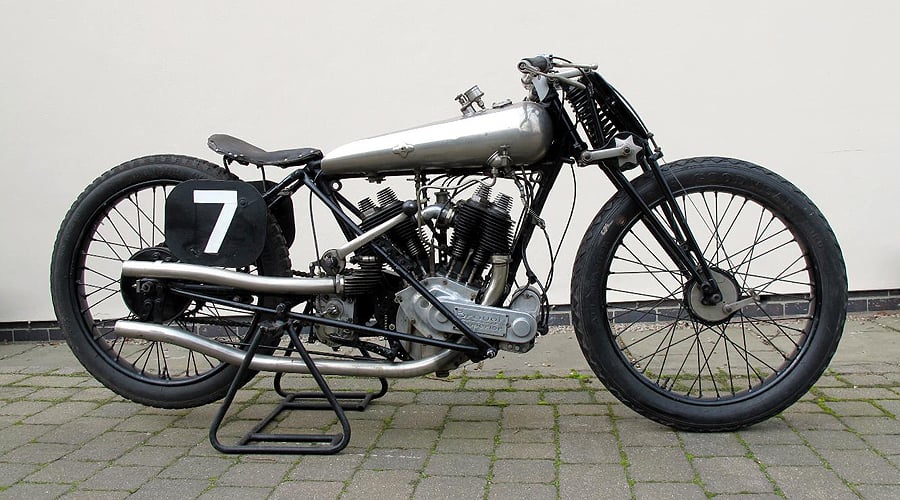 Two other Brough Superiors found new owners at the sale, the 1928 SS100 achieving £100,800, the 1937 11/50, £28,000.

Photos: H&H Classics