'Food Finish' from The Deli Garage
No, it's not a takeaway curry for loyal customers collecting their Hindustan Ambassador from its annual service. 'Food Finish' is just what the world's been waiting for: edible gloss spray paint for cooked foodstuffs.
Now, why hasn't someone thought of this before? Available in four 'flavours' – Gold, Silver, Red and Blue – the small, 100ml cans can be used to give that Christmas turkey roast extra sparkle.
The paint cans are just one item in a range of products from the fun-filled German online store The Deli Garage that also includes 'Grape Battery', 'Choco Glue' and 'Oilchange' olive oil.
In case you're wondering what the Food Finish experience is like on the tongue it is - as you'd expect - completely tasteless.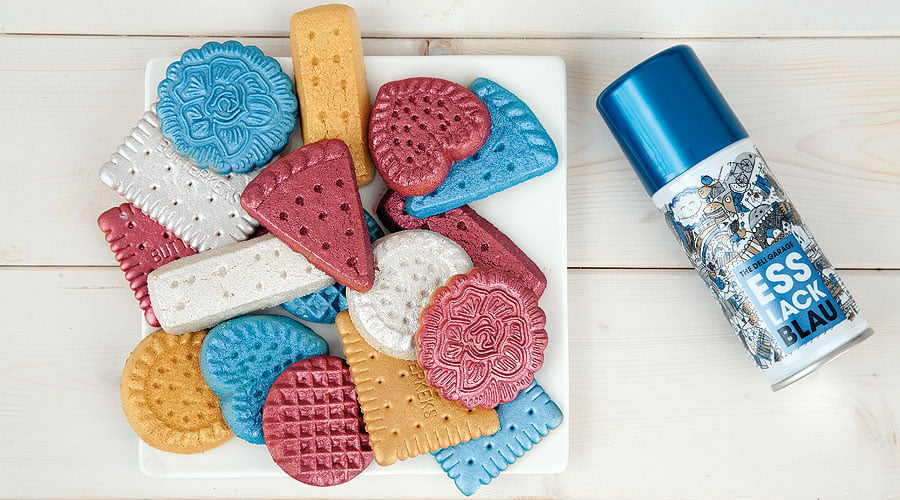 For further information, and online orders, visit
www.the-deli-garage.com
.
Text: Steve Wakefield
Photos: The Deli Garage