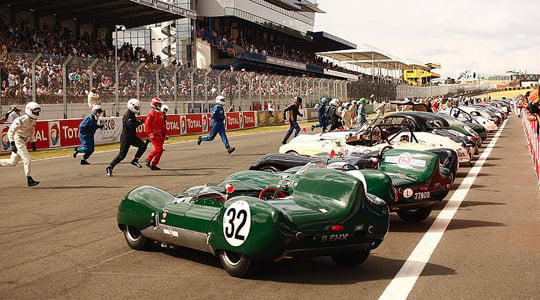 It takes a brave man to bring motor racing to the screen. The boys behind Top Gun and Alien know a thing or two, however, and are believed to be looking at a drama series based on sportscar racing in the immediate post-War period.
News agency Reuters reports that "the drama tells the true story of a group of young drivers from America, England [sic], Germany, France and Italy who battle the odds to compete in the world famous race [Le Mans] against the backdrop of destruction left in the wake of World War II."
It aims to please an international audience (though maybe not the Scots, Irish or Welsh...), and will take its storyline – apparently – from the Wallace Wyss book, 'Shelby: The Man, The Cars, The Legend'.
I think you know who the good guys will be.
Whether it will be more Donald Duck than Draper remains to be seen. Whatever, we eagerly anticipate the first episode and, like all members of the specialist media, will give it the fairest possible review. Oh yes.
Text: Steve Wakefield
Photo: SDE
---
ClassicInside - The Classic Driver Newsletter
Free Subscription!