This listing is no longer available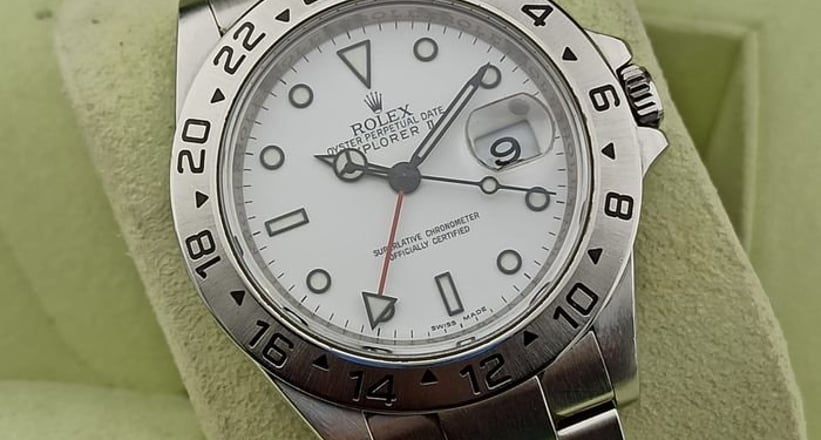 Location
Description
Item: Rolex Oyster Perpetual Explorer 2 16570 Stainless Steel Men's Watch
Brand: Rolex
Model: 16570
Movement: 3185
Date: Quickset Date
Dial: Original white dial
Bracelet: Original Rolex solid oyster bracelet-19/20 cm
Diameter: 40mm (excluding crown)
Box & Papers: No box and no paper
Authenticity: Whole watch is signed and 100% authentic
Working Condition: This watch has been checked by our watchmaker recently and guarantee keeping accurate time and normal wearing scratch.
Expedited shipping via fedexThis watch is for sale on Catawiki. To have more information or to place a bid click on the "BID NOW" button.