This listing is no longer available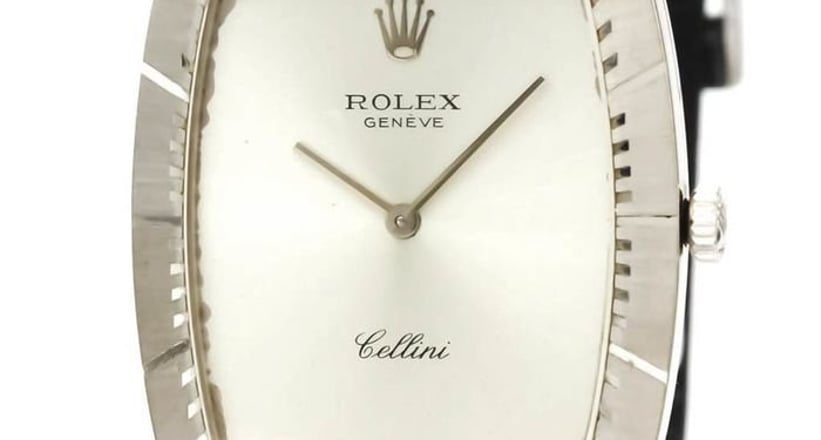 Location
Description
Maker: Rolex
Line: Cellini
Model Number: 4087
MPN: 4087
Style: Dress/Formal
Dial color: Silver
Material Band: Leather
Material Case: White gold (18K)
Watch Movement: Manual Winding (Mechanical)
Case Width: 27mm / 1.06''
Gender: Men
Condition: Used (acceptable)
Serial Number: 4327564
Accessories: None
Condition Rank: Rank B Used - Traces of usage, damages / dirt can be seen but it is still in acceptable Condition for continued usage
Shipping Weight: 50g / 1.76oz.
Wrist Size (min-max): 15cm - 18.5cm / 5.9'' - 7.28''
Damages Glass: Insignificant
Damages Dial: Slight
Damages Hand: Insignificant
Damages Case: Slight
Damages Bezel: Insignificant
Damages Crown: Insignificant
Damages Caseback: Slight
Damages Band: None
Band: Not original / aftermarket
Lot will be shipped from Japan. Customs duties in your own country may apply. If winning bidder decides to cancel / withdraw they will bear risk, cost of all shipping and return import duties of seller. This item will be packed very well and will be shipped insured.
BF540782This watch is for sale on Catawiki. To have more information or to place a bid click on the "BID NOW" button.