This listing is no longer available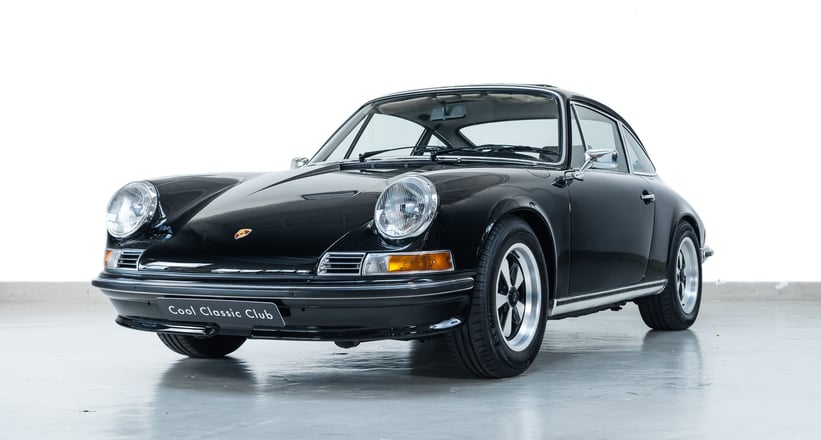 1972 Porsche 911
S - Ölklappe - Nut & Bolt restored
Location

Performance

190 PS / 140 kW / 188 BHP
Description
- German below -
They've outlasted hippies, disco and yuppies. Is it any wonder they hold their value so well? –
In 1964, the Porsche '901' was born in Stuttgart. After Armand Peugeot and Ferdinand Porsche had fought over the 0 in the middle, Ferdinand decided to cut his losses. Something with the motto; Choose your battles. The '911' was an immediate hit; Nowadays Porsche is equivalent to the 911.
In 1972 the 'Ur-911'er was slightly modified before it became the G-model. This modification proved perfect on paper. After the battery was split in two in the nose for weight distribution, the fluids distribution could not be left behind. An oil system was then chosen that could be refilled with an 'oil valve' at the rear. In the old days everything was better, gas stations were manned and they even filled up for you! You guessed it; most 72'ers ran on mixed fuel…
After only 989 units, production with the oil valve was already discontinued because of this problem. The smallest production number for Porsche's 911s, to this day. And then this is also the 911 S. Something about a faster icing on the cake.
And then ours in particular; an example with everything our air-cooled heart desires; fully nut&bolt restored and rebuilt, original Recaro sport seats, black-black, electric sunroof, matching numbers, matching colors, original Portuguese delivered. We've got you covered.
Did you spend your youth dreaming about someday owning a Nissan? After all, we know how many decades you've waited. –
--
Sie haben Hippies, Disco und Yuppies überdauert. Ist es da ein Wunder, dass sie ihren Wert so gut halten? -
1964 wurde in Stuttgart der Porsche "901" geboren. Nachdem sich Armand Peugeot und Ferdinand Porsche um die 0 in der Mitte gestritten hatten, beschloss Ferdinand, einen Schlussstrich zu ziehen. Frei nach dem Motto: Choose your battles. Der '911' war sofort ein Hit; heute ist Porsche gleichbedeutend mit dem 911.
Im Jahr 1972 wurde der 'Ur-911'er leicht modifiziert, bevor er zum G-Modell wurde. Diese Modifikation erwies sich auf dem Papier als perfekt. Nachdem die Batterie zur Gewichtsverteilung in der Nase zweigeteilt wurde, durfte die Flüssigkeitsverteilung nicht auf der Strecke bleiben. So entschied man sich für ein Ölsystem, das über ein "Ölventil" am Heck nachgefüllt werden konnte. Früher war alles besser, die Tankstellen waren bemannt und haben sogar für Sie getankt! Sie haben es erraten; die meisten 72'er liefen mit gemischtem Kraftstoff...
Nach nur 989 Einheiten wurde die Produktion mit dem Ölventil wegen dieses Problems bereits eingestellt. Die kleinste Produktionszahl für Porsches 911er, bis heute. Und dann ist das auch noch der 911 S. So etwas wie ein schnelleres Sahnehäubchen.
Und dann unseres im Besonderen; ein Exemplar mit allem, was das luftgekühlte Herz begehrt; komplett mutter&bolt restauriert und neu aufgebaut, originale Recaro-Sportsitze, schwarz-schwarz, elektrisches Schiebedach, matching numbers, matching colors, original portugiesisch ausgeliefert. Wir haben alles für Sie.
Haben Sie Ihre Jugend damit verbracht, davon zu träumen, eines Tages einen Nissan zu besitzen? Immerhin wissen wir, wie viele Jahrzehnte Sie darauf gewartet haben. -