This listing is no longer available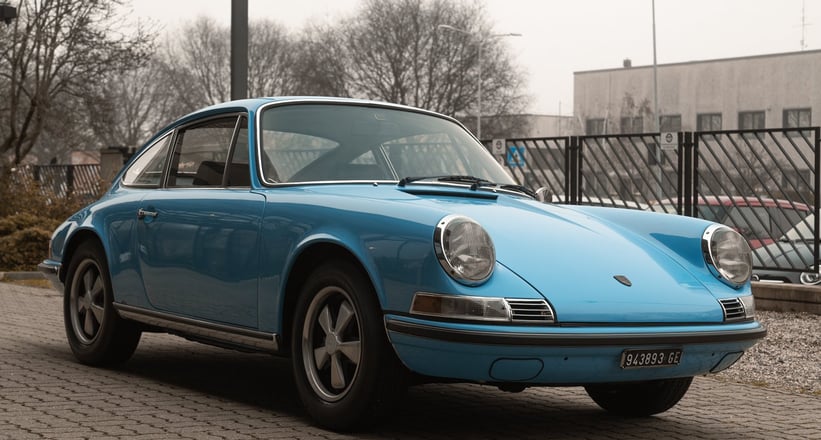 Location
Description
Odometer reading 14144 km
Authenticity Matching Colors & Matching Numbers
License Plate Black, GE
In 1969, only four years after the birth of the 911, Porsche adopted a more powerful engine, which, in the new version, went from 2 liters to 2.2.
The goal is not the search for more power and performance tout court, but rather, greater elasticity and progression, two precious characteristics for daily use.
The power rises, in the S version, to 180 Hp, while the base of the range is represented by the T model, with the 2.2-liter not injection, but carburetors that develope 125 Hp.
The self-locking differential, is an optional on request and the set-ups, in general, begin to be enriched and significantly differentiate between the various versions offered.
- Car with original Genoa black plates
- Regular documents
- Weber body carburetors
- Pastel blue bodywork and black leather interior.
- Overhauled engine.
- Matching numbers and colors.
- The car is in excellent condition thanks to a nice restoration that involved most of the mechanical parts and the bodywork which is presented in its original color, with corresponding numbering.
- Original interior.
- Original rims. New grilles, moldings, lettering and badges.
This classic Porsche 911 T 2.2 represents the classic "passion investment" to drive, but also destined to maintain (if not increase) its value over time.
Today it is possible to view the car online, by booking a call with one of sale operator, via Skype, Zoom, Whatsapp and Google Meet platforms.
!