1989 Porsche 911 "Turbo"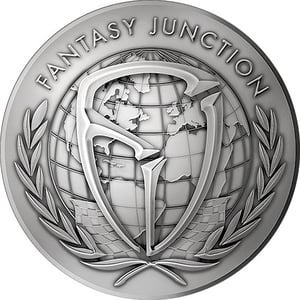 Location
Description
Final production year G50 5-Speed example in original paint with just 20,000 miles from new.1989 Porsche 930 TurboChassis Number – WP0JB0938KS050390Engine Number – *68K00719*Exterior Color – BlackInterior Color – Tan leatherEngine – 3.3 Liter Turbocharged Flat-6Transmission – 5 speed manualCurrent Miles – 20,000 miles
General HistorySince its introduction a half century ago, the Porsche 911 Turbo (also known as the 930) has occupied a continually vaulted position as an icon of performance supremacy. After unprecedented success pioneering turbocharged engines in the 917 Can Am and 911-based sports cars, Porsche shocked the sports car world by developing a reliable and capable turbocharged road car. Contemporary road tests battled for superlatives as the 930 quickly distinguished itself among the supercar elite, arriving as a game-changer for Porsche, heralding performance perfection that continues to stun enthusiastic admirers decades later.Juxtaposed against the earlier RS, a raw and elemental homologated race car adapted for the road, the 930 was a proper flagship; a luxurious and refined car with capable performance, further proven on the racetrack. The 930's lurid fender flares and rear spoiler gave the car a distinctive and aggressive presence, gracing cover after cover of top performance magazines. Although relatively affordable and overlooked by collectors for many years, 930s have emerged as collectible icons of sport car supremacy thanks to their dramatic styling, innovative technology, and direct connection to Porsche's racing dominance and heritage.Initially available in a non-intercooled 3.0-liter variant, the 3.3-liter intercooled variant superseded the 3.0 for the 1978 model year. By 1980, US laws prevented further sale of the 930 until 1986 when the incorporation of an oxygen sensor, electronic assistance for the mechanical fuel injection system, and a three-way catalytic converter permitted these glorious cars to return to the US. However, this too did not last as the hammer came down on production with 1989 as the final offering. Today, with a mere 639 US spec Turbo models produced in the final year, these 5-speed manual final year G50 J-Series cars are continually sought-after for their performance and rarity.History of this ExampleThis factory black 930 Porsche was ordered new with the following options, confirmed by the option sticker located under the front storage lid. L700 – Black PaintQH – Cashmere LeatherC03 – California Type Car158 – Blaupunkt Cassette Stereo 220 – Locking Differential (405)243 – Shorter Gear Shift Lever494 – Amplifier System498 – Without Rear Model Designation513 – Lumbar Support Right Seat586 – Lumbar Support Left Seat650 – Sunroof935 – Seat Cover Rear RLL975 – Velour Carpet in Luggage Compartment980 – Seat Cover Ruffled LeatherThe first owner retained the car until it was offered for sale on BringaTrailer https://bringatrailer.com/list... where it sold on February 6, 2022. Southern California ownership is documented in the current Carfax, dating back to 1994, at which time the title was assigned in his name. After purchase in 2022, the second owner transported the car to Argentina where it remained in port storage until the owner elected to transport it back to California where it remains today. Consecutive accumulated mileage under first and second (current and consigning) ownership along with services and emissions inspections with passing results are documented in the recent Carfax. Additionally, the factory paint 700 9 2 Black Schwartz A1 indicated on the inner fender, has been digitally metered returning single digit readings throughout all metal body panels. These numbers are further validated by the preservation-based condition of the chassis and interior. Currently, 20,000 miles are indicated on the six-digit odometer, which are believed to be accurate for this example.Current Condition
Today this Porsche 930 presents as an honest and well-preserved low mile 930 Turbo. The original black paint is remarkably glossy throughout with all trim, emblems, lenses and lighting exhibiting excellent finishes indicative of low mileage cars. The body is laser straight with excellent panel gaps and smoothly operating doors, hood, and deck lid. The hood has light scratch marks and some minor road chips are noted in the front facing surfaces, but otherwise the finish is excellent, deep, and glossy. The glass is in excellent condition with the correct Sekurit branding and Sigla brand for the windshield. Close inspection of the rubber trim, gaskets, bumper trim, and trademark rear wing rubber are indicative of original Porsche assembly and remain in excellent condition. The factory Fuchs wheels are in excellent condition with correct satin black finish and black lug nuts. A set of Pirelli Cinturato P7 radial 205/55 VR15 front and 245/45 VR15 rear tires are mounted.The interior is in excellent original condition showing beautifully preserved finishes, lightly used, and properly cared for under current and previous ownership. Interior amenities include power windows, power sunroof, power front seats, and air conditioning, all of which function properly including the AC which works but does not blow cold. The seats are in excellent condition with supple leather and excellent sheen. The 5-speed G50 5-speed shifter and leather boot are also in excellent condition. The carpets are original as well and show only minor areas of age. The headliner, visors, and surrounding trim also remain in excellent condition including the sunroof inner liner and metal guide rails offering smooth sunroof tracking. The dashboard is in very good condition without cracks or abrasions, while the gauges and switches are correct and in excellent cosmetic condition showing vivid color, bright colored needles, and excellent detailing. An Alpine AM/FM Cassette stereo unit is installed with rear deck and door speakers. The door panels are in excellent condition as well and the rear seats, which appear to have never been used judging by the near new finish to the leather and exceptional condition of the seat belts and latches. The condition and integrity of the interior further supports the indicated low mileage and owner care.The engine compartment appears to be original but has been updated with an aftermarket Andial Sport intercooler and a K27 turbocharger. The engine is stamped *68K00719* which is numerically consistent with other Porsches in this series. The engine compartment is representative of an original low mile example including correct emissions stickers, factory fittings, and correct components. The front storage compartment is also pleasingly original with very clean factory carpet and all structural elements beneath the carpet appearing just as they left the factory. A front strut brace has been installed for added stiffness. The correct red collapsible space saver spare tire is in place as is the factory VIN stamping. Lifting the smuggler's compartment lid, the AC components are packaged and preserved consistent with factory installation and all remaining Porsche factory details are original and preserved including a correct factory paint sticker indicating black, located on the left front inner fender. The underside of the car is clean, dry, and shows no evidence of compromise to the floor or structure, once again supporting the originality and low miles indicated on this car. The rear suspension is outfitted with a set of Bilstein brand shock absorbers are fitted. The suspension components are clean and dry, the heat exchangers in excellent condition, and the underside bears the correct matching VIN sticker and 5-speed G50 manual transmission casing in excellent condition.The car runs and drives very well. The engine flicks to life quickly, settling into a deep Porsche air-cooled idle. The clutch engages smoothly and releases properly. The factory G50 5-speed synchromesh transmission operates smoothly, assisted by the hydraulic clutch which makes both up and downshifts easy and smooth. The steering delivers a responsive and communicative 911 feel and the chassis and suspension are tight and reassuring. The driving experience of this sympathetically preserved low mileage 930 makes it one of the last of the great 1980s era performance cars that can be readily enjoyed and proudly shown.This is an excellent opportunity to acquire a long term, California owned, low mileage Porsche 930 Turbo with excellent preservation and presentation. For anyone seeking a spectacular performance car of iconic design, this 930 Porsche is bound to reinvigorate the passion for driving exuberance, perfectly heralded upon release and still capable of delivering today.Included with this CarThis exceptional Porsche 930 Turbo is sold with a set of tools and roll, an original air compressor, factory jack and spare tire, two sets of keys, and license plate mounting hardware suitable for factory front and rear bumper mount attachment.
Please note: The title for this offering is in transit at this time.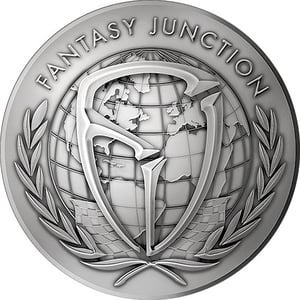 ---
Emeryville
94608
California
United States

Contact Person
Kontaktperson
---