1978 Porsche 911 "Turbo"
3.0 Typ 930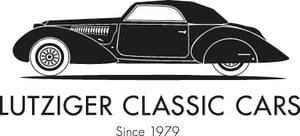 Location

Performance

260 PS / 192 kW / 257 BHP
Description
Porsche 911 Turbo 3.0 Type 930
First registration 04.1978
Swiss delivery
Matching numbers and colors
Porsche certified
Swiss road registration with veteran entry
Enthusiasts pay attention! Here we offer a unique Porsche 911 Turbo 3.0 Type 930 from 1978. This exceptional vehicle captivates not only by its timeless elegance, but also by its excellent condition and its remarkable history.
The Porsche 911 Turbo 3.0 Type 930 is a true classic and a symbol of supreme engineering and sports car passion. This example was delivered in 1978 in Switzerland by AMAG and has been owned by the third enthusiast for 32 years.
The Porsche 911 Turbo 3.0 was custom built at the factory for a Swiss customer. It is painted in its original Silver Metallic color and features a unique Feng Shui interior - Dark Green carpet (forest), Green leather center panels (grass) and Blue upper panels (sky) - which gives the car a unique touch. With only 98,000 original miles on the clock, this Porsche has always been lovingly maintained and cared for. The comprehensive on-board folder contains all documentation, including the owner's manual, service booklet and emissions maintenance document. The Porsche birth certificate confirming matching numbers and special equipment is also present.
This Porsche 911 Turbo 3.0 Type 930 is in extremely original condition and has been treated with great care. The air conditioning, electric sunroof and second exterior mirror are part of the original factory optional equipment.
If you are looking for a timeless classic that is in excellent condition, don't miss this offer. This Porsche 911 Turbo 3.0 Type 930 will make your dream of a sports car from days gone by come true.
Contact us today to schedule a viewing. This jewel of automotive history is waiting for its next lucky owner!
The Porsche 930, better known as the Porsche 911 Turbo, is a sports car that was produced from 1974 to 1989 based on the Porsche 911.
When it was introduced in October 1974 at the Paris Motor Show, the car was the fastest mass-produced sports car in Germany. The 930 was the first production sports car in which Porsche installed a turbocharger. It was Porsche's top model, initially offered only as a coupe, and from 1987 also in Targa and Cabriolet body versions.
The related Porsche 934 and Porsche 935 racing models were successfully entered in Groups 4 and 5 of the World Sports Car Championship and also in Division 1 of the German Racing Championship
Errors, mistakes and prior sale reserved.
More, detailed pictures of this Porsche 911 Turbo 3.0 Type 930 can be found on our homepage www.lutziger-classiccars.com
DEUTSCH:
Porsche 911 Turbo 3.0 Typ 930
Erstzulassung 04.1978
Schweizer Auslieferung
Matching numbers and colors
Porsche zertifiziert
Schweizer Strassenzulassung mit Veteraneneintrag
Liebhaber aufgepasst! Hier bieten wir Ihnen einen einzigartigen Porsche 911 Turbo 3.0 Typ 930 aus dem Jahr 1978 an. Dieses außergewöhnliche Fahrzeug besticht nicht nur durch seine zeitlose Eleganz, sondern auch durch seinen hervorragenden Zustand und seine bemerkenswerte Geschichte.
Der Porsche 911 Turbo 3.0 Typ 930 ist ein wahrer Klassiker und ein Symbol für höchste Ingenieurskunst und Sportwagenleidenschaft. Dieses Exemplar wurde 1978 in der Schweiz durch AMAG ausgeliefert und ist seit 32 Jahren im Besitz des dritten Liebhabers.
Der Porsche 911 Turbo 3.0 wurde für einen Schweizer Kunden speziell im Werk angefertigt. Er ist in seiner Originalfarbe Silbermetallic lackiert und verfügt über ein einmaliges Interieur nach Feng-Shui – Dunkelgrüner Teppich (Wald), Grüne Leder Mittelteile (Gras) und Blaue Oberteile (Himmel) – welches dem Fahrzeug eine einzigartige Note verleiht. Mit nur 98.000 Originalkilometern auf dem Tacho wurde dieser Porsche stets liebevoll gewartet und gepflegt. Die umfassende Bordmappe enthält sämtliche Unterlagen, darunter die Betriebsanleitung, das Serviceheft und das Abgaswartungsdokument. Die Geburtsurkunde von Porsche, welche matching numbers und die Sonderausstattungen bestätigt, ist ebenfalls vorhanden.
Dieser Porsche 911 Turbo 3.0 Typ 930 ist in einem äußerst originalen Zustand und wurde mit großer Sorgfalt behandelt. Die Klimaanlage, das elektrische Schiebedach und der zweite Aussenspiegel gehören zur originalen Sonderausstattung ab Werk.
Wenn Sie auf der Suche nach einem zeitlosen Klassiker sind, der in einem hervorragenden Zustand ist, sollten Sie dieses Angebot nicht verpassen. Dieser Porsche 911 Turbo 3.0 Typ 930 wird Ihren Traum von einem Sportwagen aus vergangenen Tagen wahr werden lassen.
Kontaktieren Sie uns noch heute, um einen Besichtigungstermin zu vereinbaren. Dieses Juwel der Automobilgeschichte wartet auf seinen nächsten glücklichen Besitzer!
Der Porsche 930, besser bekannt als Porsche 911 Turbo, ist ein Sportwagen, der von 1974 bis 1989 auf Basis des Porsche 911 produziert wurde.
Bei seiner Einführung im Oktober 1974 auf dem Pariser Automobil-Salon war das Fahrzeug der schnellste in Serie hergestellte Sportwagen in Deutschland. Der 930 war der erste Seriensportwagen, in den Porsche einen Turbolader einbaute. Er war das Spitzenmodell von Porsche, das zunächst nur als Coupé, ab 1987 auch in den Karosserieversionen Targa und Cabriolet angeboten wurde.
Die verwandten Rennsportmodelle Porsche 934 und Porsche 935 wurden erfolgreich in den Gruppen 4 und 5 der Sportwagen-Weltmeisterschaft und auch in der Division 1 der Deutschen Rennsport-Meisterschaft eingesetzt
Irrtümer, Fehler und Zwischenverkauf vorbehalten.
Weitere, detaillierte Bilder von diesem Porsche 911 Turbo 3.0 Typ 930 finden Sie auf unserer Homepage www.lutziger-classiccars.com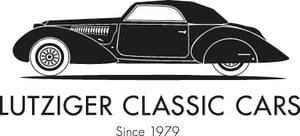 ---

---