1989 Porsche 911 RSR
2.8 RSR / 964 C4
Lot sold
EUR 85 000 - 97 000
(listed)
Estimate
EUR 85 000 - 97 000
(listed)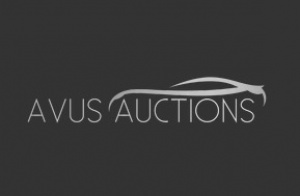 Location
Description
Der hier angebotene Porsche 911 2.8 RSR ist auf der Basis eines 1989er Porsche 964 C4 umgebaut worden (wie es in 1973 im Rennen und bei Rallyes eingesetzt wurde).
Mit dem Fahrzeug sind mehrere historische Rallyes und ein paar Rennveranstaltungen gefahren worden. Es ist sofort einsetzbar und zulassungsfertig.
Das Fahrzeug ist mit Leichtbau Stoßstangen vorne und hinten ausgerüstet.
Der Heckspoiler ( Entenbürzel ) ist ebenfalls in Leichtbauweise, die hinteren Kotflügel sind mit original Blechteilen verbreitert und die vorderen Kotflügel sind GFK wie original 2.8 RSR.
Bei dem Porsche handelt es sich trotzdem um ein voll Alltags taugliches Fahrzeug mit Klima, Servolenkung, Zentralverriegelung und und und.
Das Fahrwerk ist einstellbar und zwar in der Höhe und auch in der Härte, d.h. Jeder kann es mit drei Handgriffen für sich individuell herrichten.
Der Innenraum hat zwei Sportsitze mit Hosenträger Gurte, ein original Überrollbügel der Fa. Matter mit Zertifikat und original Polster (sehr selten, da die Fa. Matter seid Jahren nichts mehr produziert). Der Motor ist ein Original 964 Motor mit 3.6 Liter Hubraum und Doppelzündung.
Die Auspuff Anlage ist aus Edelstahl und extra für den Wagen gebaut worden.
Die zwei Endrohre sind typisch für den 2.8 RSR. Die Heizung ist voll funktionsfähig und besitzt eine Temperatur Automatik.
Das äußere Erscheinungsbild ist wie original mit 11 x 15" an der Hinterachse und 8 x 15"" Fuchs Felgen an der Vorderachse.
Des Weiteren sind zwei original Cibie Scheinwerfer mit Abdeckungen verbaut worden, wie sie bei den Langstreckenrennen und den Rallyes montiert wurden.
Ein Rallye Tripmaster und zwei Stoppuhren, sowie Kartenleuchte und diverse andere Kleinigkeiten, zum Rallye fahren, sind im Innenraum eingebaut.
Der Porsche hat TÜV und AU und eine Inspektion ist vor 1000 km gemacht worden.
Bordmappe, Serviceheft und alle Schlüssel sind vorhanden.
The offered Porsche 911 2.8 RSR was built on the base of a Porsche 964 C4 and Rally specifications. The car was used in several Rally events and is ready to go for the next one. The car has lightweight bumpers and spoiler. Great driving car.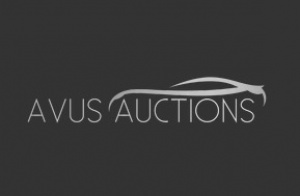 ---
Contact Person
Kontaktperson
---