2018 Porsche 911 GT3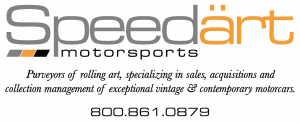 Location

Performance

500 BHP / 507 PS / 373 kW
Description
Dazzling GT with Single Ownership Provenance - Outrageously Optioned & Impeccably Presented
"The cumulative case it makes is this: When a driver unloads aggression into its controls, it doesn't balk. It doesn't plead for mechanical mercy. From its perspective, driving with purpose differs not at all from driving for pleasure. When much is asked of the GT3, it simply goes faster. It goes faster and then, like a bitterly defiant teenager, it doubles down, betting that what it can endure exceeds what you can supply. That is a profoundly fantastic thing for a sports car to do".
Speedart Motorsports is pleased to announce one of its latest exhibits available for sale, finished in the dazzling Ultraviolet Metallic enamel from Porsche's Custom color palette accentuating the sporting nature of this road racer.
Chassis 6957 went to built under commission number C53880 and rolled off the Weissach plant on October of 2018. It was subsequently shipped to its designated dealer and arrived at the port of Jacksonville on January 2019 with 12 factory test miles on the clock.
The 2018 GT3 was purchased by its original and only custodian through the Porsche Center in West Palm Beach, Florida and registered for the first time on February, 2019.
The kardex of this spectacular Porsche is comprised of the following cost options totaling a whopping $53,550 addendum (including Delivery and Gas Guzzler). Such a galore of extras, constitutes this GT3 as one of the highest specification examples in true GT fashion.
Exterior in Custom Metallic Color $12,830
Porsche Ceramic Composite Brakes (PCCB) $9,210
Leather/Alcantara Interior with Platinum Grey Stitching $3,480
Extended Range Fuel Tank 23.7 gal $140
Front Axle Lift System $2,590
Seat Heating $700
Fire Extinguisher $140
Bi-Xenon Headlights in Black with Porsche Dynamic Light System $780
Light Design Package $510
Steering Wheel with 12 O'Clock Marker in Red $330
BOSE Surround Sound System $1,600
Air Vent Slats Painted & Air Vent Surrounds in Leather $1,720
Floor Mats with Deviated Carpet, Leather Edging and Stitching $460
Sport-Chrono Stopwatch Dial in White $510
Window Triangle Trim in Carbon Fiber $730
'PORSCHE' and 'GT3' Logos Painted $600
Dashboard Trim Package in Leather $1770
Adaptive Sport Seats Plus (18-way) $2,640
Automatically Dimming Mirrors with Integrated Rain Sensor $700
Chrono Package Plus with Preparation for Lap Trigger $550
Instrument Dials in White $860
Door Handles in High Gloss Black $170
Storage Compartment Lid in Alcantara with 'PORSCHE' Logo $340
Sun Visors in Alcantara $590
Seat Belts in Guards Red $360
Steering Column Casing in Leather with Deviated Stitching $610
Seat Backrest Shells Trim in Leather with Deviated Stitching $2,020
Extended Deviated Stitching Interior Package $3,500
Illuminated Door Sill Guards in Stainless Steel $900
Fuel Cap with Aluminum Finish $160
The odometer currently displays 2,826 careful miles, never raced on or off a circuit and upon commitment an over-rev report can be supplied by the local Porsche Center along a non-derogatory Carfax report.
The motorcar has received fastidious indoor care, including professional ceramic coating during its 28 months of ownership and it is free of any incidents. The 'business office' is equally pristine without any evidence of leather character or wear throughout the upholstered surfaces.
With the in-service date reported on February 8, 2019 the Porsche is covered by the manufacturer's original warranty until February 8, 2023 or fifty thousand miles.
The sale of the 2018 GT3 is accompanied by all keys, owners manuals, laminated copy of window label, GT3 branded dust cover and additional equipment as supplied by the manufacturer when new.
Speedart Motorsports invites all serious inquiries and interested parties to witness up-close and personal this future classic in our motoring gallery, located near the design district of Miami.
Disclaimer
Whilst Speedart Motorsports, LLC. ("We") make a sincere effort to contain information that is accurate and complete, we are aware that errors and omissions may occur. We are not able therefore, to guarantee the accuracy of that information and we do not accept liability for loss or damage arising from misleading information or for any reliance on which you may place on the information contained in this website. We highly recommend that you examine the vehicle to check the accuracy of the information supplied. If you have any queries with regard to any information on our website, please contact us at [email protected] This disclaimer does not affect your statutory rights.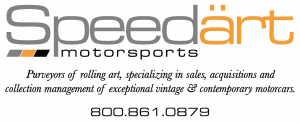 ---

Contact Person
Kontaktperson
---