2005 Porsche 911 / 996 Carrera
996 4S with factory aero kit GT3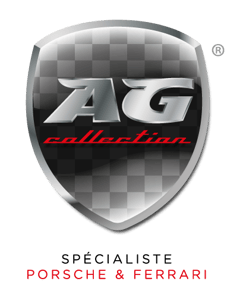 Location

Performance

320 PS / 236 kW / 316 BHP
Description
- Excellent condition
- Carrera 4S
- Yellow speed exterior with GT3 wheels
- Only two owners
- 41,600 km
AG Collection is proud to present this magnificent 2005 Porsche 996 4S, the last year of production before it was replaced by the 997. With only 41,600 km on the odometer, it boasts a Yellow speed exterior color and a very rare factory-delivered Aero Kit.
Please find below the complete list of options:
416 GT3 18-inch wheels
567 Graduated tinted windshield
666 Telephone module for PCM
680 BOSE Surround Sound System
692 CDC-4 CD changer (for 6 CDs)
E82 Simple AluDesign Package
P16 Porsche Communication Management (PCM)
P74 Bi-Xenon / Litronic headlights
P77 Sport seats
XAH Carrera 4S Aero Kit
XME Center console in body color
XSA Painted sports seat backs
XSY Yellow speed front seat belts
Y06 Aluminum gear lever + handbrake
Y29 Alu Pack
This vehicle is a second-hand purchase, complete with a comprehensive Porsche service history and maintenance invoices. It's a rare opportunity to acquire a 996 4S in this configuration.
AG Collection is at your disposal for any further questions.
////////////////////////////////////////////////////////////////////////////////////////////////////////////////////////////////////////////
- Excellent état
- Carrera 4S
- Jaune Vitesse et Jantes GT3
- Seulement deux propriétaires
- 41600 km
AG Collection vous présente cette magnifique Porsche 996 4S de 2005, dernière année de production avant son remplacement par la 997. Affichant seulement 41 600 km, elle arbore une couleur Jaune Vitesse et un très rare Aérokit livré d'usine.
Vous trouverez ci-joint la liste complète des options :
- 416 Jantes GT3 18 pouces
- 567 Pare-brise teinté dégradé
- 666 Module téléphone pour PCM
- 680 BOSE Surround Sound-System
- 692 Chargeur CDC-4 (pour 6 CD)
- E82 Pack AluDesign simple
- P16 Porsche Communication Management (PCM)
- P74 Phares Bi-Xénon / Litronic
- P77 Sièges Sport
- XAH Aérokit Carrera 4S
- XME Console centrale couleur carrosserie
- XSA Dos de sièges sport peints
- XSY Ceintures de sécurité AV Jaune Vitesse
- Y06 Levier de vitesse + frein à main en aluminium
- Y29 Pack Alu
Le véhicule présenté est une seconde main. Il dispose d'un carnet d'entretien Porsche complet ainsi que des factures d'entretien. C'est une rare opportunité d'acquérir une 996 4S dans cette finition.
AG Collection reste à votre disposition pour toute question complémentaire.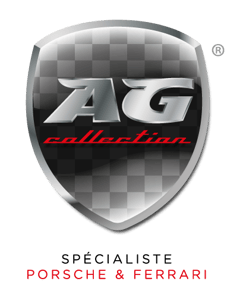 ---
835 route des Futaies PAE de la Filière
France
Contact Person
Kontaktperson
---