1996 Porsche 911 / 993 Turbo
993 Turbo Coupé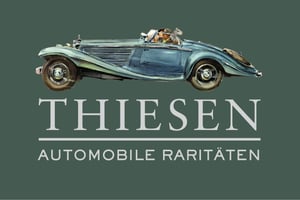 Location
Description
- Nur 32.250 mls
- Nahezu unberührter Originalzustand
- Gut dokumentiert
- Aktuell umfangreich gewartet
Ausstattung:
6-Gang Schaltgetriebe
Permanenter Allradantrieb
Tempomat
Sitzheizung
elektr. Schiebedach
ABS
Wegfahrsperre
Alarmanlage
Servolenkung
Klimaanlage
ZV
Radio
CD-Wechsler
uvm.
Beschreibung:
Der Porsche 993 ist der Nachfolger des Porsches 964 und hat als letztes Modell des Porsche-Klassikers 911 einen Boxermotor mit Luftkühlung. Der Turbo, das Topmodell der 993-Modellreihe, kam 1995 auf den Markt und ist am feststehenden großen Heckflügel zu erkennen. Im Gegensatz zu seinem Vorgänger der Baureihe 964 ist der 993-Turbo mit je zwei Turboladern mit Ladeluftkühler versehen. Dadurch wird ein schnelleres Ansprechverhalten und ein gleichmä-ßigerer Leistungsverlauf erreicht. Die Leistung entfaltet sich gleichmäßig ohne überraschenden Schub beim Ansprechen des Turboladers.
Im Jahr 1996 wurden nur 1.775 Exemplare des 993 Turbo gefertigt.
Der hier angebotene Porsche 993 Turbo wurde erstmalig 1996 in den USA zugelassen. Der Wagen befindet sich in einem sehr schönen, gepflegten Originalzustand und weitestgehend im Erstlack. Der 993 Turbo weist eine Gesamtlaufleistung von nur 32.250 mls auf! Die Historie ist gut dokumentiert. Die zum Fahrzeug gehörende Bordmappe mit dem originalen Serviceheft und  Servicerechnungen nebst einer deutschen Zulassung sind vorhanden. Eine große Wartung in einer Porsche Fachwerkstatt wird aktuell ausgeführt. Dies ist eine seltene Gelegenheit einen der legendären Porsche 993 Turbo in einem hervorragenden Zustand zu erwerben.
---
- Just 32.250 mls
- Almost untouched original condition
- Well documented
- Currently extensively serviced
Equipment:
6-speed manual gearbox
Permanent four-wheel drive
Cruise control
Heated seats
Electr. sunroof
ABS
Immobiliser Alarm system
Power steering
Air conditioning
ZV
Radio
CD changer
and much more
Description:
The Porsche 993 is the successor to the Porsche 964 and is the last model of the Porsche classic 911 to have a boxer engine with air cooling. The Turbo, the top model of the 993 model series, was launched in 1995 and can be recognised by its fixed large rear wing. Unlike its predecessor in the 964 series, the 993 Turbo is equipped with two turbochargers each with intercoolers. This results in a quicker response and a more even power curve. The power develops evenly without surprising thrust when the turbocharger responds.
In 1996, only 1,775 examples of the 993 Turbo were produced.
The Porsche 993 Turbo offered here was first registered in the USA in 1996. The car is in a very beautiful, well-maintained original condition and largely in its original paint. The 993 Turbo has a total mileage of only 32,250 mls! The history is well documented. The on-board folder belonging to the vehicle with the original service booklet and service invoices together with a German registration are available. An extensive service at a Porsche specialist workshop is currently being carried out. This is a rare opportunity to acquire one of the legendary Porsche 993 Turbo in excellent condition.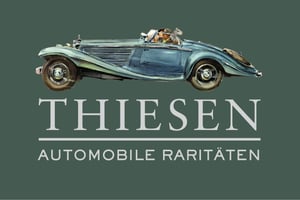 ---
---