1992 Porsche 911 / 964 Carrera
Lot sold
GBP 80 000 - 140 000
(listed)
Estimate
GBP 80 000 - 140 000
(listed)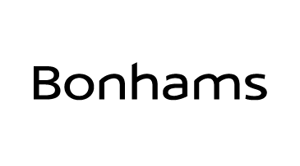 Location
Description
1992 Porsche 911 Type 964 Carrera 2 9m11ST Conversion by Ninemeister
Registration no. NLT 63L
Chassis no. WP0ZZZ96ZNS400562
This unique Porsche creation is the work of '9m', UK-based marque specialist Ninemeister's custom build department. With decades of experience to call upon, 9m's team of engineers, bodywork artisans, and paintwork and interior specialists undertakes bespoke commissions from clients across the world to create their perfect Porsche 911. In this case, the owner's brief was to combine the best of modern-era Porsche 911 technology with the understated looks of the classic original of the pre-1972 'pre-impact bumper' era.
The basis of this car is a 1992 Carrera 2 Type 964, purchased in 2017 especially for this project, the larger bodyshell of which had to undergo major surgery to achieve the proportions of the early 911S/911T and accept the earlier parts. The front end panels required were sourced from Porsche Classic Genuine Parts, those used being the early slam panel and 'long' bonnet of the 1972 911 and front wings of the 1973 Carrera RS 2.7. Of course, this kind of adaptation is much easier said than done, and it is worthwhile noting that each of the custom-made wheelarches took a week of workshop time before it was ready to fit. Indeed, this no-expense-spared build took 400 hours for fabrication, a further 600 for paintwork (Sapphire Blue metallic, introduced on the Type 993), and another 300 for final assembly. And then there were the mechanicals to attend to...
Not merely content with transforming the 964's looks, the owner also wanted increased performance, and so 9m enlarged the engine from 3.6 to 3.8 litres using Carrera RS Type 993 cylinders and pistons, and fitted their own CNC-machined cylinder heads and Carrera RS Type 993 camshafts. The result is a maximum power output of 325bhp (up from the stock 964's 250 horsepower) with no reduction in dependability and keeping the car suitable for everyday use. The stock transmission has been up-rated accordingly, incorporating a lightweight RS flywheel and clutch, and a 9m Wavetrack torque-sensing limited-slip differential.
On the chassis side, the bodyshell was seam-welded (like all 9m's cars) and the suspension bushes up-rated with Type 964 RS components. KW Variant 3 adjustable dampers were fitted all round together with custom-made Fuchs-style 16" alloy wheels, the rears carried on 9m's own narrow axle. The braking too has been up-rated using Type 993 components including the master cylinder and servo, with Brembo radial-mount callipers at the front and Brembo four-pot callipers at the rear. Inside, the excellent Type 964 cabin was left mostly original apart from a re-trim in black leather and fitting a MoMo Prototipo steering wheel, Ninemeister retro dials, and a Porsche Classic Radio Navigation System. The Type 964's standard power steering and anti-lock brakes were retained, while the wiring harness was greatly simplified, with all extraneous sections deleted. As one would expect, this unique Porsche comes fully equipped with a space-saver spare wheel; tyre pump; Porsche tool roll and jack; spare bulb and fuse kit; and a document wallet and service book (new). An appropriate age-related (1972/1973) registration completes the picture.
On the project's conclusion in 2019, Ninemeister's managing director Colin Belton declared it the best 911 his company had ever built. A full account of the conversion was published in GT Porsche magazine's November 2019 edition. A copy of the article is available and the car also comes with a detailed listing of its outstanding specification (perusal recommended). Only 566 miles have been covered since the build and this wonderfully re-imagined Porsche 911 is presented in effectively 'as new' condition.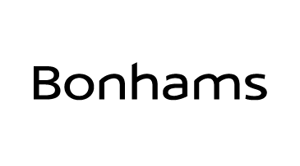 ---
Contact Person
Kontaktperson
First name
Bonhams Collectors' Car department
---