1964 Porsche 356
C Coupé 100% Erstlack, 1.Hand!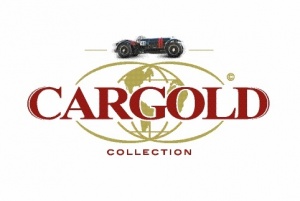 Location
Description
Dieser Porsche wurde 1964 nach Kalifornien ausgeliefert. Erster und einziger Besitzer war der Porsche-Verkaufsleiter Herr Gilbert Ruiz bei Gus Mozart Porsche in Palo Alto (Kalifornien). Er kaufte dieses Auto für sich selbst nach einigen erfolgreichen Jahren, um sich selbst zu belohnen. Es handelt sich um einen der letzten Porsche 356.
Der Wagen wurde von Mr. Ruiz nur zu besonderen Anlässen wie der jährlichen Pebble Beach Car Week gefahren und wurde immer gut gepflegt. Nach Aussage seiner Enkelkinder wurde das Auto mit den Jahren zu einem "Teil der Identität seines Großvaters".
Das Original-Handbuch sowie das Serviceheft sind vorhanden. Dieses weist Einträge bis 1969 auf.
In den 55 Jahren nach dem Kauf sammelte so das Fahrzeug bei seinem einzigen Besitzer nur knapp 86000 Meilen an, ohne sichtbare Spuren von Unfällen oder nennenswerter Korrossion davonzutragen.
Gilbert Ruiz besaß diesen Porsche 356 C bis zu seinem Tod im Alter von 92 Jahren.
Ein Jahr später verkaufte seine Frau den Wagen an einen amerikanischen Händler. Das Auto fand dann über weitere Händler schließlich seinen Weg nach Europa im Jahr 2020.
Im Juni 2022 wurde eine ausführliche Wartung durchgeführt (7.458 EUR investiert).
Motor und Getriebe sind gemäß Werksauslieferungs-Zertifikat Originalaggregate. Alle weiteren Nummerierungen an Fahrzeugbauteilen sind konsistent mit dem Baujahr.
Das Fahrzeug ist noch im ersten Lack mit der Farbe 6407 B "Signalrot".
Aufgrund der seltenen Originalität dieses Porsche eignet es sich auch als Referenzfahrzeug für Restaurierungen.
Die hier gemachten Angaben sind unverbindliche Beschreibungen. Sie stellen keine zugesicherten Eigenschaften dar. Der Verkäufer haftet nicht für Irrtümer, Eingabefehler und Datenübermittlungsfehler.
---------------------------------------------------------------
Sensational original car!
Original first paint!
Only one owner!
Matching Numbers & Colours
The car was delivered in 1964 to California. First and only owner was the Porsche Sales Manager Mr. Gilbert Ruiz at Gus Mozart Porsche in Palo Alto (California). In 1965 he bougt this car for himself after several succesful years to reward himself. It is one of the very late 356.
The car has been driven by Mr. Ruiz only to special occasions like to the annual Pebble Beach Car Week and was always well maintained. According his grandchildren, the car has become a important part of Mr. Ruiz' idendity.
The Original Owners Manual and service book is available. There you can see the service history till 1969.
In the 55 years following its purchase, the vehicle accumulated just under 86,000 miles with its sole owner, without any visible signs of accidents or significant corrosion.
Gilbert Ruiz owned this Porsche 356 C until his death at the age of 92.
A year later, his wife sold the car to an American dealer. The car then finally found its way to Europe in 2020 via other dealers.
A detailed maintenance was performed in June 2022 (7,458 EUR invested).
The engine and transmission are original units according to the factory delivery certificate. All other numbering on vehicle components is consistent with the year of manufacture.
The car is still in the first paint with the color 6407 B "Signal Red".
Due to the rare originality of this Porsche, it is also suitable as a reference vehicle for restorations.
The given details are descriptions without obligations. They do not represent warranted qualities. The vendor isn`t liable for errors, input data errors, and data transfer errors Mileage read from odometer, Real Mileage may vary. Price in Euro, exchange rate may vary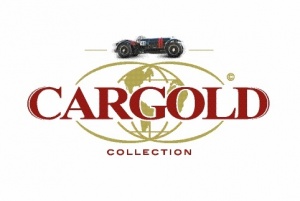 ---
Contact Person
Kontaktperson
---