Lot sold
EUR 8 000 - 12 000
(listed)
Estimate
EUR 8 000 - 12 000
(listed)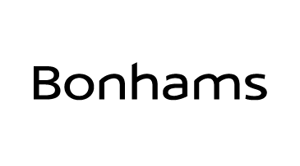 Location
Description
1979 Peugeot 504 2.0-Litre Coupé
Coachwork by Pininfarina
Chassis no. 504C143236282
The 504 debuted as Peugeot's flagship model at the Paris Salon in September 1968 and would go on to enjoy an exceptionally lengthy production run, manufacture in France only ceasing in 1983, by which time some three million had been built. Voted European 'Car of the Year' in 1969, the Peugeot 504 was noted for its robust unitary chassis/body and comfortable long-travel all-independent suspension, characteristics which, together with a traditional and easily maintained front-engine/rear-drive layout, contributed to its immense success in developing countries, particularly in Africa. Sales can only have been encouraged by the 504's excellent record in international rallying, particularly hot-weather endurance events, with works-supported entries winning the Safari Rally twice (1975 and 1978), the Rallye du Maroc twice (1975 and 1976), and the Rally Bandama Côte d'Ivoire (1978).
As launched, the 504 was powered by a 1.8-litre four-cylinder overhead-valve engine driving via a four-speed column-change manual gearbox or three-speed automatic transmission, while a protective torque tube enclosed the propeller shaft, further enhancing the 504's appeal in markets where unmade roads were the norm. Very much in the Peugeot tradition of offering stylish coachbuilt versions of its mainstream models, the 504 coupé/cabriolet had first appeared in March 1969. Styled by Pininfarina and built in the Italian coachbuilder's Grugliasco factory at the rate of 20 per day, they were based on the successful 504 saloon and used the latter's four-cylinder overhead-valve engines in up-rated form and independently suspended running gear in a short-wheelbase chassis.
504 production was scaled down after 1979 following the introduction of the 505, but even after European production of all models (pickup excepted) ceased, the car continued to be built overseas well into the 2000s. One of the most successful French cars of the post-WW2 era, the Peugeot 504 is a guaranteed future classic, particularly in top-of-the range coupé/cabriolet form, as seen here.
First registered on 23rd October 1979, this automatic transmission Peugeot 504 Coupé has the 1,971cc fuel-injected engine producing 106 horsepower. The accompanying Car Pass indicates 210,326 kilometres in 2000 and 253,246 in 2020, so only 43,000 driven in the last 20 years. Finished in green metallic with beige velour interior, the car passed its safety inspection on 10th August 2020 and is offered with Belgian registration papers.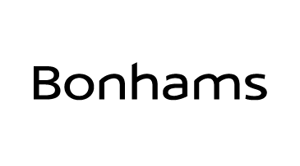 ---
Contact Person
Kontaktperson
First name
Bonhams Collectors' Car department
---